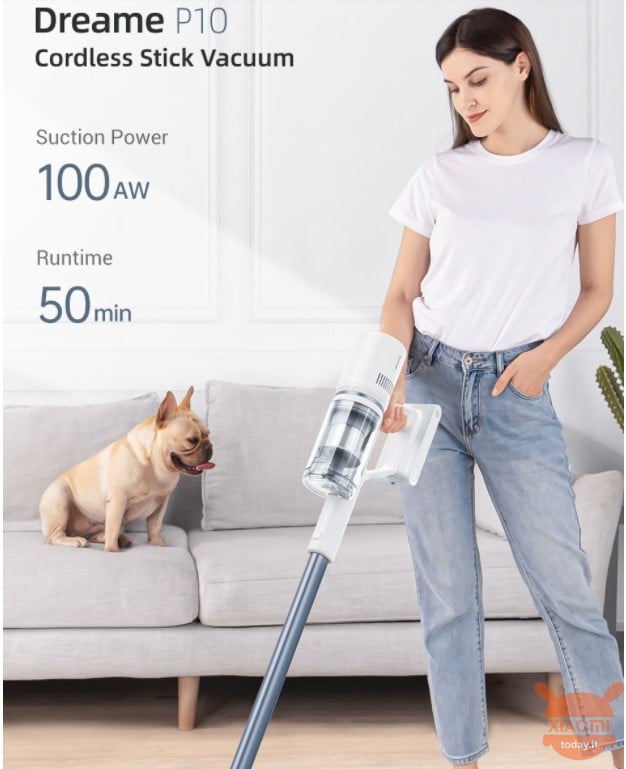 €151 €180
EDWAYBUY
🇪🇺Fast Shipping from Europe Included (No Customs)
€156 €180
GSHOPPER
🇪🇺Fast Shipping from Europe Included (No Customs)
Xiaomi Dreame P10 cordless vacuum cleaner with 20000Pa suction power, 50 minutes of autonomy, 3 suction levels, LED display.
1.100.000RPM high speed SPACE Air 1.0 brushless motor to provide 100AW suction power
2.3 suction levels
3.7 * 2.000mAH battery for 50min of autonomy in Eco mode
4.Multi-cone cyclone system ensures sufficient suction
5.Whole filtration of the machine blocks the dust and ensures cleanliness
6.LED smart screen displays battery life, cleaning status and allows automatic locking
7. The battery pack provides ultra-long running time and uninterrupted cleaning experiences.
Product name: Dreame P10 Handheld Wireless Vacuum Cleaner
Rated power: 350W
Battery capacity: 7 * 2.000mAh
Charging time: About 2,5 hours
Motor: Space Air 1.0 brushless motor
Running time: 50min
Suction power: 100AW
Suction pressure: 20kPa
Dustbin capacity: 0.5L