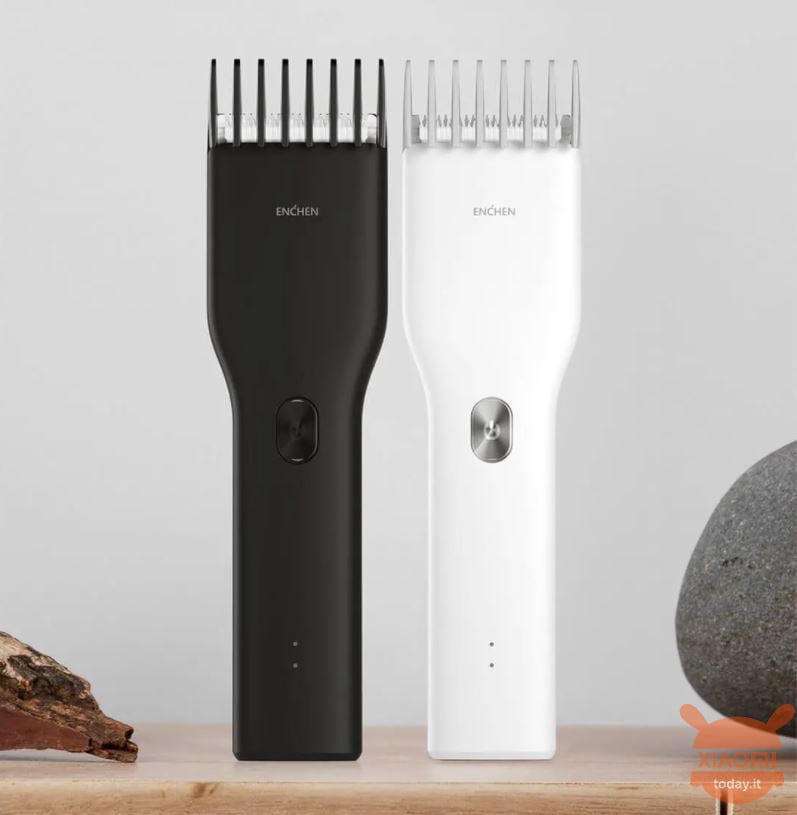 Xiaomi Youpin ENCHEN hair clipper with adjustment from 0.7 to 21mm, nano ceramic head, 3 months of autonomy with 1 hour of charging, adjustable frequency, protection systems, Type-C interface.
Description:
ENCHEN Boost USB Electric Hair Clipper Two Speed ​​Ceramic Hair Clipper Fast Charging Hair Clipper Kids Hair Clipper

- One button locks the length
Haircut Features a slider positioning comb that locks the haircut from 0,7 to 21mm in length and supports one-button adjustment for easy use.

-Nano ceramic cutting head
The hardness of nano ceramic is 1,6 times higher than that of normal stainless steel. The surface smoothness is less than that of stainless steel. Therefore, when the hair clipper is running at high speed, the noise generated by the ceramic cutting head will be less and it will not be easy to generate heat. The operating noise is less than 55dB -

Variable frequency power, two speed control
ENCHEN Boost hair clipper adopts frequency conversion technology, and with the powerful 280-type motor, provides flexible two-speed switching power to meet the needs of different hair types. The normal starting speed is 4500rpm for normal hair, long press the switch key. Instantly activates the "Turbo" speed mode, with a powerful output of 5800 rpm, making it easy to build thick hair

- ESM intelligence that prevents hair attachment
ESM (Energy Smart Manager) is the brain of ENCHEN products. It has two large power management modules and a mastering motor, which can ensure high speed operation and no hair sticking when the battery is low. During the charging process, the ESM activates multiple guarantees to extend battery life and ensure charging safety. In addition, the Boost System Indicator can accurately display low battery, full charge and full power status.

-R Type of processing with rounded corners
The parts in contact with the skin with the cutting head and the positioning of the comb are rounded to ensure safety and comfort when cutting the hair. The hair clipper consists of a mobile cutter and a static cutter. It can safely contact the cutting head at any angle during the machining process.
specifics:
| | |
| --- | --- |
| Brand | XIAOMI YOUPIN ENCHEN |
| Model | Increase |
| Material | abdominal |
| Color | Black White |
| Weight | 142 g |
| Format | 43x164mm |
| Power supply | 5W |
| Voltage | 5V |
| Charge time | 120 minutes |
| Power supply | USB charging |