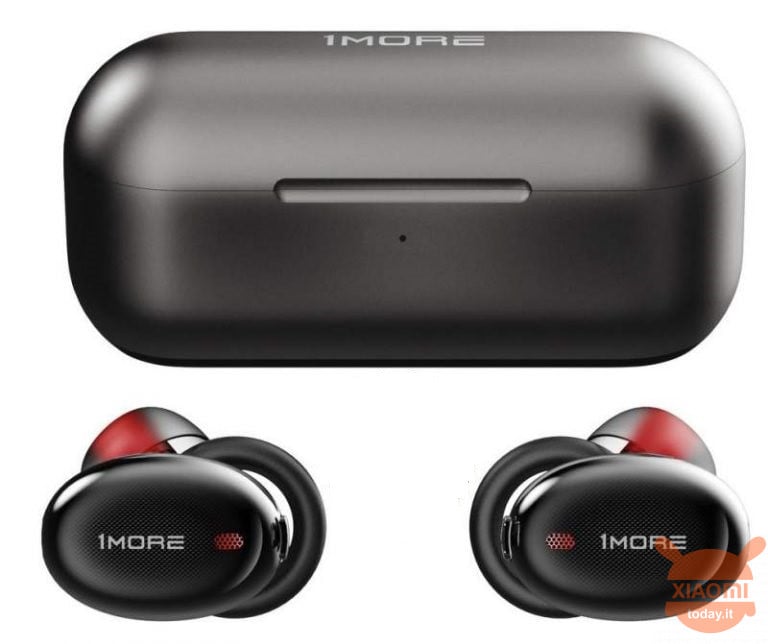 In this 2019 there was a real explosion of TWS headphones, among clones of the most renowned Apple Air Pods to models that showed themselves with decidedly bizarre shapes just to be original. The 1More proposal, a brand belonging to the Xiaomi family, specialized in the production of earphones and gadgets dedicated to quality audio, could therefore certainly not be missed.
The 1More EHD9001TA TWS, true wireless earbuds, the flagship of the Chinese brand, which combine latest generation technology with unique functions, such as the addition of a balanced dual controller thanks to the Qualcomm 3034 chipset, but also to active noise reduction feature, IR sensor, gravitational sensor and fast wireless charging.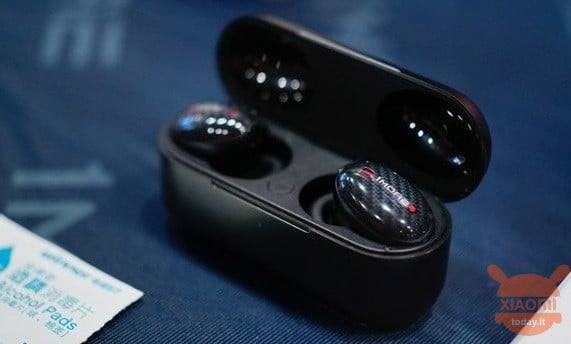 Although the overall dimensions are rather compact, the TWN headphones from 1More return excellent sound quality both for the use of multimedia content such as audio and video, and for telephone conversation. Even the comfort seems to have improved compared to similar solutions on the market. 1More offer a recharge box that includes a USB Type-C port and a touch of cutting-edge design, since on the surface of the drivers there are references to carbon fiber.
1More presents the new premium TWS headphones
Among the main features of the 1More TWS we find a 5.0 Bluetooth module that allows in addition to a better management of the battery life, also a more stable connection, synchronization between perfect audio and video and above all stereo calls. As anticipated, recharging takes place via USB Type-C with reproduction up to 6 continuous hours in ANC and 22 mode maximum hours thanks to the charging dock. Maximum sound quality thanks to a dual driver and Qualcomm chip with APTX protector.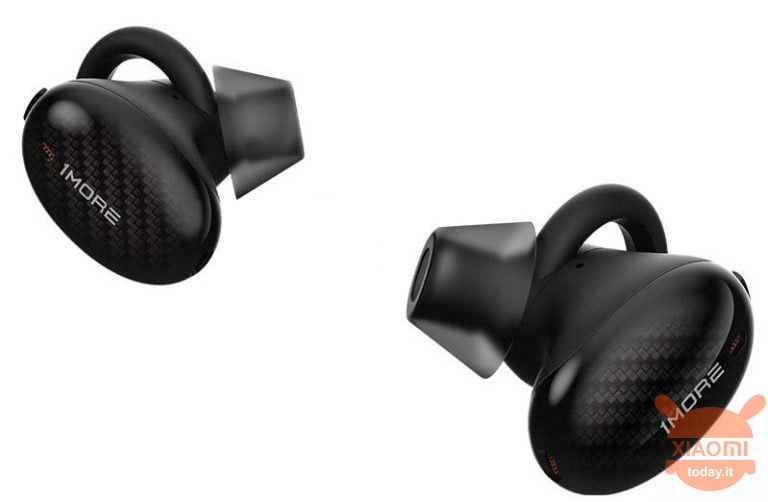 The new cordless caps have been presented in China a few days ago and are currently in presale with shipments starting on 11 / 11, a golden period for shopping in China. The price is perhaps definitely out of reach, considering a request for 1299 yuan, equal to around 165 euros at current exchange rates.
Are you interested in OFFERS? Follow our TELEGRAM Channel! Many discount codes, offers, some exclusive of the group, on phones, tablet gadgets and technology.