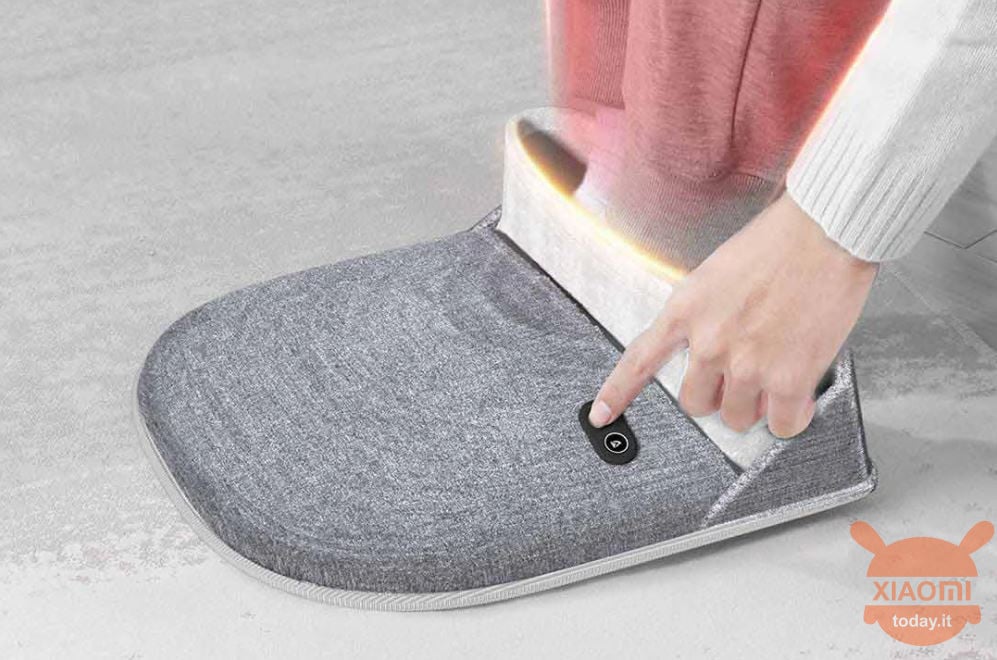 Easy to use Xiaomi YouPin foot warmer and massage with 3 temperatures, 3 massage modes, quick heating, non-slip sole.
Specification
Brand
PMA (Xiaomi ecological chain)
Name
PMA Graphene Foot Heating Warmer
Model
PMA-B30
Rated voltage
5V
Input power
10W
Size
30.5 * 33.5cm
Color
Grey
Features:
● Far-infrared hot compress, warm and decompress, relieve pressure on your feet.
● Graphene heats against foot cold, can quickly heat up within seconds.
● High-frequency vibration massage bumps to press the soles of the feet. There are 4 massage bumps on the bottom, high-frequency vibration stimulates the soles of the feet and relieves stiffness.
● 360 ° circular heightening lock temperature design. Excellent temperature locking effect, enhance the warmth of the ankle and ankle.
● Both heating function and massage function can be controlled on the same screen, which is simple and easy to adjust.
● 3 gears temperature & 3 gears strength adjustable
● 5V safe low voltage use worry-free, which is lower than human body safetyVoltage 36V, worry-free use
● The crystal velvet inside is delicate and soft without fur shedding, has good moisture absorption and good air permeability, and is comfortable to the touch.
● Non-slip rubber soleplate suitable for multiple scenarios, such as bedroom, living room, office and other scenes.