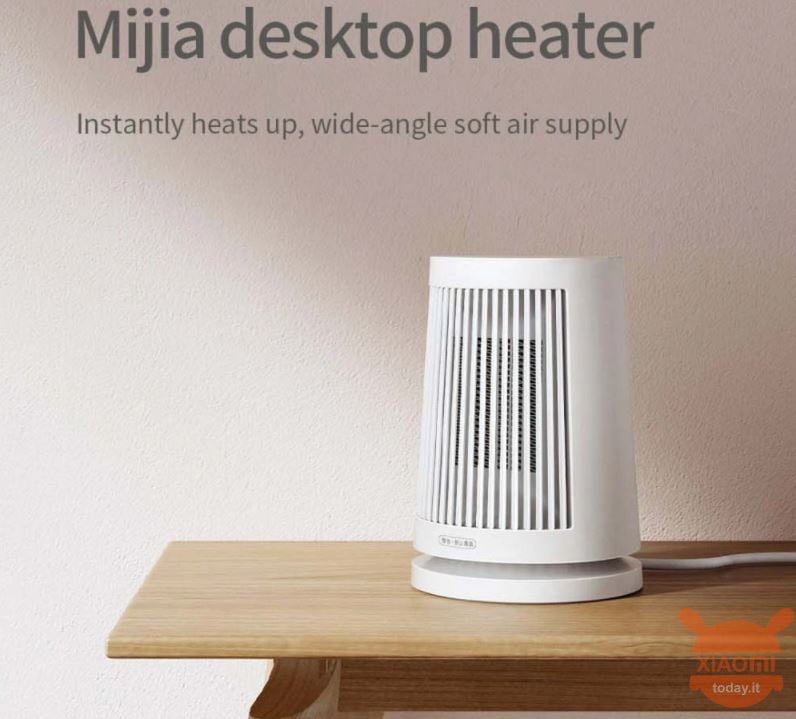 Xiaomi Mijia ZMNFJ01YM Mini Stove with PTC ceramic system, lightweight design, directional airflow, protection and safety systems.
Main Features:
● PTC Ceramic Heating: fast heating, no open flame design, safe and stable.
● Wide-angle Air Supply: 45 ° wide angle and turning in a circular motion, and warm air.
● Lightweight: to meet the heating needs of each scene, place it at hand, easily adapt to multiple scenes.
● 360 ° Hidden Air Inlet Design: 360 ° bottom air inlet, wider air inlet range, and the wall placement does not affect the air inlet.
● Double Thermal Protection: thermostat over-temperature protection, fuse cut off the circuit
● ABS Fire-retardant Shell: V-0 fire-retardant shell material, effective flame retardant, ease of use.
● Dumping Power-off Protection: built-in electronic dump switch, when the machine dumps, it will automatically power off.
Specification
Brand: Xiaomi Mijia
Model: ZMNFJ01YM
Heating Method: PTC Heating
Shell Material: ABS
Rated Voltage: 220V
Rated Frequency: 50Hz
Rated Power: 600W
Size
Product Weight: 0.86kg
Product Size: 13.20 x 13.20 x 18.80 cm
Package Contents
1 x Electric Heater
1 x Manual
1 x CN Plug (We will send you an adapter which according to your country)