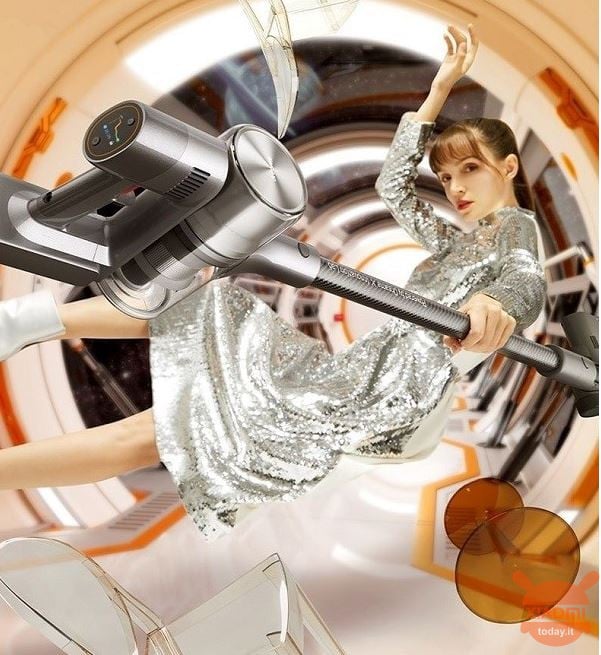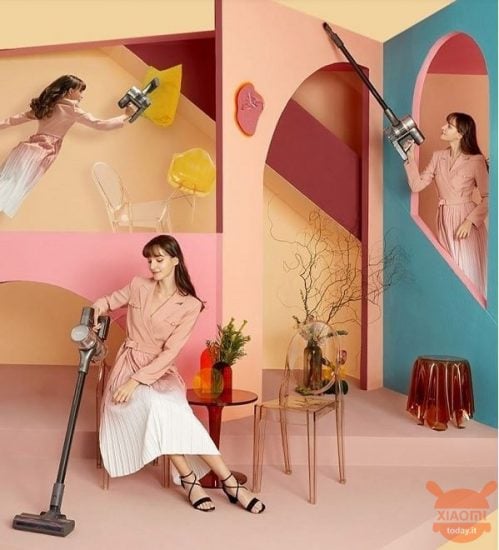 €329 €434
EDWAYBUY
🇪🇺Fast Shipping from Europe Included (No Customs)
Dreame T30 Wireless Vacuum Cleaner with 190AW suction power, 90 minutes autonomy, display, 5-stage filtering, accessories.
Main features
1.150.000rpm super high speed motor: 190AW suction, dynamic balance as low as 0.5mg, effectively improve the high frequency noise
2.Soft lithium battery pack: Removable ATL soft lithium battery pack
3.Auto-Adapt Cleaning Mode: T30 detects dust. and in Auto mode, it chooses the right level of suction for the most effective cleaning and longer run time
4. Smart HD screen
5.Mess-Free to empty the dust cup: Full-size with 600ml capacity
Cleans better
Robust Suction / Intelligent Cleaning / Anti-Tangle
Improved performance, greater intelligence
Auto-Adapt Cleaning Mode / 190AW Suction / 90min Runtime / Intelligent HD Screen / Versatile Cleaning / Aviation standard carbon fiber stick
Spin faster. Suck deeper
It runs at 150,000RPM. Sophisticated mechanism. Eliminate debris and dust with strong suction and performance
190AW- Strong suction
Cleans deeper to remove remaining debris and dust without loss of suction
Powerful and consistent suction, maximum cleaning performance.
12 Cyclones Filter Technology / Advanced Streamline Configuration / Smart Cool Power Technology / 8-Layer Noise Reduction System
Let him choose the right aspiration
In Auto mode, the T30 automatically detects dust in front of it. It chooses the right suction level based on the amount of dust. As a result, it saves battery while keeping your home clean by keeping your home clean
Easy to roll up on all types of floors
Collects dust and debris on hard surfaces and automatically increases vacuum on carpets.
Brush designed for any type of floor.
It comes with a unique V-shaped brush that makes moving on carpets easier and helps detangle hair
Up to 90 minutes of autonomy
4 times the battery life with the latest replaceable lithium polymer battery, compared to Dreame's original battery.
Clean the smart HD screen
Eliminates 99,9% of mites
It ensures a healthier indoor space for you and your children
Versatile cleaning for the whole house
Hard to reach areas / delicate surfaces / dark corners / tight spaces / under furniture / car cleaning
Easy to maneuver
Easy to clean upper areas even with one hand using the ultra light carbon fiber wand
Filters and seals 99,6% of particles
5-layer filtration system traps 99,6% of pollutants and allergens smaller than 3 microns and prevents them from dispersing into the air
House cleaning easier
Effective and pleasant cleaning experience.
---
Specifications:
Product name: Dreame T30 cordless vacuum cleaner.
Nominal voltage: 25.2V
Rated power: 550W
Battery capacity: 8 * 2900mAh
Weight: 1.76KG
Charging time: 4 hours
Engine: Dreame Space 4.0 Hide-Speed ​​Motor
Operating time: up to 90 minutes
Suction power: 190AW
Vacuum level: up to 27kPa
Filtering system: cyclonic with 12 self-cleaning cones, 5-stage filtering
Maximum capacity of the dust container: 0,6 L
---
List of packages:
1. 2 in 1 wall mount
2. Main housing
3. Multi-surface brush
4. Mini motorized brush
5. 2-in-1 crevice sealing brush
6. LED crepe nozzle
7. Hose
8. Dust brush
9. 2 in 1 flexible extension tool
10. Carbon fiber rod
11. Charging adapter plug