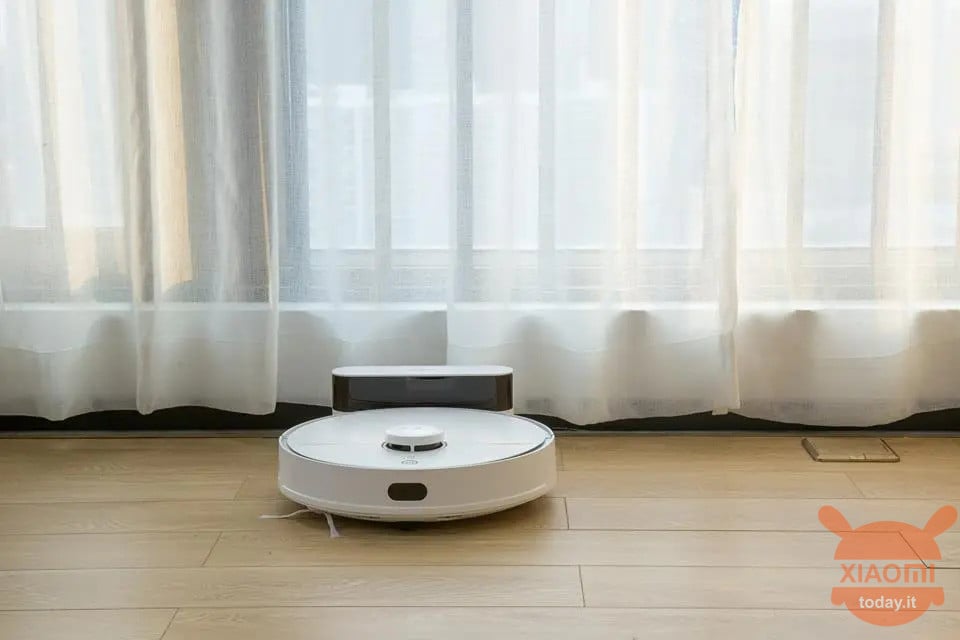 Are you interested in OFFERS? Be smart and subscribe to our Telegram channel! Lots of discount codes, offers, pricing errors on technology from Amazon and the best online stores.
Among the robot vacuum cleaner present on Amazon, the device that is worth buying right now is definitely 360 S5. It is a product characterized by a technical data sheet and very interesting features, proposed with a very notable promotion for only a few hours. Let's find out more details.
360 S5: technical characteristics
Before going into the details of the offer, let's see what are the main technical characteristics of this product. 360 S5 is a robot vacuum cleaner with a power of maximum suction of 2000 Pa and a 2600 mAh battery, able to guarantee an autonomy of about 110 minutes.
The removable dustbin it incorporates offers a space of 550ml, while its total weight is over 3,5 kg. Its cleaning functions are many. First of all, it allows you to clean certain areas of the house, without wandering around other rooms. Once the house is mapped, this robotic vacuum cleaner calculates the most efficient way to clean. In addition, it is capable of saving multi-story maps, which is why it is ideal for multi-story homes.
It is manageable only via smartphone, since it does not include any remote control. It can also be switched on and started to clean using the two buttons on the top. Once started, it self-manages, and if the area to be cleaned is too large or is about to unload, the 360 ​​S5 automatically returns to the charging base. After recharging by at least 80 &, it returns to where it left off.
In terms of performance, can we say that this robot cleans well? Yes why cleans autonomously the rooms without a hitch. It is able to collect much of the dust that has accumulated on the ground, as can be seen when you open the bin: the debris and dirt captured inside it means that the device does its job.
Although it cannot replace the broom and bucket, this robot vacuum cleaner works well. Also in terms of movements: collisions are reduced, and thanks to the self-propelled front edge they are cushioned should they occur.
360 S5 is super offer on Amazon!
In itself 360S is a product that offers a not indifferent quality-price ratio. Right now though, the active promotion (just for today!) Is phenomenal. Indeed, it is possible - applying the dedicated coupon - exploit one discount of EUR 80 on the original price list, or 249,99 euros.
There is no hesitation at all: the offer will be active until 23:59 today, but stocks may run out even earlier. To take advantage of the promotion CLICK HERE.