We start the day with a brand new product for the home, a floor cleaning robot and vacuum cleaner that you can find on the site HomeCleaner. Before seeing it in detail, however, let's see who it is HomeCleaner: this is the new store of reference for purchases dedicated to cleaning the smart home. In fact, thanks to a myriad of intelligent products it is possible to create a real ecosystem to automate the cleaning of our home. Among its products we find electric brooms, air purifiers and also robot vacuum cleaners and this is exactly what we are talking about today. His name is 360 S7 Pro.
The robot vacuum cleaner 360 S7 Pro is the new product on sale on Home Cleaner: free shipping and 24 month warranty Italy
The new 360 S7 Pro scrubber and vacuum cleaner robot is available on HomeCleaner
Let's see the features of 360 S7 Pro: it is a professional round vacuum cleaner robot with a total weight of 3.68 kg. In terms of size we have 350 x 350 x 100 mm and therefore in the average of every other device of this kind. Unfortunately the only color at the moment is black: the luck is that black is good everywhere. The material is instead in ABS plastic.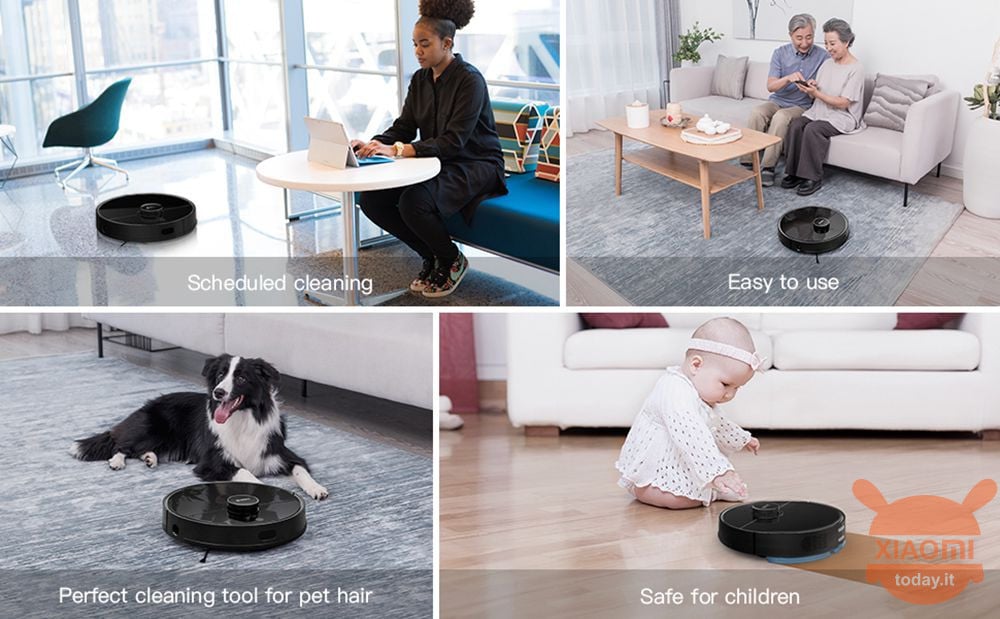 What are its main characteristics? Obviously the side smart is what interests us most: you can control the robot vacuum cleaner through the"360 Smart" application. Using the smartphone, it will therefore be possible to control the robot 100% and keep control by monitoring the cleanliness of the home. Another feature of this product is the presence of LDS Lidar sensors: through them the robot has the possibility of scan the surroundings 2160 times per second with a speed of 6 rv. In this way 360 S7 Pro is able to calculate the position of the obstacles

and plan the route intelligently. And then sure for the health of children as it slows down to the approach of a potential obstacle.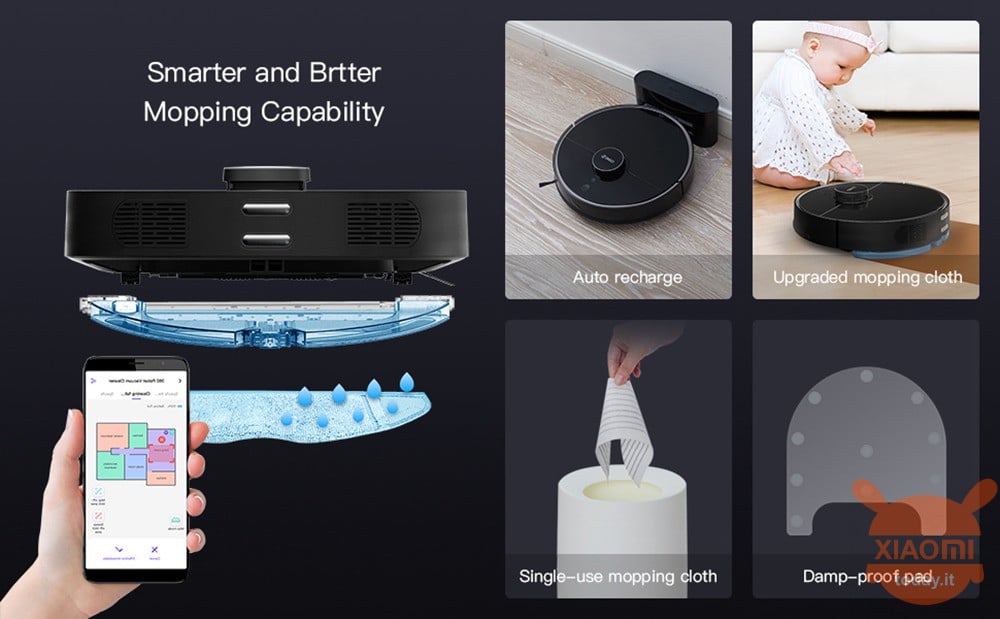 In terms of power and cleaning capacity, the product is equipped with a 2200 PA Nidec Japanese brushless motor which allows you to capture any type of dirt through the brush. So animal hair, crumbs, residues of all sorts are not a problem for 360 S7 Pro. As for the tilt problem, the product is equipped with an intelligent sensor that recognizes a slope of up to 15 ° it's a built-in fall protection sensor which prevents crashes. Furthermore i rubber swabs on the wheels they protect furniture and floors from damage or scratches.
In terms of functions, the robot vacuum cleaner and scrubber is equipped with three functions for cleaning: sweep, wash or do both at the same time. Clearly i surface types that can clean are different: carpet, ceramic tile, marble floor, shag carpet, tile floor and wooden floor. For what concern tank for soap this has a capacity of 570mL. Finally power and charging: 360 S7 pro recharges in 4 hours to a power of 30W. A fairly long time, but which allows an autonomy of the robot vacuum cleaner that reaches up to 120 minutes of use.
Source | HomeCleaner
Are you interested in OFFERS? Follow our TELEGRAM Channel! Many discount codes, offers, some exclusive of the group, on phones, tablet gadgets and technology.