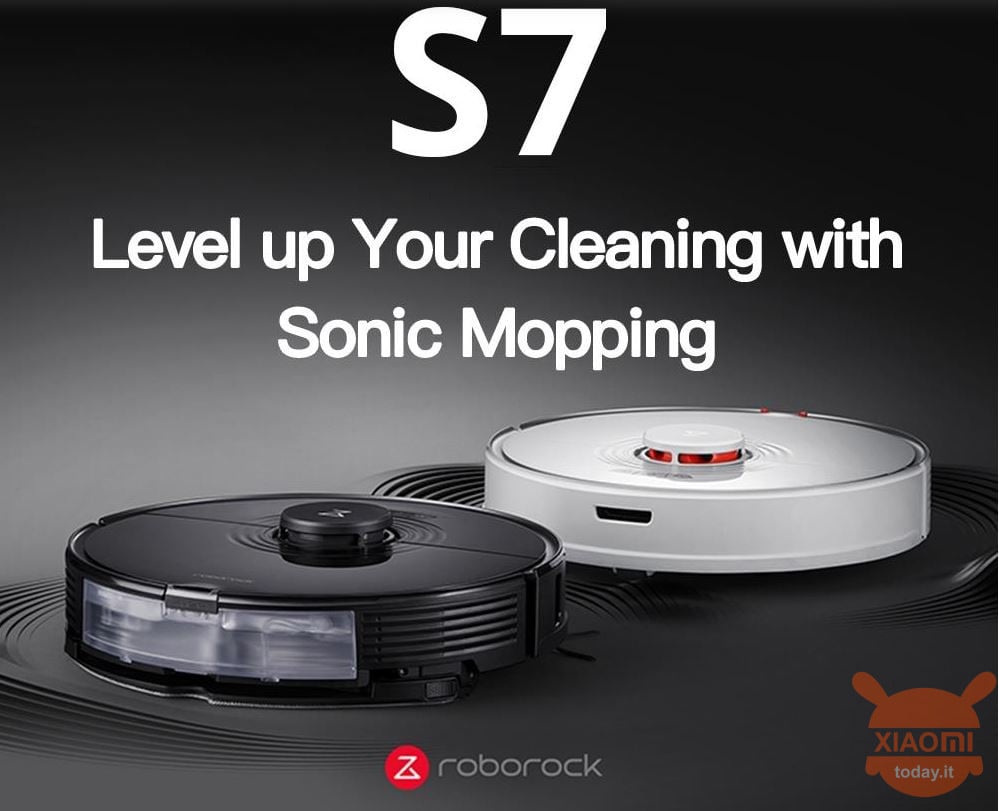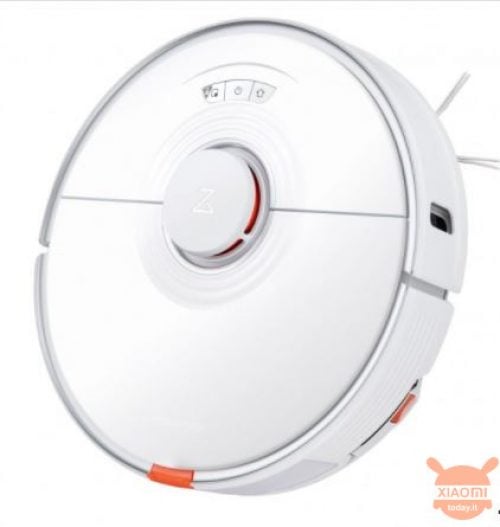 €319 €650
EDWAYBUY
🇪🇺Fast Shipping from Europe Included (No Customs)
€427 €958
GOOD BANG
🇪🇺Fast Shipping from Europe Included (No Customs)
€634 €958
GEEKBUYING
🇪🇺Fast Shipping from Europe Included (No Customs)
€634 €958
GOOD BANG
🇪🇺Fast Shipping from Europe Included (No Customs)
Robot Vacuum Cleaner Xiaomi Roborock S7 with LIDAR navigation, room recognition, mop mode, automatic carpet recognition, functions via app, auto recharge and much more.
Key Features:
● Precision mapping
Accurate and precise LiDAR navigation creates detailed maps of your home and identifies your rooms on up to four levels.
● Clean and activate
The 470ml garbage can stores the dust day after day.
A 300ml water tank can deep clean up to 200m2150 (XNUMXmXNUMX) in one session.
Powering everything is a 5200 mAh lithium-ion battery that runs for up to 3 hours7 on a single charge.
● Difficult driving suction
Equipped with Roborock's HyperForce vacuum system, the S7 uses 2500 Pa of suction to capture fine dust on hard floors, hair from carpets and everything in between.
● Updated floating brush comes closer for better cleaning
To agitate the dirt, a brush has to stay close to the floor.
Updated to allow for more planes of movement, the S7's new floating main brush follows the ground perfectly, even on uneven surfaces, to offer better cleaning.
● Completely new brush, completely made of rubber, long-lasting dirt-repellent
Gone is the old bristle design, replaced with an all rubber finned one. It is more resistant. Its spiral blades shake better. And it's also best to avoid hair tangles.
● Recognition of the ultrasonic carpet
Using ultrasonic sound, the Roborock S7 recognizes the carpet with extraordinary precision.
Vacuum the whole house once to see each carpet on the floor, then you can choose to let it lift the mop to vacuum, or you can draw a No-Mop Zone directly on the carpet to keep it away.
● Wash with the power of sound
Sonic vibration technology transforms robot washing.
It is no longer necessary to drag a wet cloth.
Now your mop scrubs up to 3000 times per minute.
Powered by a 300ml electronic water tank, it cleans floors deeply and effectively.
● Ready to get up
The smart mop lifts up when the carpet is detected, so you can clean hard floors and vacuum carpets in one clean.
It also lifts up when docked and when it's finished, so you can say goodbye to ugly plastic mats and dirty strips.

Specifications
Brand: Roborock
Model: S7
Voltage: 110 - 230 V
Color: White, Black
Material: ABS, Metal
Suction: 2500 Pa
Schedule function: Yes
Automatic reloading: Yes
Dust box capacity: 470 ml
Water tank capacity: 300 ml
Power: 68 W
Noise: ≤ 67dB
Battery information
Battery type: Li-ion battery
Battery capacity: 5200mAh
Size
Product weight: 4,70 kg
Package weight: 7,00 kg
Product size (L x W x H): 35,30 x 35,00 x 9,65 cm / 13,90 x 13,78 x 3,80 inches
Package size (L x W x H): 39,70 x 48,30 x 14,90 cm / 15,63 x 19,02 x 5,87 inches
Package Contents
1 x vacuum cleaner, 1 x charging dock, 1 x water tank, 1 x side brushes, 1 x main brush, 1 x mop bracket, 1 x mop, 1 x manual (English, French, German, Italian, Spanish )