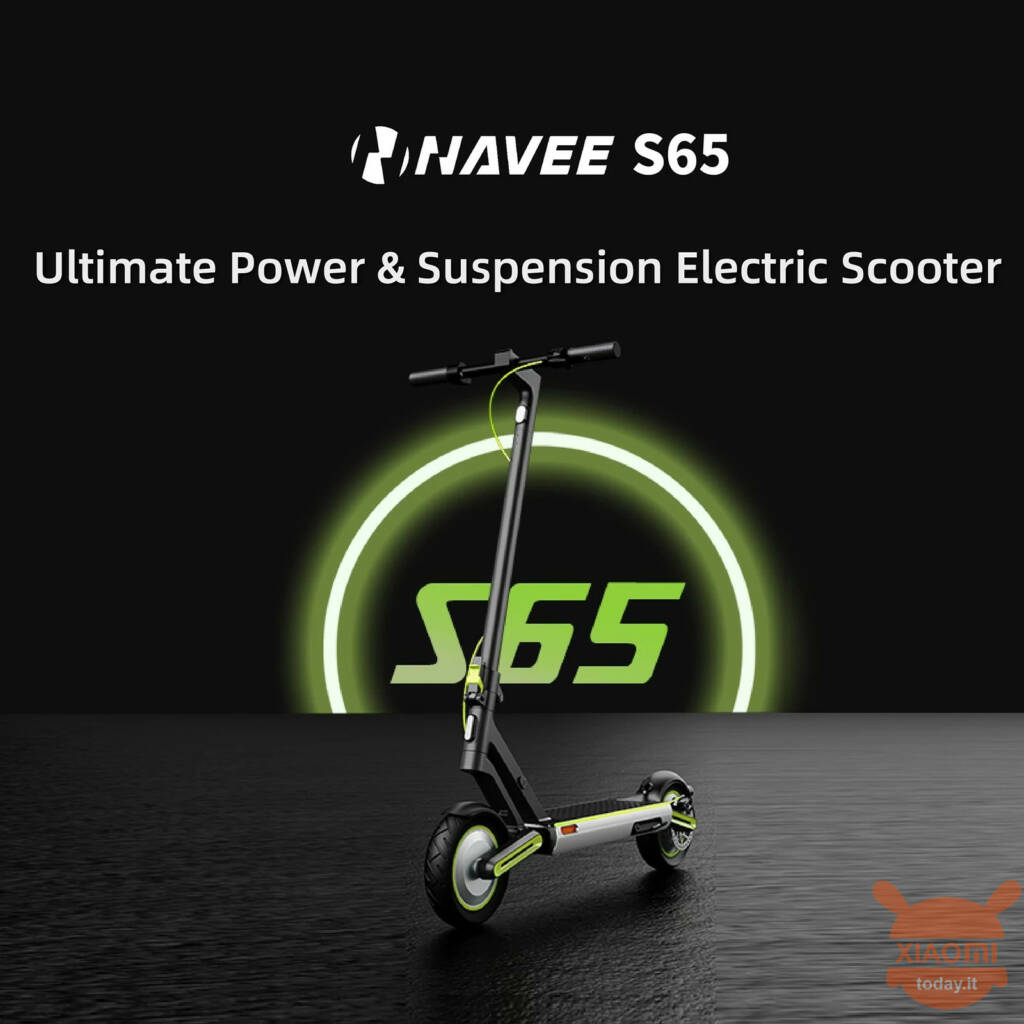 Are you looking for a new electric scooter that stands out from the masses and performs at the same time? Well then you are in the right place. The SHIP S65 it is in fact a high-end scooter with a truly distinct design and a 500W motor that can be purchased at the price of €888 on Tomtop using the discount code NVS65N. Click here to go to the offer on this product which is shipped from the EU (therefore fast shipping and without customs).
NAVEE S65 500W electric scooter now on offer on Tomtop
As for the specifications of the NAVEE S65, the powerful 500W motor allows you to reach a maximum speed of 25 km / h and climbs with a maximum gradient of 25%.
While the large capacity lithium battery offers ultra long range up to 65km, meeting your needs for both daily commuting and short trips. In addition, BMS chip can efficiently manage the battery to ensure the safety of the battery.
The NAVEE S65 also adopts front and rear suspension system with excellent shock absorption performance which can easily cope with various road conditions, providing a comfortable driving experience. In addition, 10 inch self-sealing tubeless tires can ensure good traction, making your riding more stable.
The electric scooter is made of high quality aircraft grade aluminum material, with a maximum load up to 120kg. In front we find an LED dashboard that clearly shows the driving data, speed, driving mode and battery life in real time while driving.
⭐️ Follow the advance offers of SINGLE DAY su This Page
NAVEE S65 500W
🇪🇺Fast Shipping from Europe Included (No Customs)