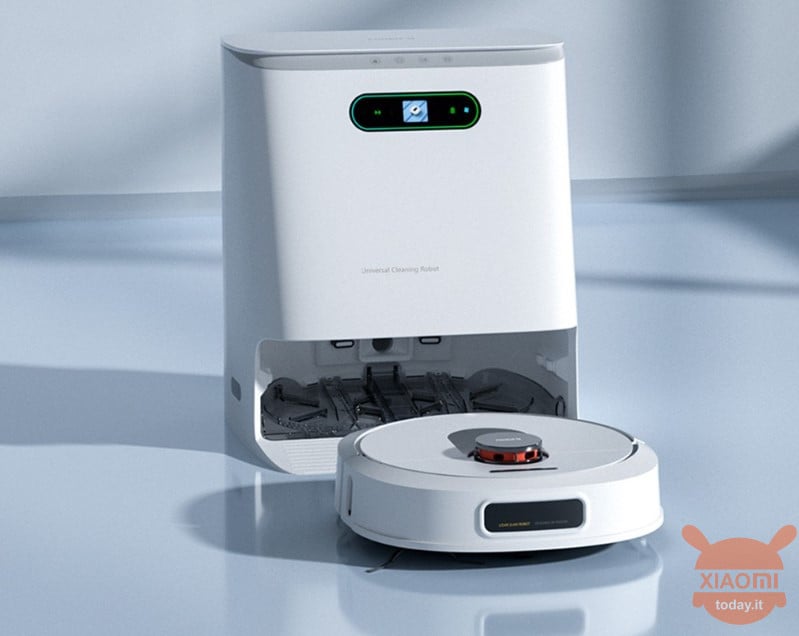 Are you interested in OFFERS? Be smart and subscribe to our Telegram channel! Lots of discount codes, offers, pricing errors on technology from Amazon and the best online stores.
€579 €849
GEEKBUYING
🇪🇺Fast Shipping INCLUDED from Europe (No Customs)
€635 €849
GEEKMALL
🇪🇺Fast Shipping INCLUDED from Europe (No Customs)
ROIDMI EVA Smart Robot Vacuum Cleaner Self-cleaning and emptying, 3200Pa suction power, 3 in 1 vacuum, washes and self-cleans, LDS navigation, 3 modes automatic drying, 5200 mAh battery, LED display, APP control, Alexa and Google Home - White
Go ahead with 6 Smart Innovation
Self-cleaning.
Collect the dust for 60 days.
3 in 1 mop with vacuum sweeper.
Automatic drying.
Work with the smart home assistant.
12N pressurized.
Automatic separation
Large capacity water tank.
The double tank system separates clean and dirty water.
Self-cleaning
Return to the base for self-cleaning of dirty mops.
99% powerful antibacterial.
Automatic emptying
The extra large dust bag is large enough to collect dust for 60 days.
The antibacterial bag kills 99,9% of bacteria and odorless.
Automatic drying
Fast drying strong wind vortex.
Anti-mold and anti-odor pads.
3 scanning modes
Suction and washing mode: when sweeping, vacuuming and cleaning, detecting the carpet to automatically make a detour.
Suction mode: pressurized automatic cleaning. All dust, nowhere to escape.
Washing Mode: Pressurized scrubbing of greasy kitchen floor to keep floors shiny as new.
Suction power 3200Pa Deep cleaning of dirt in cracks
Cleaning efficiency at 180 rpm.
12N Pressurized Bionic Mops Clean floors.
W HL antibacterial mops * For deeper, faster and more thorough cleaning.
Smart LED color screen
Work with the Smart Home system
LDS High perception
Intelligent height sensing to avoid getting stuck under low furniture or in the dark.