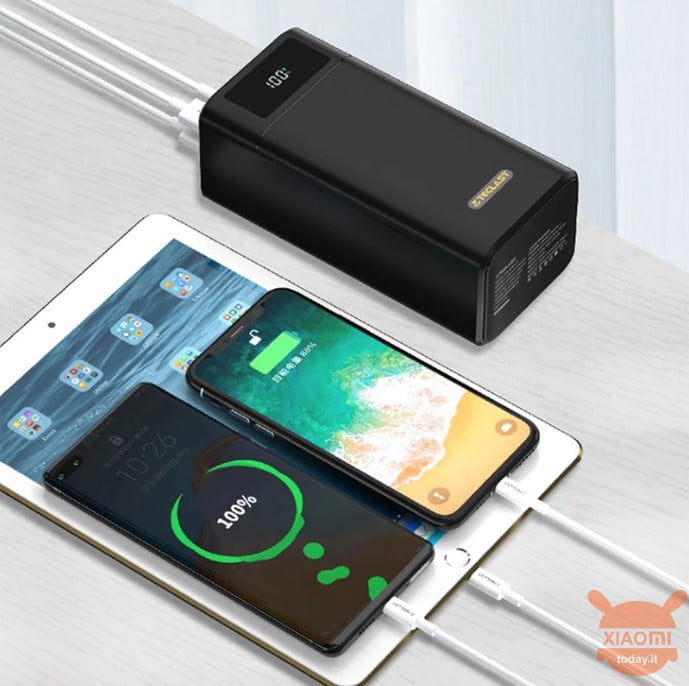 Are you interested in OFFERS? Be smart and subscribe to our Telegram channel! Lots of discount codes, offers, pricing errors on technology from Amazon and the best online stores.
€69 €123
GOOD BANG
🇪🇺Fast Shipping from Europe Included (No Customs)
Power Bank Teclast A60 Pro from 570000mAh with LED display, 4 outputs, 2 inputs.
Features:
1. 57000mAh large capacity
2. 22.5W super fast charging
3.Dual inputs and four outputs
4. HD LED digital display
Specification:
Model: A60 Pro
Colors: White, Black
Battery capacity: 57000mAh
Weight: 1223g
Specification size: 163x77x63mm
Input interface: Micro USB / Type-C
Output parameters: Type-C + OUT1 + OUT2 + OUT3: 5V / 3.0A
Type-C Output: 5V/3A, 9V/2A, 12V/1.5A
Output OUT1: 5V / 2.4A
Input parameters: Micro / Type-C: 5V / 2.4A; 9V / 2A (MAX)
Output OUT2 / OUT3: 4.5V / 5A, 5V / 4.5A, 9V / 2A, 12V / 1.5A