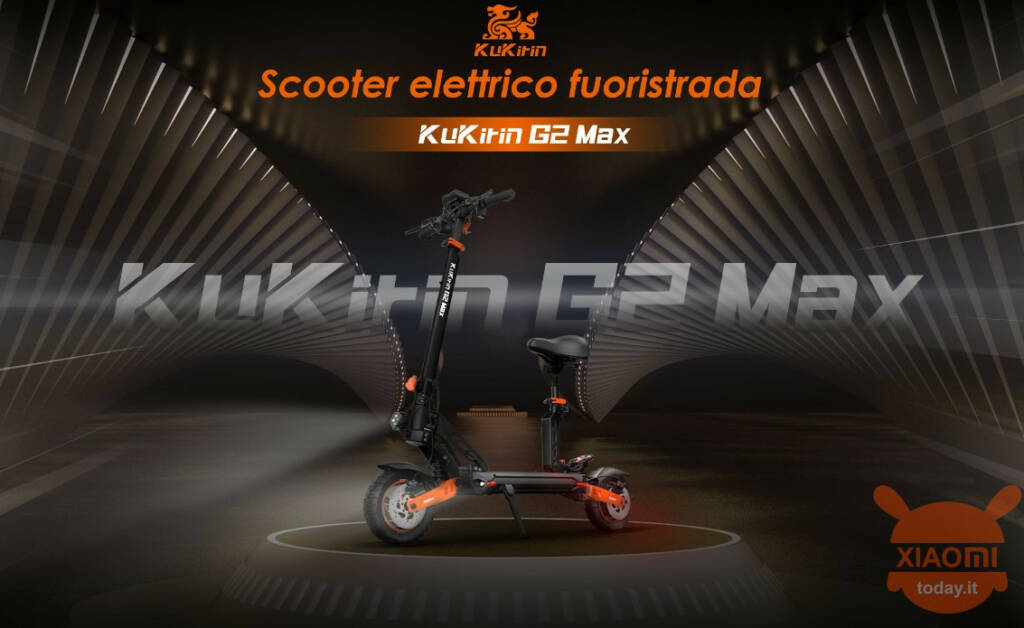 Are you interested in OFFERS? Be smart and subscribe to our Telegram channel! Lots of discount codes, offers, pricing errors on technology from Amazon and the best online stores.
€850 €1199
GEEKBUYING
🇪🇺Fast Shipping from Europe Included (No Customs)
€853 €1199
GEEKMALL
🇪🇺Fast Shipping from Europe Included (No Customs)
KUKIRIN G2 MAX Electric Scooter 10*2.75 Inch Tires, Foldable, Off-road Electric Scooter, 1000W Brushless Motor And 48V 20Ah Battery
48V20Ah large capacity lithium battery
KuKirin G2 Max has a 48V20Ah large-capacity lithium battery, which continuously delivers current at high speed, and has a maximum range of 80km. It is suitable for traveling long distances without worrying about battery life.
Powerful 1000W motor
KuKirin G2 Max is equipped with a powerful 1000W motor, the maximum climbing angle reaches 30°, and the maximum speed is 55KM/H. It was designed for the toughest and most rugged road conditions so you no longer have to worry about climbing and wading.
Smart Screen
KuKirin G2 Max features simple, safe and convenient smart screen. The real-time driving data of KuKirin G2 Max is displayed on the screen, and the gear shift, mileage, power, speed and so on are clear at a glance.
Detachable seat
KuKirin G2 Max electric scooter is equipped with a full set of detachable seats, with thickened and widened leather cushions, soft and comfortable. When you feel tired after a long journey, you can try to install the seat, it will be a better experience.
Retractable Pole, Height Adjustment
It is equipped with an adjustable rod with three gears, suitable for people of different heights. Fastening is by thread and folding suspension buckle, simple and convenient. The handlebar does not shake when unfolded, ensuring safety in high-speed riding.
10-inch off-road tires and four-link shock absorber
The electric scooter is equipped with 10-inch off-road tires and a four-link suspension system: G2 Max allows you to tackle any type of road.
6 Lighting System
Equipped with three LED lights in the front and rear. In addition to the main headlights, there are two turn signals for auxiliary lighting. At the rear, in addition to the brake lights on the rear wing, there are two cornering lights. 6 LED lights ensure safe driving at night, front and rear brake lights flash when turning, rear lights flash when braking.