Xiaomi 12t e 12T Pro: who awaits them? Maybe a few, but I can't wait to see them. If with the 11T series and even before the 10T the brand has made (personal opinion) a bit of a flop given the few innovations, probably with the new 12T series there will be to smile and not poco. a back to the old days, to the first version of T series devices such as Mi 9T and Mi 9T Pro: those were smartphones as they should be. Indeed this year Xiaomi could give the tail blow and return to the old glories. But how do we know these devices are coming? An expert in the sector tells us.
Xiaomi 12T and 12T Pro are expected to be the next devices in the line. They will be a hybrid between top of the range and mid-range, in honor of Mi 9T
The well-known developer ex-XDA Developer and member of Miuipolska Kacper Skrzypek revealed that a model is on the way Xiaomi 12t. This would also be equipped with a new processor for the brand or MediaTek Dimension 8000 Ultra. A long name, which portends, however, such power to rival the best Snapdragon processors. Now, we don't have any data on hand to talk about performance but if the MediaTek Dimensity 8100 and MediaTek Dimension 8100 Max have been successful, we expect nothing less from the big brother Ultra. According to the information given by the developer Xiaomi 12t I will have as a code name "plato".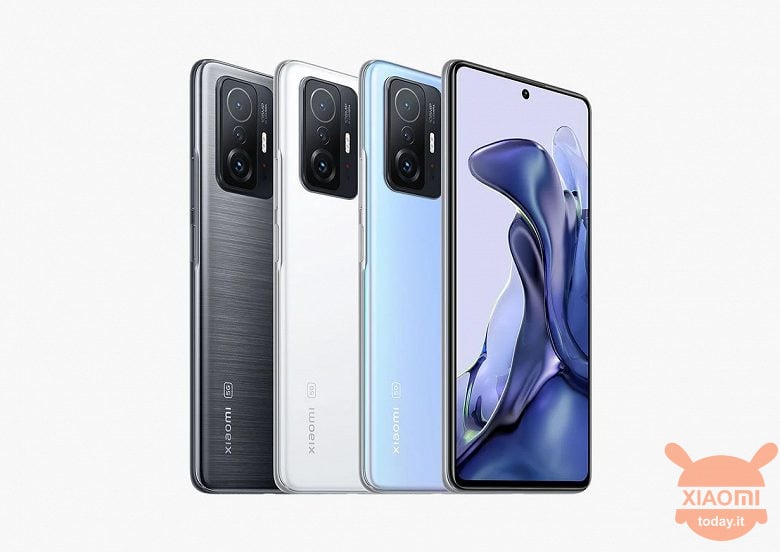 Lo Xiaomi 12t recently received approval on the US Federal Communications Commission (FCC) website, indicating an upcoming announcement. The FCC database has confirmed support for Wi-Fi 802.11ax, 5G (7 bands), Bluetooth, GPS and the presence of a transmitter IR. It will be available in 8GB - 128GB and 8GB - 256GB configurations.
Xiaomi 12t pro instead, it should be equipped with a display AMOLED to 120 Hz, enabled cameras OIS and support for 120W fast charging. Xiaomi 12T and 12T Pro should be renamed as respectively Redmi K50S e Redmi K50S Pro in China and India. In fact, we know that the launch would be around the corner given the announcement in a few hours of the arrival of the new K50S series.
Xiaomi 11T 5G | 8 GB - 256 GB | Gray Meteorite
1 used by 280,00 €
27 January 2023 17: 09

Amazon.it
Price updated on: January 27, 2023 17:09