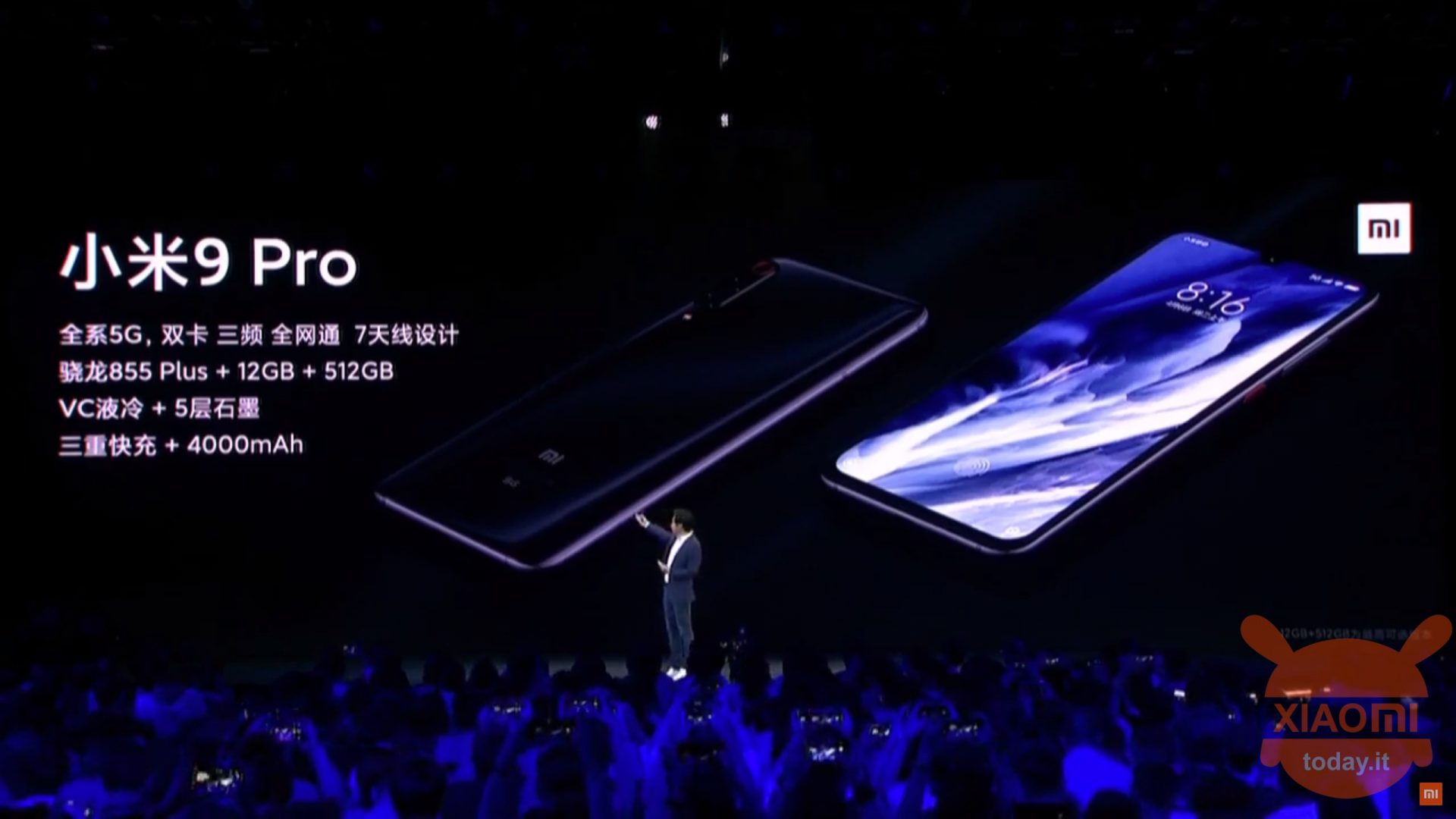 Finally the Mi 9 Pro 5G is among us and as it was already clear enough from the indiscretions it is not a "simple" upgrade of the Mi9 but a device revisited in practically all its components.
Xiaomi Mi9 Pro 5G - Design
In the Mi9 Pro we find a partially renewed design with more curved edges. The front end remains basically the same with an 6.39 display ″ and a drop-front front camera. In the back we find the three cameras and the flash sideways.
The thickness of only 8.54mm is really remarkable considering the hardware required for the 5G module and the new battery.
Only two colors are available: White and Black. Very beautiful, translucent and definitely more elegant than the recent models (9T).
Xiaomi Mi9 Pro 5G - New Processor and 5G connectivity
The Xiaomi Mi9 Pro will be equipped with the new Qualcomm Snapdragon 855 +, the maximum that current technology provides. The new SoC will guarantee a slight increase in performance compared to 855 but above all 5G connectivity.
The new 5G connectivity is coming forcefully into the market, not only of smartphones, completely changing our concept of "connection". Stratospheric speeds and very low latencies will allow an interaction never seen before. Xiaomi is already at the forefront of its second model with 5G support.
To support the new SoC there will be the liquid cooling module XL VC Liquid Cooling with a heat dissipation area of ​​1,127mm2, 5 graphite sheets, high thermal conductivity and a gel for obtaining "three-dimensional cooling"Able to reduce the CPU temperature up to 10,2 degrees.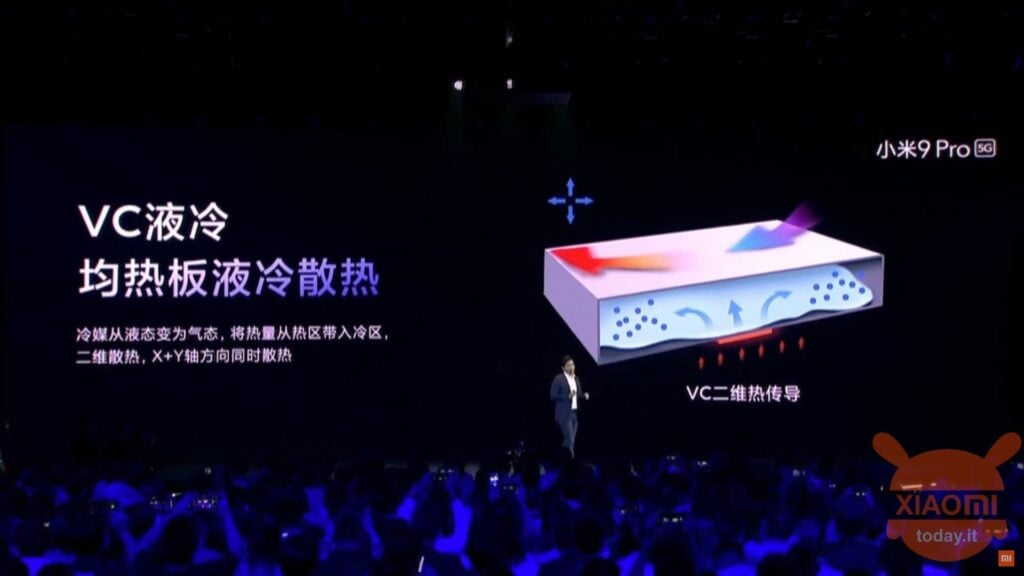 Xiaomi Mi9 Pro 5G - Camera and Multimedia
The photographic sector remains unchanged compared to its predecessor: triple camera with Sony IMX586 main sensor from 48mpx (f 1.75 / 1.6 µm).
This is complemented by the telephoto lens from 12 Megapixel (f 2.2 / 1.0 µm) and the wide-angle lens from 16 Megapixel (f 2.2f 2.2 / 1.0 µm)
We were expecting optical stabilization but Xiaomi seems to no longer focus on this technology, considering electronic stabilization to be sufficiently efficient.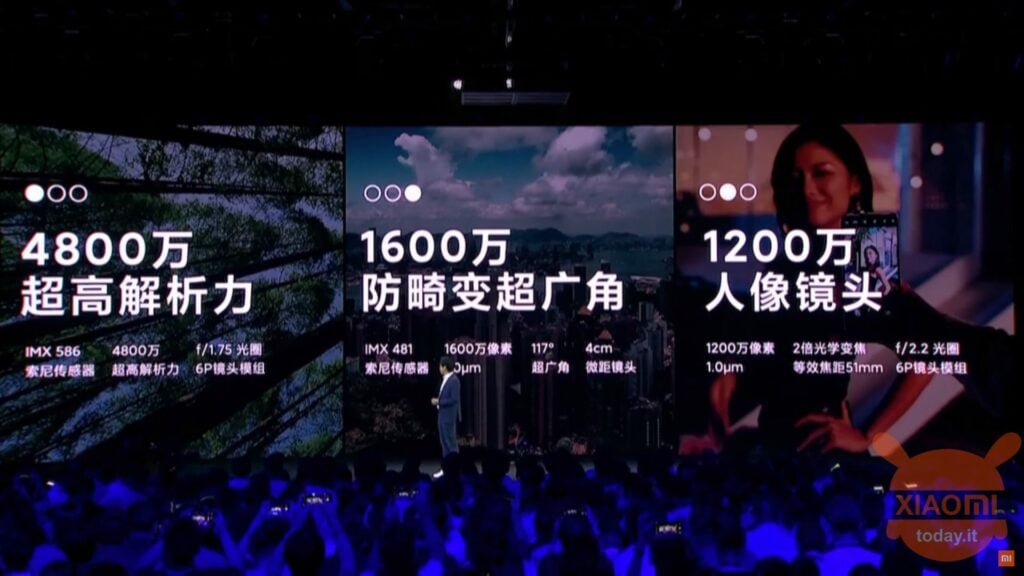 The audio sector instead received a "big upgrade" with a brand new speaker:
Sound cavity 1,04cc
Speaker super linear 1217
Smart PA
Support Low Latency and High Definition Codec (LHDC)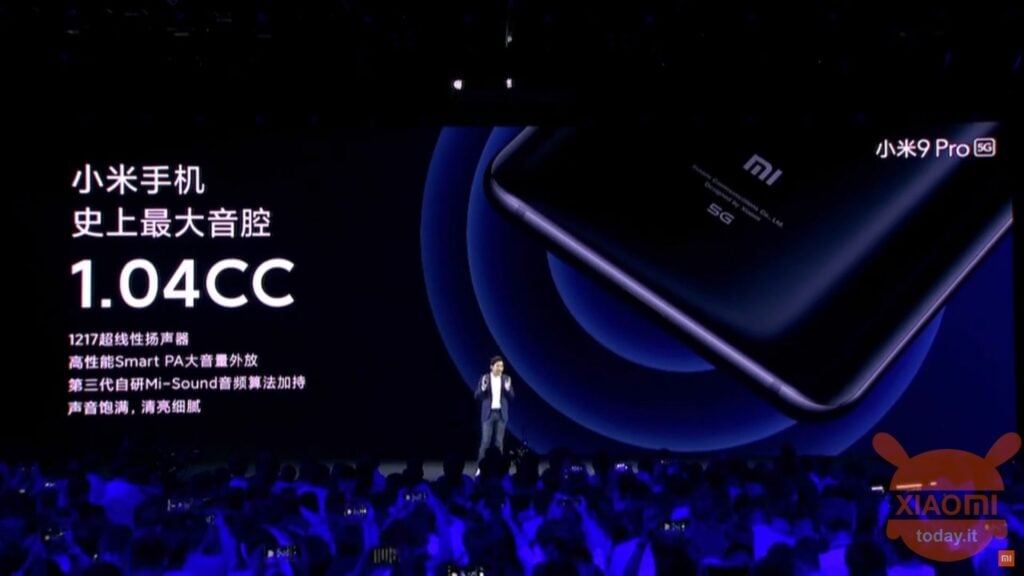 Xiaomi Mi9 Pro 5G - Triple Fast Charge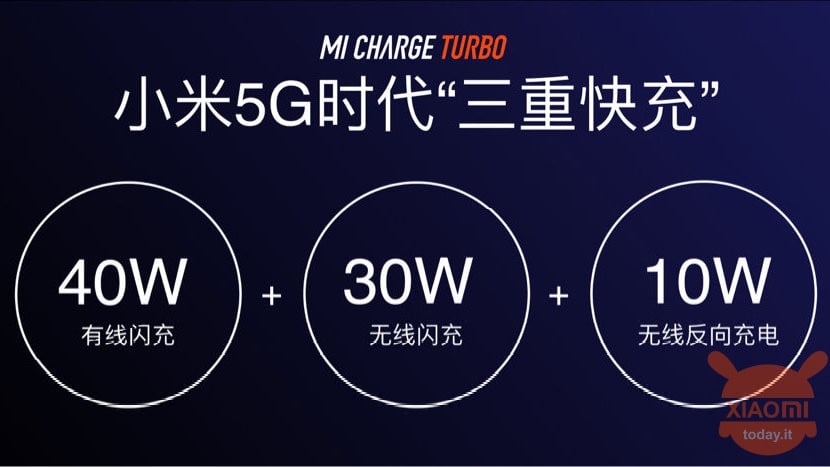 The Mi 9 Pro 5G will support the quick charging Super Flash Charge to 40W that will allow to recharge a battery from 4000mAh, from zero to 100%, in only 48 minutes.
Also the wireless charging it's awesome. 30W that beat the previous record already held by Xiaomi on the Mi9. With Super Flash wireless charging it will always be possible to recharge the 9 Pro and its 4000% 50mAh battery in approximately 25 minutes.
We finally have the reverse wireless charging which will allow you to wirelessly recharge other devices with simple contact. In this case the maximum achievable power is 10W which, although lower than the previous ones, is still a record for this technology. Reverse wifi charging will be usable even while charging the Mi9 Pro itself.
Too bad the "others" are not able to support such a fast recharge 🙂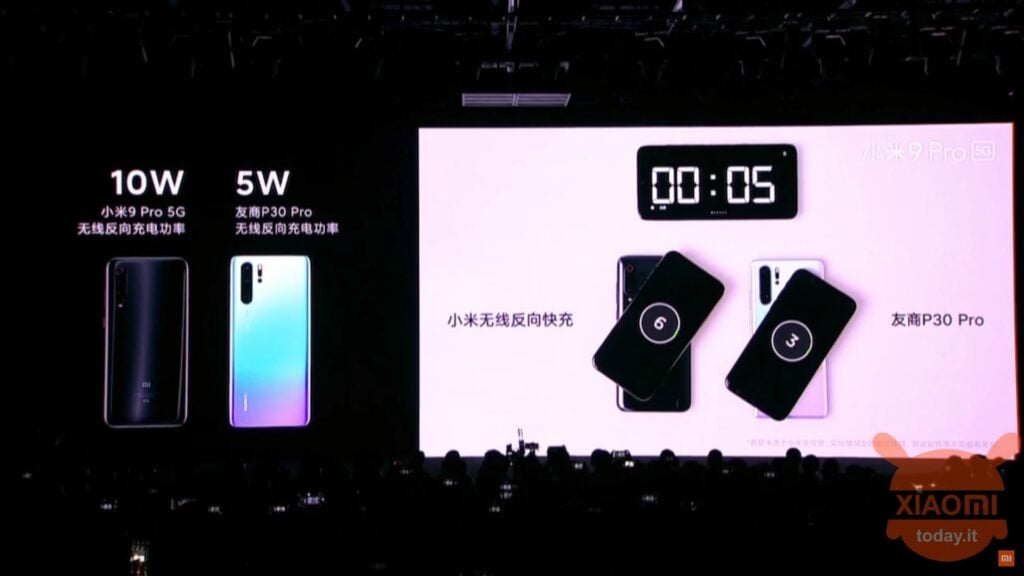 The Mi9 Pro charger will be so powerful that it can even load an Apple MacBook!
Xiaomi Mi9 Pro 5G - New haptic feedback
The haptic engine adopted on the Xiaomi Mi 9 Pro 5G would be of the "transversal linear motor" type, therefore a more advanced type than that found in most smartphones. Lei Jun also adds that this specific model is also able to develop a stronger vibration and therefore improve feedback.
The motor activation speed of just 10 milliseconds, just like a mechanical keyboard. This ultra-fast feedback will be associated with many scenarios and will come in handy during actions such as writing, zooming, setting the alarm and in video games with a more immersive experience.
The same Lei Jun explained, that it is difficult to appreciate this innovation without having tried it ... and in fact we wait to try it 🙂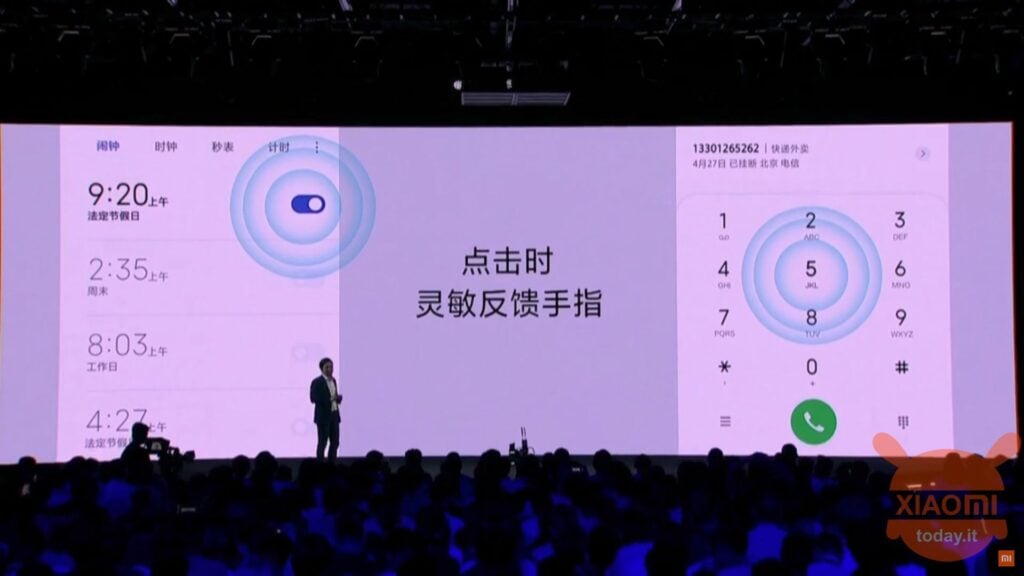 📱 DESIGN
🔍 DISPLAY
⚙️ HARDWARE
🤖 SOFTWARE
🔋 BATTERY
📞 NETWORK
📡 CONNECTIVITY
📷 CAMERA
🔈 AUDIO
ℹ️ MISCELLANEOUS
Xiaomi Mi9 Pro 5G - Prices and variants
The prices, already anticipated a few days ago, have been and have been conformed.
3699 yuan (473 €) for the 8 / 128 GB variant
3799 yuan (486 €) for the 8 / 256 GB variant
4099 yuan (524 €) for the 12 / 256 GB variant
4299 yan (550 €) for the 12 / 512 GB variant
So a device not at all affordable considering also the price increases with which the Mi9 Pro will be imported. Prices remain however far below the 800 / 900 € which we are now used to seeing in many other flagship stores.
You pay for technology!
Are you interested in OFFERS? Follow our TELEGRAM Channel! Many discount codes, offers, some exclusive of the group, on phones, tablet gadgets and technology.