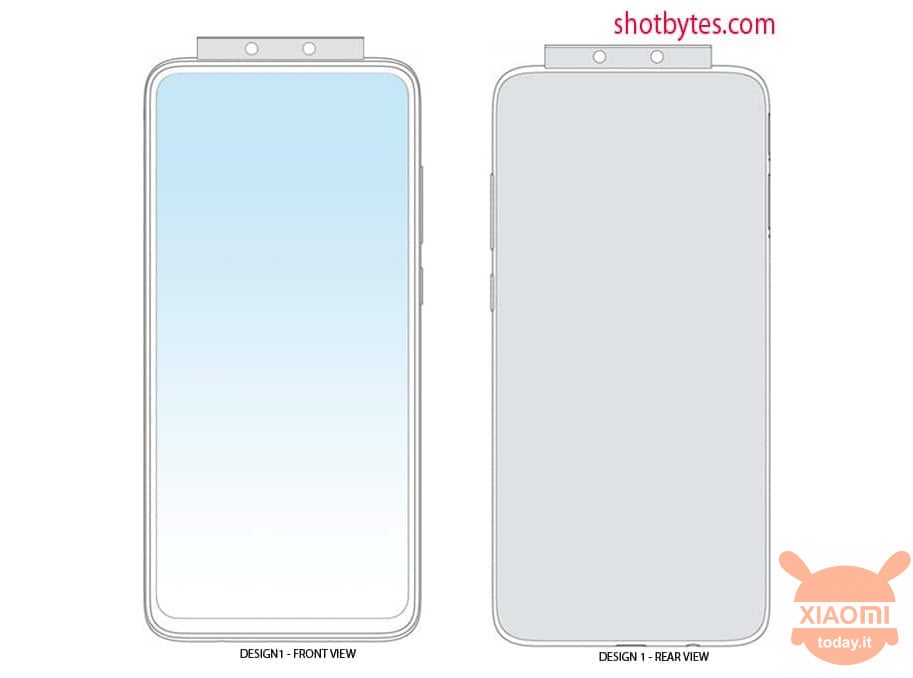 Just the other day we have reported of a new patent presented by Xiaomi that showed us several smartphones with displays that continued on the edges, a bit in the Xiaomi Mi MIX Alpha style. Today, however, on the CNIPA (China National Intellectual Property Administration) website, or where Chinese companies go to register their patents, new designs have appeared presented by our favorite brand.
Xiaomi: New patent with up to 7 pop-up cameras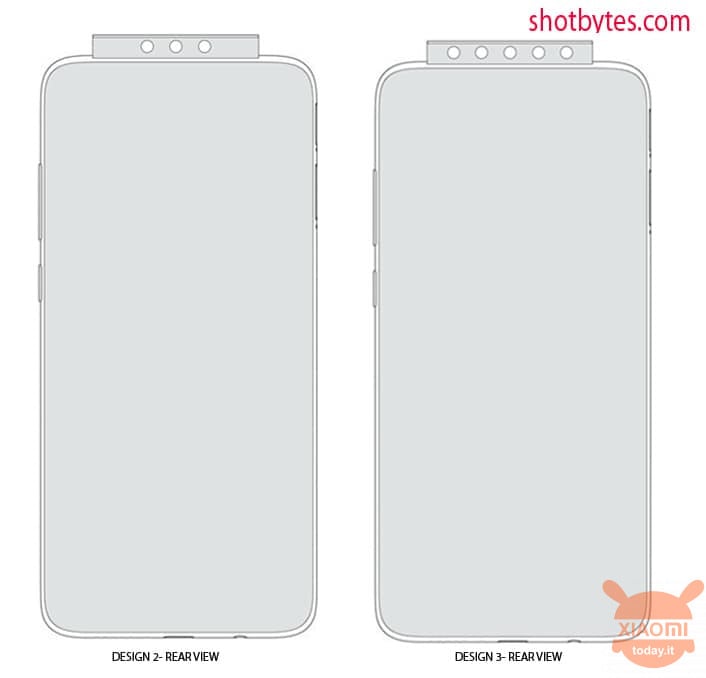 In particular, we have three smartphones with different designs. The first shows us a device with a truly full screen design, therefore without notches or holes on the screen, with cameras hidden inside a pop-up mechanism; therefore very similar to the Redmi K20 series.
The substantial difference compared to the Redmi series lies instead in the number of hidden cameras. On K20 and K20 Pro we only have one, while in this patent we see a total of four, two positioned frontally to take selfies and two positioned at the rear of the same component. So, in fact, the back cover of the smartphone would remain completely "clean" when the cameras are not active, without cameras or visible sensors.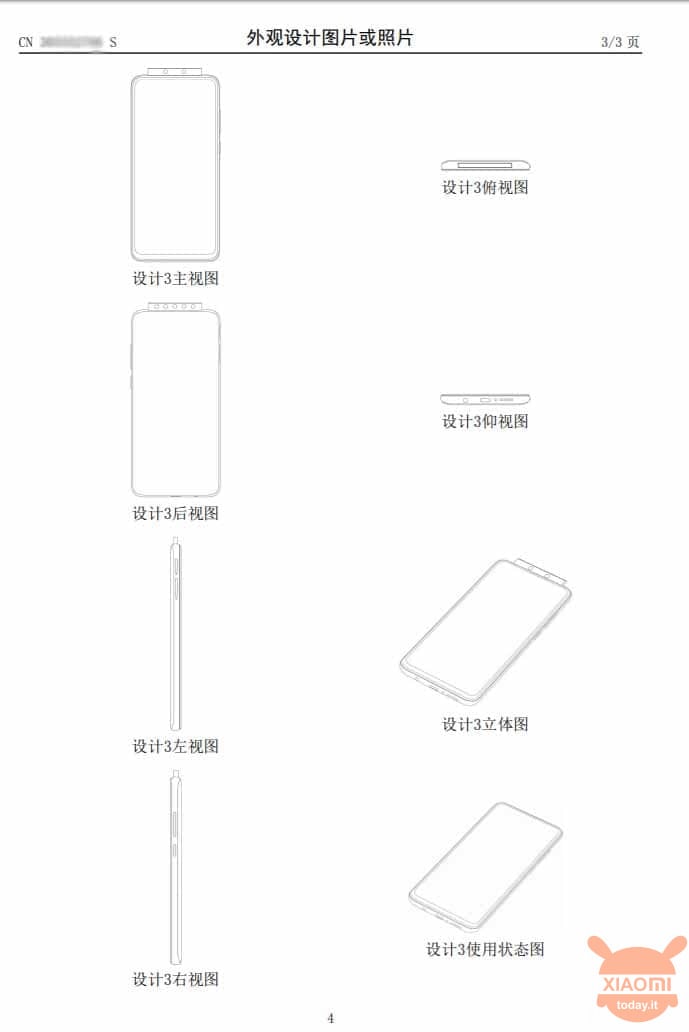 In the second patent we see the number of rear cameras rise to three, while in the third patent Xiaomi seems to go "all-in" adding two more, for a total of five on the back and 7 in general.
What can I say, if you don't like exposed cameras, you're probably a fan of these patents. That said, in our opinion they are not reproducible designs in the real world with the technologies available to us today. The modules for the rear sensors are in fact larger than those of the front cameras, so that pop-up mechanism should be larger and protrude even more. In addition, many users already do not like the pop-up mechanism with a single selfie camera, which is theoretically used less than the rear one, let alone a design that forces us to activate the mechanism for each photo.
Now tell us yours. What do you think of these designs? Does this seem like a viable alternative for a truly full screen design? Let us know in the comments section below!
Are you interested in OFFERS? Follow our TELEGRAM Channel! Many discount codes, offers, some exclusive of the group, on phones, tablet gadgets and technology.