Are you interested in OFFERS? Be smart and subscribe to our Telegram channel! Lots of discount codes, offers, pricing errors on technology from Amazon and the best online stores.
The rumors that accompany the Xiaomi Mi Mix 2S do not seem to end, despite the date of Official presentation of the 27 March in China. Most of the characteristics of the top-of-the-range future seem to have emerged, even if the true authenticity of this news is to be verified. To all this, however, one is added new corridor entry that on the one hand confirms what has been said so far, by another dampens the dreams that saw the new 2S Mi Mix with a decidedly renewed design, with a double camera on the back and a selfie camera positioned at the top of the display set in a sort of notch.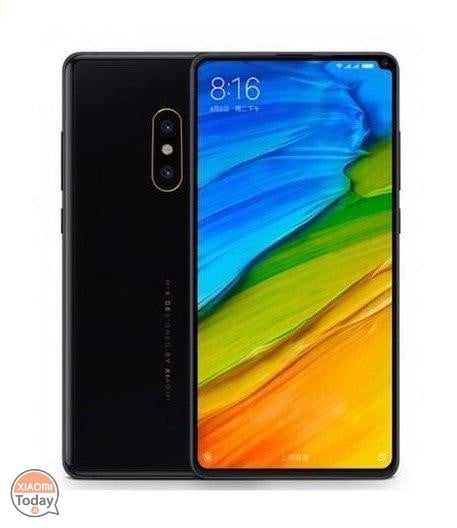 In such cases the source is always the popular social Weibo, where the post is posted picture that shows the display on the Mi Mix 2S which reveals some information about the device. From the photo we can see that the alleged Mi Mix 2S will adopt one CPU Qualcomm Snapdragon 845, also confirmed by the official presentation teaser, will be 8 GB of RAM to support the SoC and 256 GB those available to the user, although we expect smaller memory cuts like 128 or 64 GB. The display is a unit from 6,01 inches with proportions 18:9 and 2160 x 1080 pixel resolution, then only Full HD +, while the camera will be one single 16 megapixel optics and the battery will have capacity from 4400 mAh.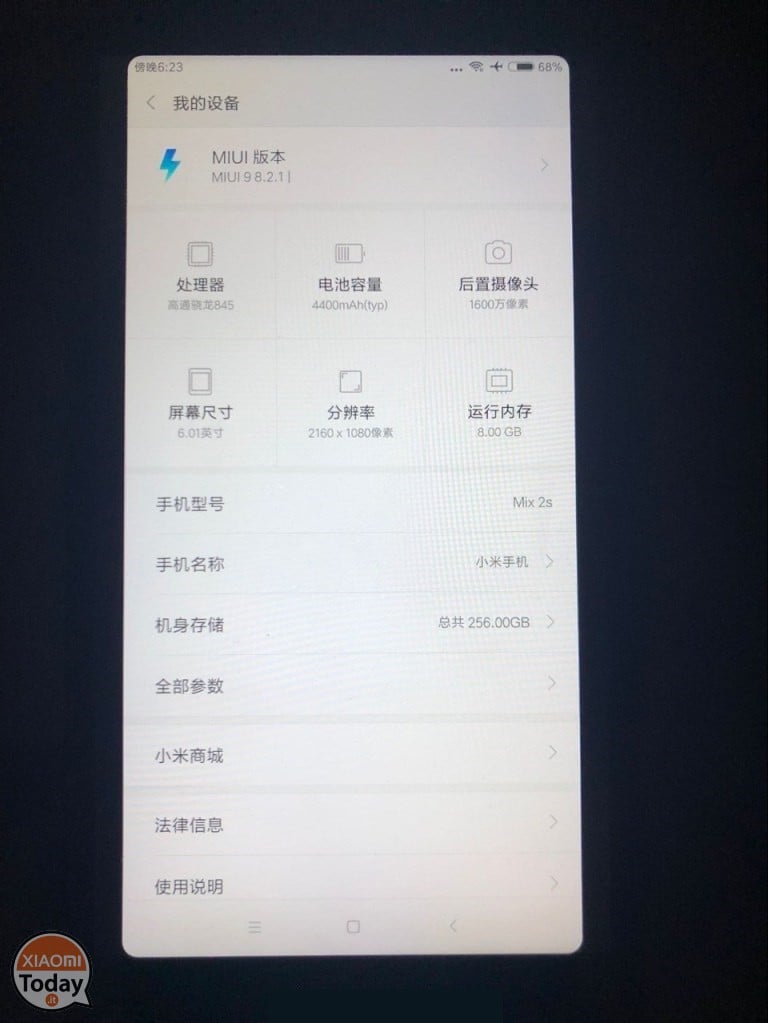 THE PHOTO ON THE WEIBO IS A FAKE OR 'REAL?
So dreams broken for the double rear camera and indeed the design that looks good at the photo looks just like that of the Mi Mix 2. Probably this photo is a resounding fake as the video appeared in the last days where the joker on duty was amused to show an alleged Mi Mix 2S but that was actually a Mi Mix 2 turned the other way around. Personally I think the photo one simple staging, As It is very easy to change the information that resides in the build.prop fileI also do not think that Xiaomi is so stupid to waste such a powerful and long-awaited processor on a device that does not bring any improvement except in the CPU.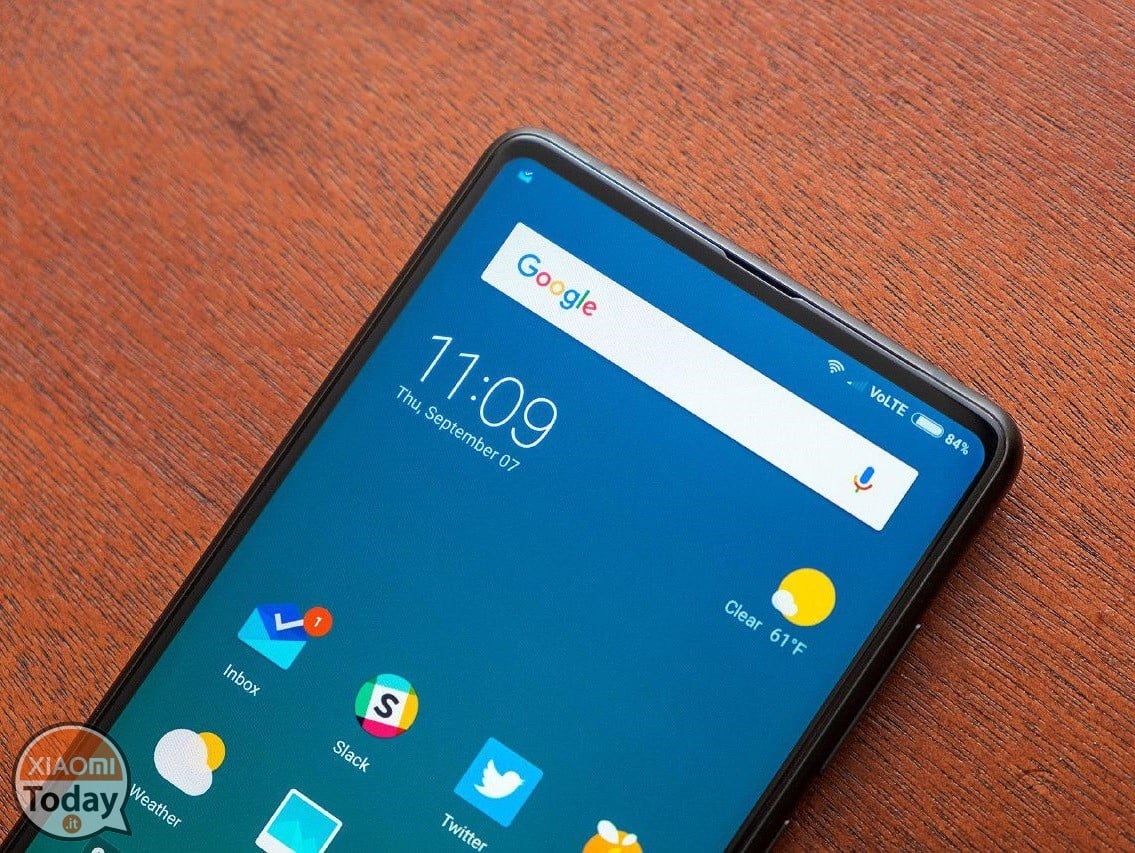 And what do you think? Please let us know in the comments box below but in the meantime we just have to wait a month for the official release.