There are very few hours left until the official presentation of the new one POCO F3 GT, a smartphone highly anticipated for its specifications, inherited from its eastern twin Redmi K40 Gaming Edition and which, just like him, is aimed in particular at the user of semi-professional video players, but without exaggerating too much in aesthetics, becoming in fact a must have for anyone looking for pure power.
And between leaks and advances, the most important of all could certainly not be missing, that is the price that just in these hours has leaked online, also revealing what will be the variants of the POCO F3 GT.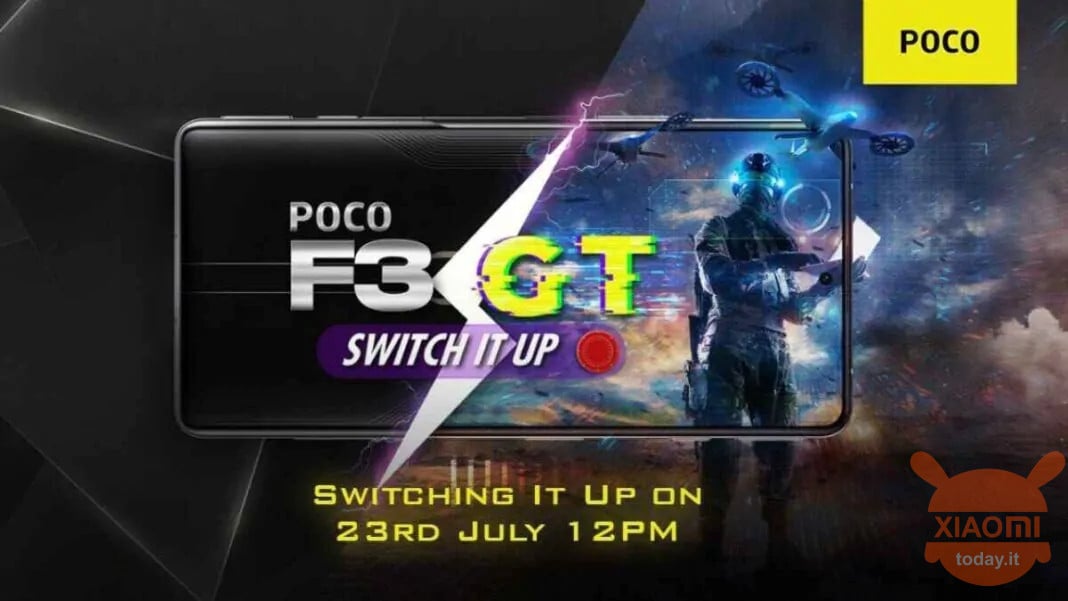 A few hours after launch, the price of POCO F3 GT: powerful, tasty and economical
In fact, barring further last-minute surprises, the gaming phone of POCO will have 2 distinct versions that will offer 8 GB of RAM and 128 GB of internal storage or 12 GB of RAM and 256 GB of internal memory.
Numbers that make us understand the potential that this terminal can express, but let's get to the prices that for the "basic" version of POCO F3 GT will be equal to about 338 euros at the current exchange rate compared to Indian rupees, to rise to about 375 euros for the version driven by 12 GB of RAM. Of course these are figures not to be taken into too much consideration after that POCO The F3 GT will also be made official in Europe, due to the taxes that for some time have made us weigh the technology of the East like a boulder, although it should be kept in mind that often third-party stores that ship to our country offer super offers that touch if not even lower the official list prices.
Well, not bad considering that POCO F3 GT boasts a 120 Hz AMOLED screen, MediaTek Dimensity 1200 processor and many unique delicacies, such as the retractable triggers in the body. We hope to get our hands on it and you, what do you think? Are you one of those who regardless will comment "SHELF" only because of a MediaTek SoC?
Are you interested in OFFERS? Follow our TELEGRAM Channel! Many discount codes, offers, some exclusive of the group, on phones, tablet gadgets and technology.