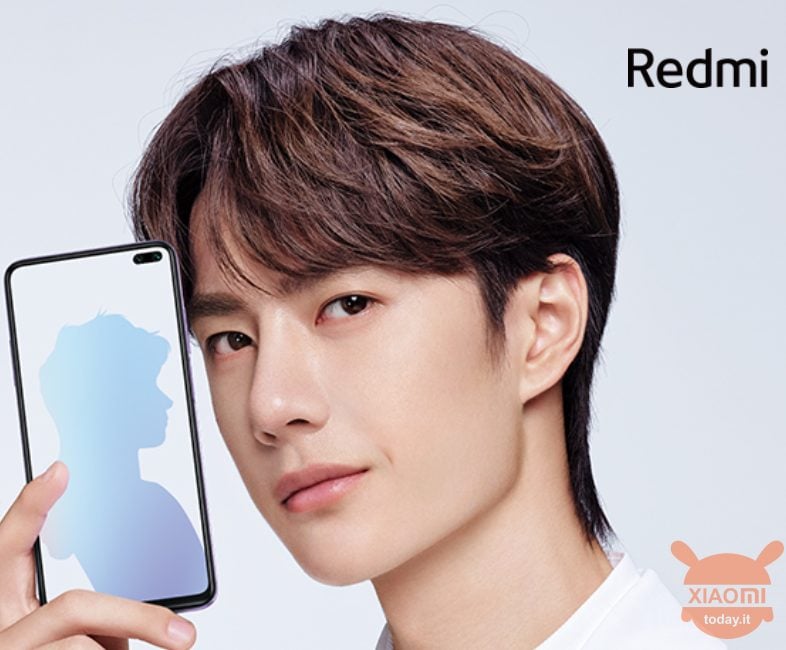 Don't worry, the leaks poco credible are about to end. The launch of the Redmi K30 is coming and finally the first real photos and the features that we will actually find on the new device of the homonymous brand are starting to come out. We have seen several things about it: the display, the alleged price of the 4G version and 60 megapixel camera. In fact, we have also proposed some images that have all the air of being real. None of this is official, however, and therefore we ask ourselves: what will it be? Perhaps we have an answer, but it concerns an aspect that to date has never been discussed: the rear design of the Redmi K30. We come to know it thanks to a Chinese advertising poster.
Advertising poster reveals the rear design of the Redmi K30 | Photo
This dealer is aimed at finding some sort of testimonial to advertise the new device, which would seem to come out even in all-female version characterized by a beautiful pink / violet color.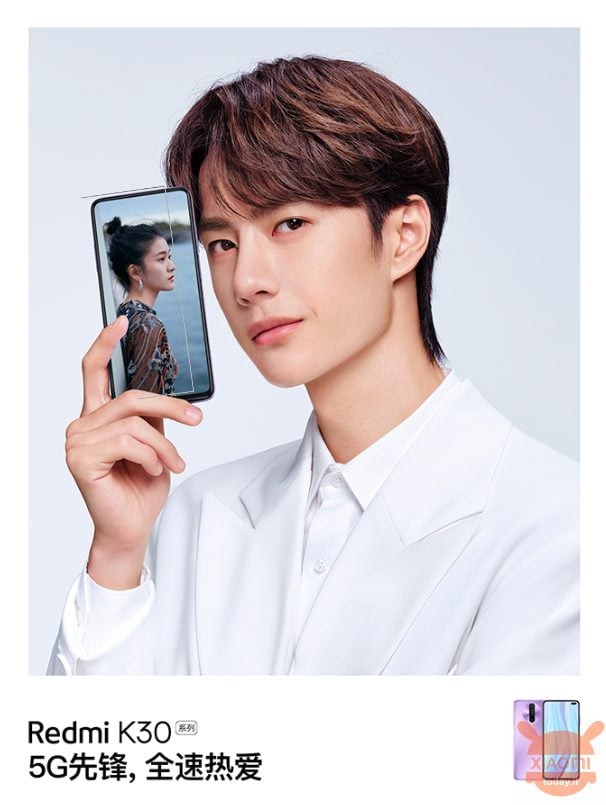 As you can see in the device held by the Chinese boy we see a smartphone with some modification lines on. Immediately the absence of the cameras under the display in the upper right corner catches the eye, but there is a reason: it seems that those lines of change are intended for change the device background, just to allow girls to become testimonials for the brand. Not by chance, in lower right we find the device with a lot of cameras on display.
But do you notice anything else? Well, the design of the rear of the Redmi K30 would seem to have something very familiar to lovers of One Plus 7T i will get theporthole. Although this feature does not in any way affect the quality of the photographic sector, Redmi has decided to implement this gem on its next terminal.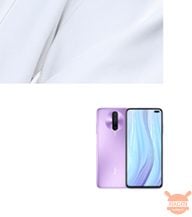 The reason why the company has decided to opt for this trait is unknown. Clear, instead, there is a lately lack of imagination when it comes to design: we discussed it even when we presented the patent for a possible smartphone belonging to the Mix series, with rear camera clearly plagiarized from the iPhone. In any case, beyond criticism and personal opinions, these images leave no doubt: on the back we will find a traffic light photographic compartment formed by 4 sensors, plus a LED flash at the bottom. Also here Redmi has decided to continue on the line of cameras in the center of the device, perhaps to maintain a more balanced line (in all senses, since the cameras on the side tend to make the smartphone move when placed on a table), regular and symmetrical.