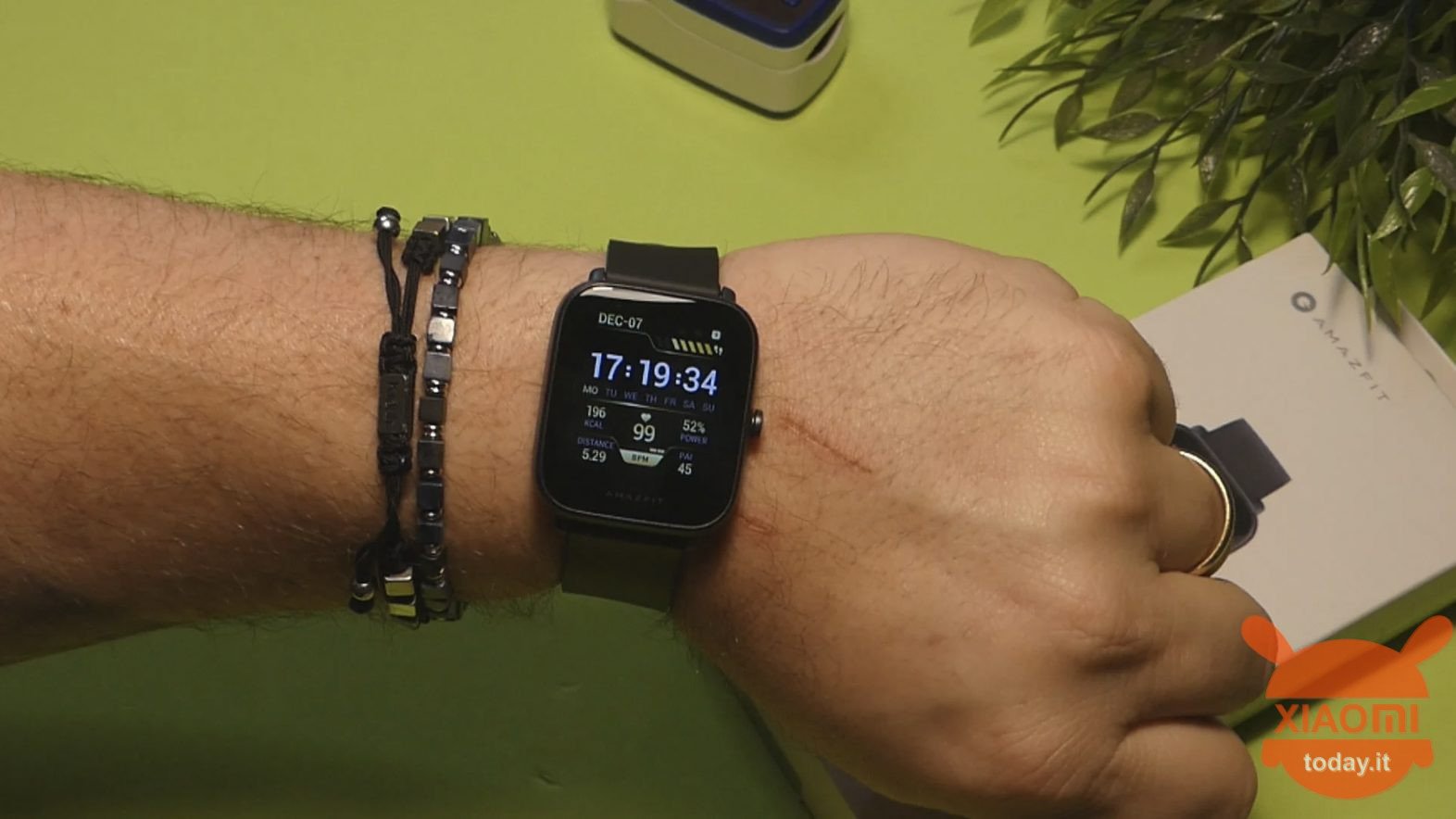 After previewing Amazfit T-Rex Pro 2, today we are also talking about new lower-end smartwatches. Specifically, we refer to the Bip series, which can count not only on a smooth and clean design, but also on a series of complete, albeit essential, features. Apparently Amazfit Bip 3 e Beep 3 Pro are coming, at least according to reports from Spanish colleagues from AndroidTR. In fact, they managed to find the names of the smartwatches in question, complete with firsts technical key e features. Spoiler: the latter won't be that new.
The Amazfit Bip 3 and Bip 3 Pro smartwatches are in preparation, even if from the point of view of the features there will not be many news
The first information on Amazfit Bip 3 e Beep 3 Pro emerged within the app code Zepp Health. Recall that a few months ago the company Huami has changed its name, being now incorporated into Zepp Health, precisely. In any case, the two devices have a code name cater_w e cater_wl, respectively Bip 3 and Bip 3 Pro. For the moment there are no traces of an Amazfit Bip 3 Lite, but it is not excluded that in the future this will be released. In fact, even the previous generation counted on a smartwatch in Lite version.

But having said that, what will be different than before? Probably just the design. In the case of Amazfit Bip 3 Pro, the company reuses the functions of the current Bip U Pro, which offers 24/24 heart rate monitoring, more than 7 sports modes, 7 ATM water resistance, high-precision GPS and built-in Amazon Alexa digital assistant.
Unfortunately for the moment these are the only information we have on Amazfit Bip 3 and Bip 3 Pro forthcoming settimane the company will probably start anticipating something. Stay tuned.
Amazfit Bip U | Black
15 used by 41,35 €
30 January 2023 16: 37

Amazon.it
Price updated on: January 30, 2023 16:37