Only he was missing. He made himself wait like a bride on the altar, but finally the fateful moment arrived when the AmazFit BIP officially received support for the Italian language. We have been accustomed so far to exploit the various MODs relating to the companion app, Mi Fit, which introduced precisely the Italian language as well as features dedicated to the Chinese wearable, but now thanks to the new update of the Mi Fit application, which leads to the version 4.0, AmazFit BIP receives the Italian language and the caller ID with the firmware update.

XIAOMI Mi 9T 128GB BLACK - BLUE Global 6 / 128gb
ATGRATIS Shipping from Italy 24 / 48h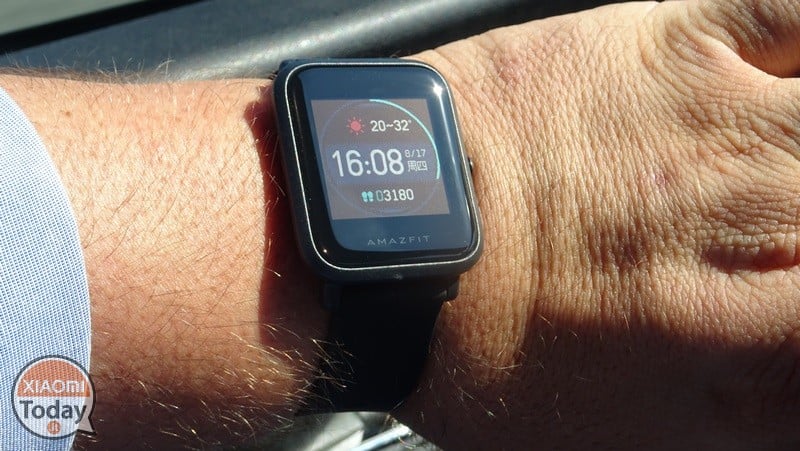 To all owners of Amazfit BIP or to all those who were undecided about the purchase, held back by the language or by the fact that not wanting to turn to the panorama of modding, all that remains is to download the Mi Fit update, available for download from Google Play Store or from APKMirror a this address.

UPDATE
Unfortunately, there seem to be problems with updating to Italian. The company apologizes for what happened and is working to solve the problem. From what we deduce, the owners of the Chinese version will have to continue to use the apk mod.
AmazFit Bip is officially updated to the Italian language while Mi Fit goes back to the look in material design
And as anticipated a few lines above, the official application of Xiaomi dedicated to the fitness world, that is Mi Fit, redone the look, definitely inspired by the Material Design. Data visualization is optimized and more types of training are supported, although some improvements by the company can still be undertaken, such as for example the translation of some words (just look at the SCALE item instead of LIBRA).
These improvements fall to "beans", considering that by the end of the month we expect the release of the Xiaomi Mi Band 4, which could bring a real revolution in the family to which it belongs, thanks to a color display and a voice assistant. Therefore, the official language of the Italian language on the BIP, the last device that has not yet been translated, could leave free time for the developers to get to work immediately on the translations of the new Mi Band 4. And what do you want about Xiaomi's future fitness band?