Let's finish the week in style by continuing to talk about smartwatches. During these days we have seen how the Huami brand, a historical collaborator of Xiaomi when it comes to smart bands, intends to launch three new wearable devices: Amazfit GTS 2, GTR 2 e Amazfit neo. We have to thank the team of Spanish colleagues of Xiaomiaddicts but also the known MagicalUnicorn by GeekDoing: it is thanks to the second that we came into possession of the images. But today we talk about the New generation GTS which seems to have decided to "reveal itself" by showing the first specifications. All the details below.
No secret for Amazfit GTS 2: on the net the specifications of the heir of the smartwatch that brought the Apple design on Huami wearables
The data we are going to show you were found by the above MagicalUnicorn in the code source ofAmazfit application, where Huami has started a few days to integrate lines of code related to this smartwatch. The first of the news that we will find on the Amazfit GTS 2 will be integration with other voice assistants in addition to XiaoAi. This means that as announced for a particular version of Mi Band 5, the new smartwatch will integrate the voice assistant Amazon Alexa.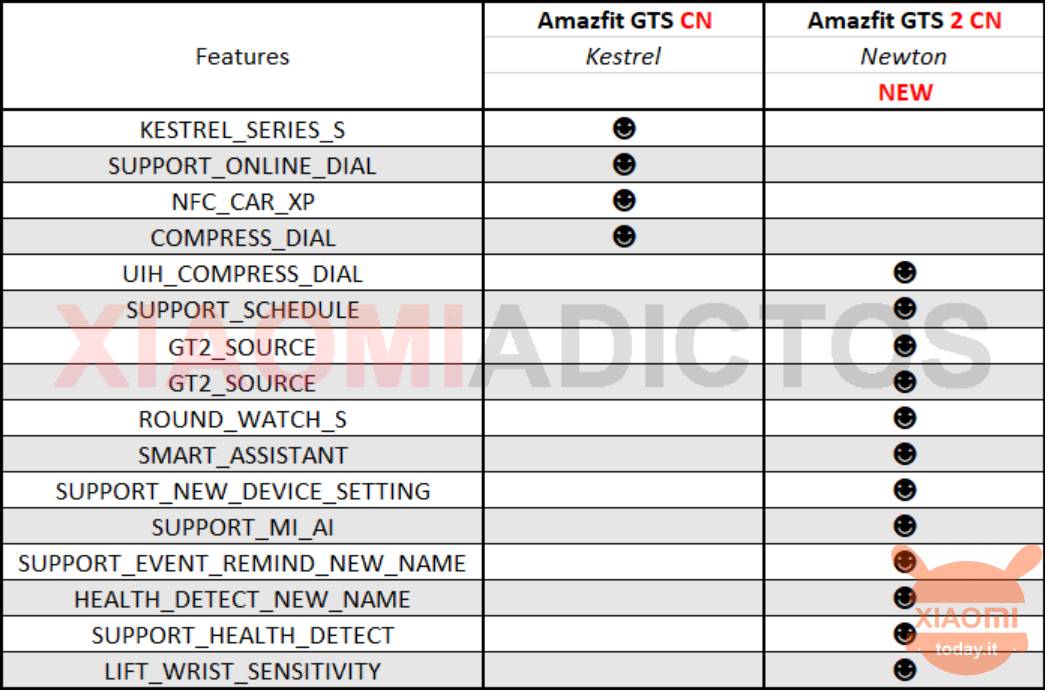 From what we can see in the card above it seems that the dial will change shape: the words "ROUND_WATCH_S"Suggests a switch from square to round dial. A feature that many users will not appreciate at all: the design to the Apple Watch made the first version of this smartwatch a best buy. We know that the fashions launched by the bitten apple always have an excellent following. The team of Xiaomiaddicts suggests the presence of a "smart crown": At the moment it is not clear what this means, but we continue to see the lines of code discovered.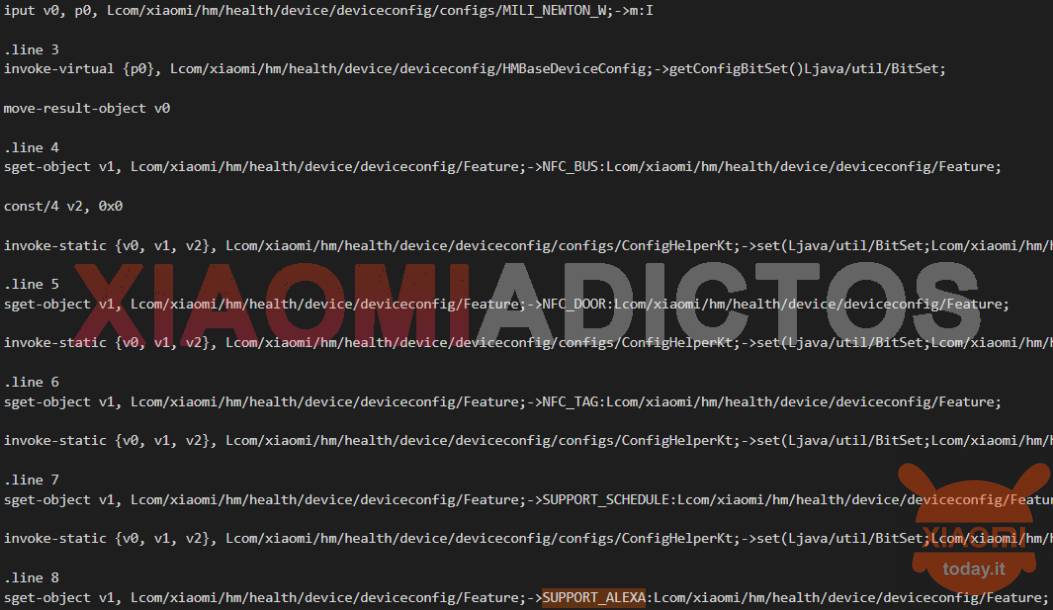 Taking a look at the lines above, we can discover a whole range of features including ad support Amazon Alexa, as we said earlier. In line number 4 we can see that the NFC chip for contactless payments, but here too there is a though: it has often happened that this feature was only present in the Chinese version of some devices of the brand. Consequently we recommend do not create illusions and wait for official news about it. As for the rest of the features there will be a myriad of more functionality than the first version, even if specifically we do not know what it is: the length of this document bears witness to it, but unfortunately there are no names referring to the goodies that will come up Newton, code name of the device. We can do an idea though: more support for reminders and events and the possibility of open smart locks are among the features mentioned in the file. We'll see.
Amazfit GTS
🇨🇳 Priority Direct Mail (No Customs) Shipping ✈