 Huami did an excellent job with his last one Amazfit T-Rex and the same can be said of the preceding ones Amazfit GTR and GTS. The two smartwatches belonging to different bands are highly appreciated by users thanks to their functionality as well as to them designbut despite this they are not perfect. In fact, many complain about a GPS problem, especially its speed and positioning. Those who have found this problem, however, can now breathe a relief as Amazfit GTR and GTS are receiving an update aimed at solving this annoying GPS problem. He is leaving from China and will soon come to us.
Amazfit GTR and GTS receive update and fix GPS problems
Now Huami is releasing a new software update for improve GPS positioning on both smartwatches. The firmware version 1.6.7.41 is the one arriving on the Amazfit GTR 47 mm while the number 0.1.0.47 is the one that will arrive for the 42 mm model. L 'Amazfit GTS instead he is getting one firmware version 0.0.8.37.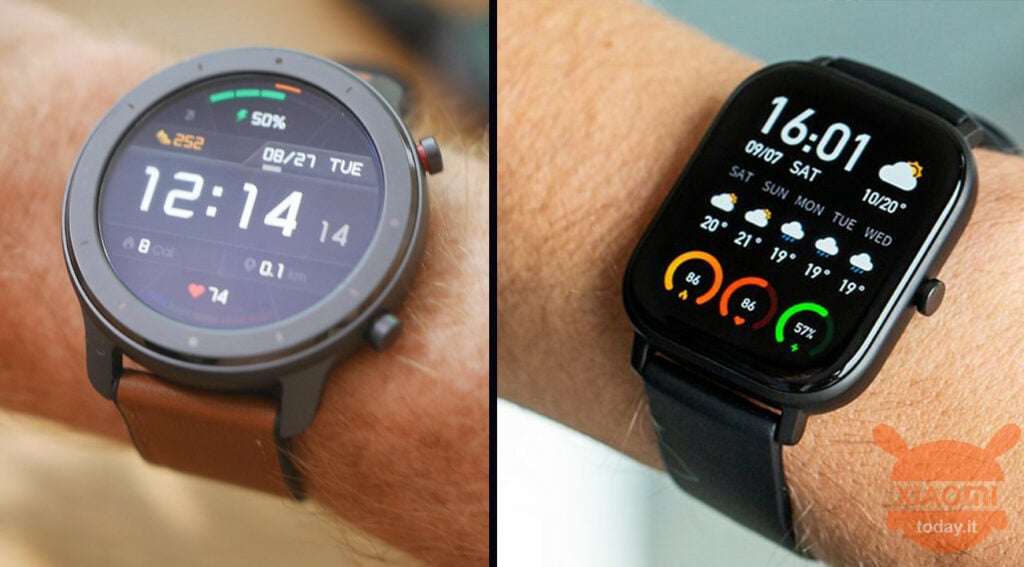 After the highly anticipated update that served to fill the lack of timeout for automatic display shutdownso here it is Amazfit GTR and GTS receive this update which corrects the incorrect positioning of the GPS during use sessions. The changelog of the latter update only mentions "Optimized GPS positioning speed and accuracy". This means that Huami has implemented this version solely to deal with the GPS problem improve speed and accuracytherefore, other aspects of the two devices have not been resolved or improved.
As you can see, over time, all the problems facing the products are about to be solved via software. Huami does not abandon users, although updates are sometimes very slow to arrive. While waiting for this update to arrive also to our devices, did you know that a new Amazfit product is it about to debut?
Are you interested in OFFERS? Follow our TELEGRAM Channel! Many discount codes, offers, some exclusive of the group, on phones, tablet gadgets and technology.