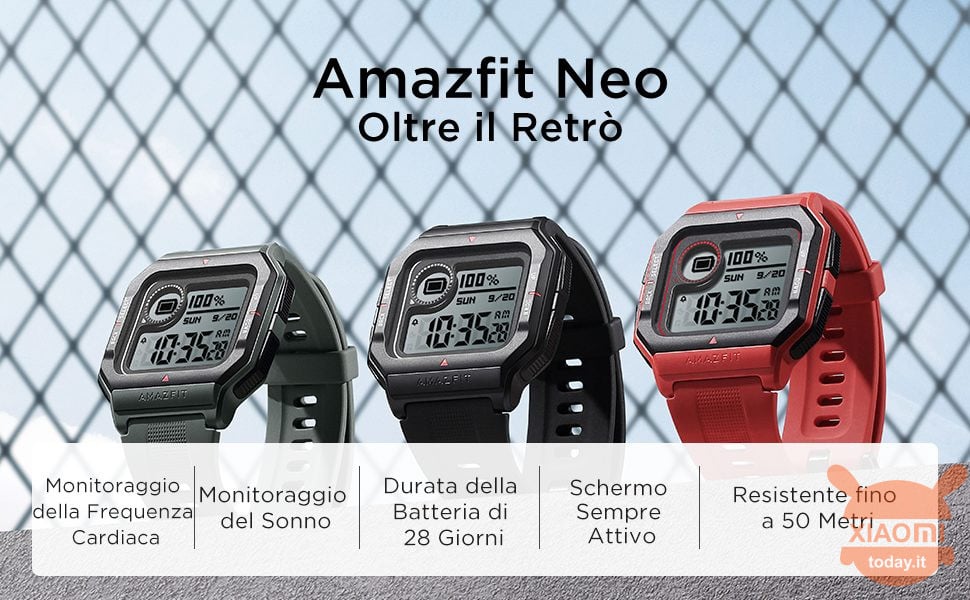 Are you interested in OFFERS? Be smart and subscribe to our Telegram channel! Lots of discount codes, offers, pricing errors on technology from Amazon and the best online stores.
Looking for a quality smartwatch but don't want to spend too much? Well, then the Amazfit Neo could be for you, a retro-style smartwatch at an unbeatable price. Today, the Neo can in fact be found on The Amazon at the price of only €19,99. Click here to take advantage of the offer.
Amazfit Neo is the retro smartwatch for less than € 20 on Amazon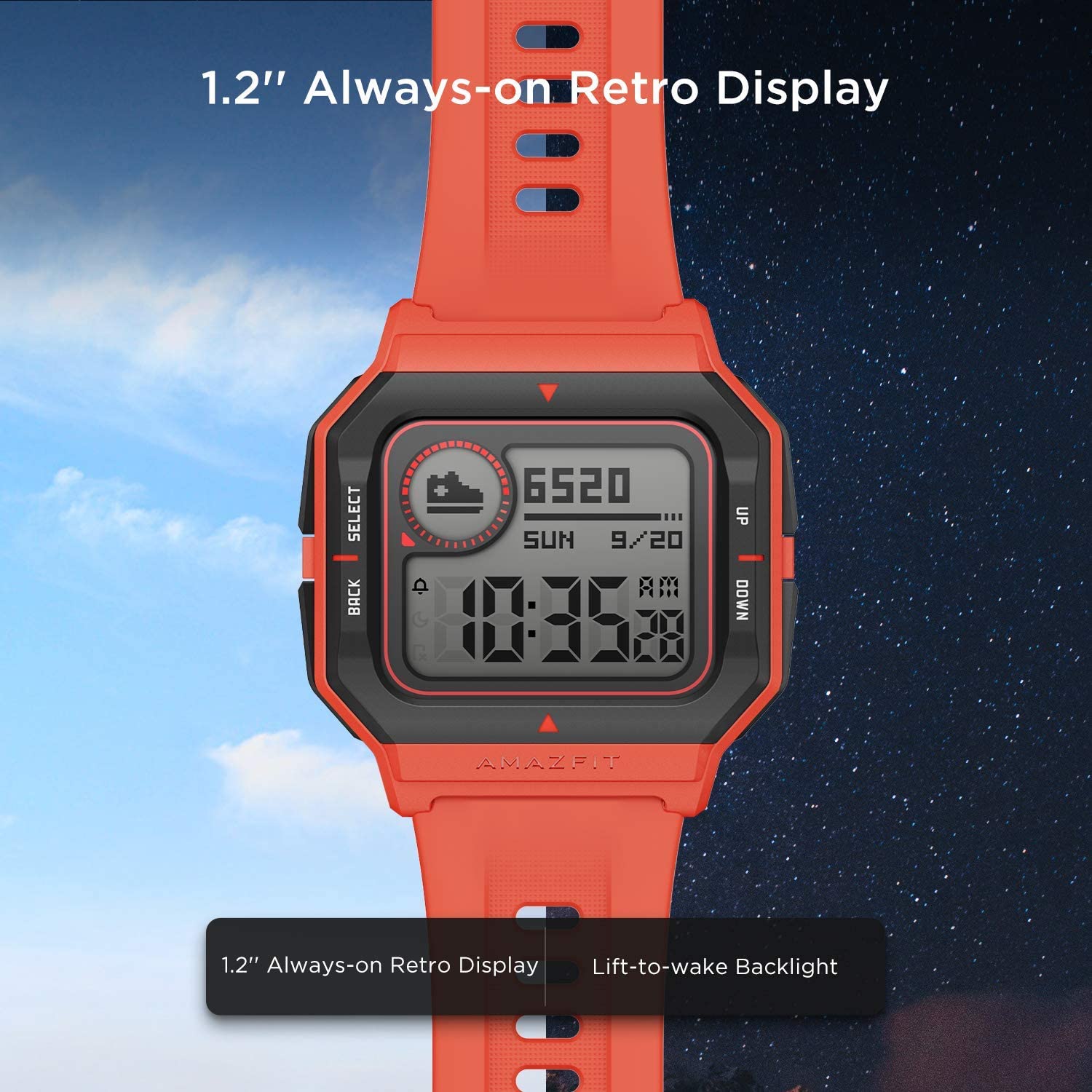 In addition to the retro design, the Amazfit Neo also adopts a hard shell and a resistant PUR strap, which offers a comfortable and skin-friendly wearing experience, while the water resistance is certified up to a depth of 50 meters .
The smartwatch features a black and white screen that supports continuous viewing throughout the day. As it is more energy efficient and ensures a bright display even in sunlight. Alternatively there is always the wrist lift function to light up the screen.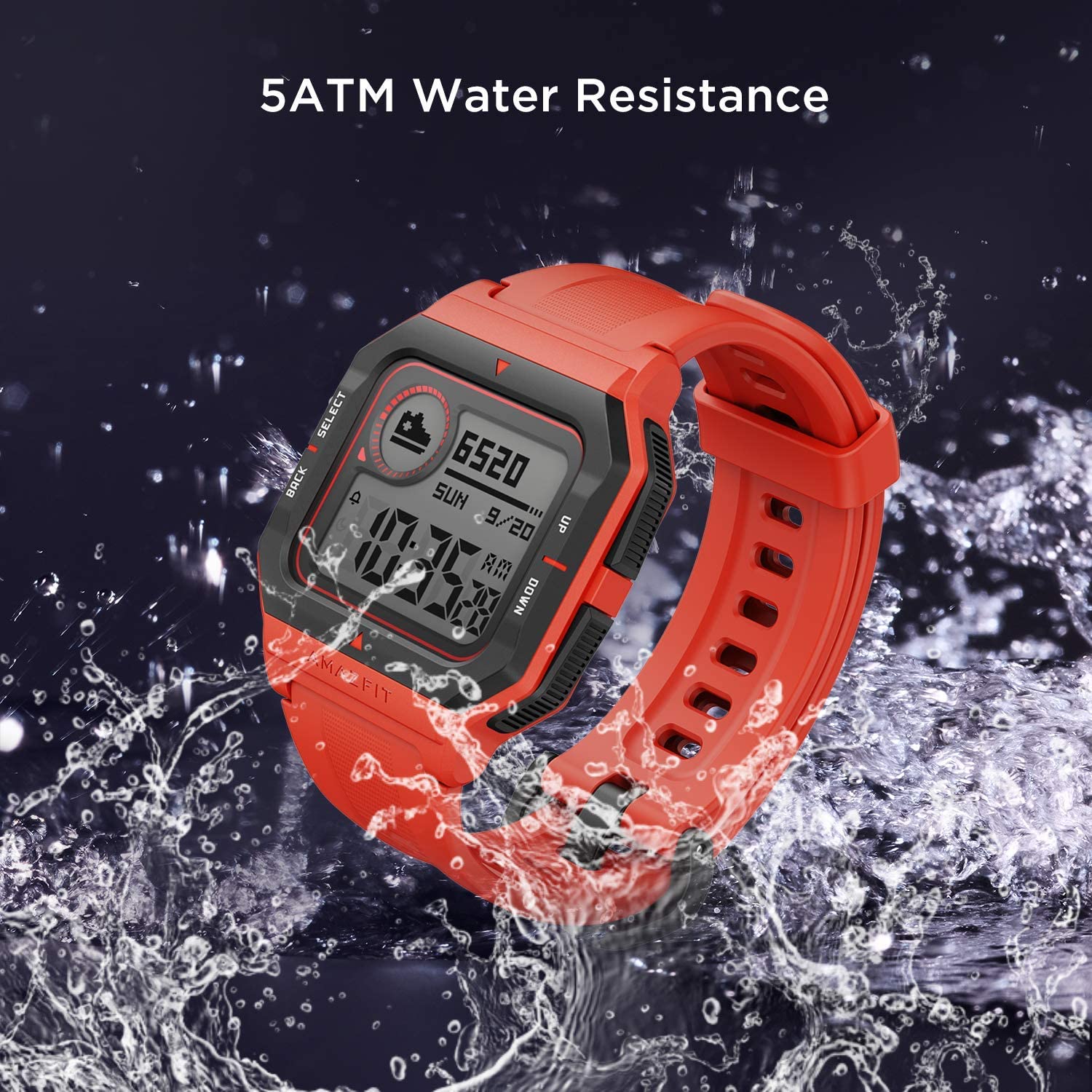 As for health features, the Amazfit Neo incorporates a high-precision BioTracker ™ PPG optical sensor developed independently by Huami. This can realize 24 hour heart rate monitoring, real time heart rate monitoring and alarm in case of excessive heart rate or arrhythmias such as atrial fibrillation screening.
The Amazfit wearable also supports the night sleep monitoring function, users can in fact associate the app to understand the state of sleep during the night. We find the intelligent recognition function of sporadic naps during the day and REM sleep monitoring at night.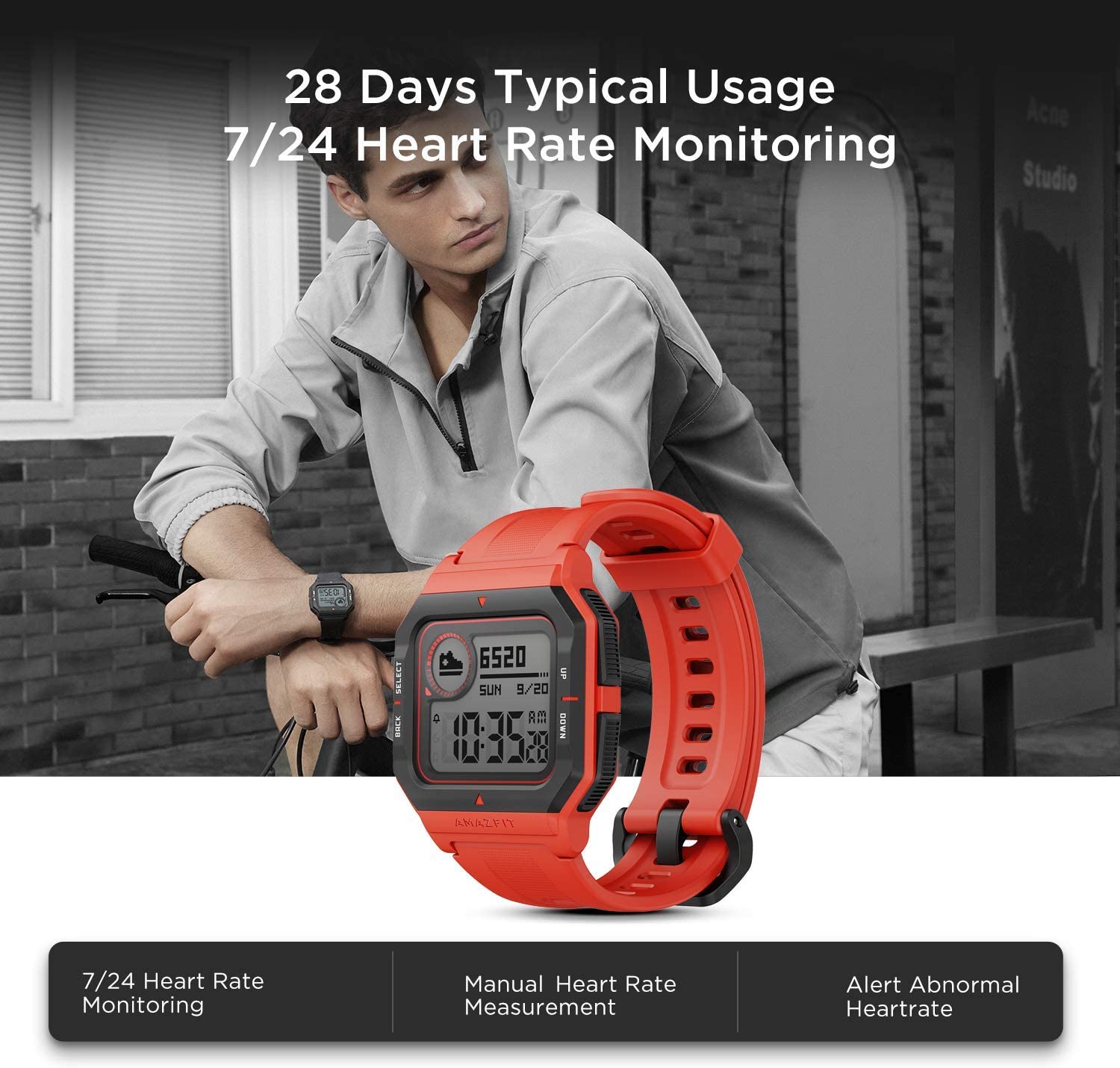 As for sports, the Amazfit Neo has three built-in sports modes: running, walking and cycling. It supports real-time viewing of data such as duration, distance and heart rate on different sections of the display.
The wearable can be connected to the smartphone via Bluetooth to synchronize SMS messages, e-mails and message notifications from traditional apps. While from the point of view of autonomy, the Neo can be used continuously for more than 4 weeks on a single charge (in low consumption mode it can be up to 37 days).