We have recently told you about the official status in China about the new Xiaomi Mi Band 4, wearable that has already warmed the hearts of millions of sportsmen, but the company aims high and so here comes an important new news that sees Huami as protagonist, who today launched the new AmazFit Nexo, which boasts eSIM support, measuring ECG and much more.

XIAOMI Mi 9T 128GB BLACK - BLUE Global 6 / 128gb
ATGRATIS Shipping from Italy 24 / 48h

AmazFit Nexo at design level does not differ much from its predecessors, but takes the best from each and combines it with a zirconium ceramic body (a more delicate material in contact with the skin) that houses an XOLUM inch AMOLED display, 1,39 x 454 pixels and 454 PPI. Still on a hardware level, we have 329 MB of RAM for managing smartwatch operations, 512 GB of eMMC storage for storing music and any flash compatible apps (it's not official but I already see more with the Italian modder community) but above all the new Qualcomm Snapdragon Wear 4 processor, 2500 GHz quadcora.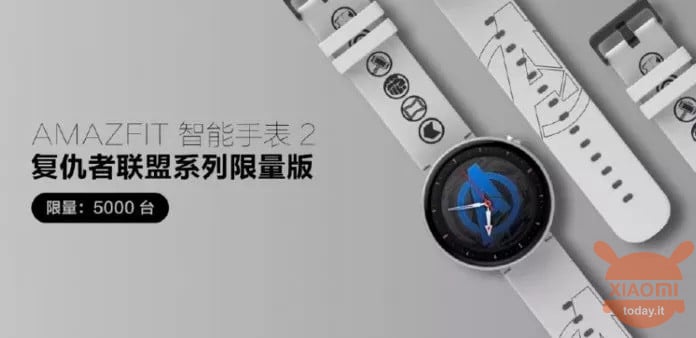 As mentioned a few lines ago, however, the news do not only concern design and hardware but also connectivity as we find support for eSIM, 4G VoLTE, GPS and NFC for contactless payments, while particular attention was paid to health, inserting the Huangshan No.1 proprietary chipset that will allow the ECG control (specific variant while the standard variant will be devoid of this function). Recall that for Huami the inclusion of the ECG on the AmazFit Nexo is not an absolute novelty and will refresh your memory with the Full review of the AmazFit Helath Band, but the proprietary Huangshan No.1 chipset allows a constant and accurate monitoring of the heart rate with a real-time screening to highlight possible arrhythmias and arterial fibrillations.
AmazFit Nexo is official: eSIM support and new ECG processor
Moreover on AmazFit Nexo the GPS is also improved while at the level of sports monitoring we find 10 well different modes such as: running, walking, indoor running, indoor and outdoor biking, climbing, horse riding, football, running and rope jumping.

3 are the variants of the new AmazFit Nexo smartwatch, ie the basic model without an ECG sensor that will cost 999 yuan, equal to around 130 euros, while the second variant, a limited edition with an Avengers theme, will cost 1499 yuan , equal to approximately 190 euros. The Avengers-themed caterpillar will be limited to 5000 units and at the specification level it does not differ at all from the basic AmazFit Nexo model. Infi and the most awaited model is undoubtedly the one equipped with the new ECG chip Huangshan No.1, which will arrive on the market in July at a price of 1299 yuan, about 170 euros at current exchange rates. Probably, given the eSIM support, it is likely that AmazFit Nexo never arrives in Italy (officially).