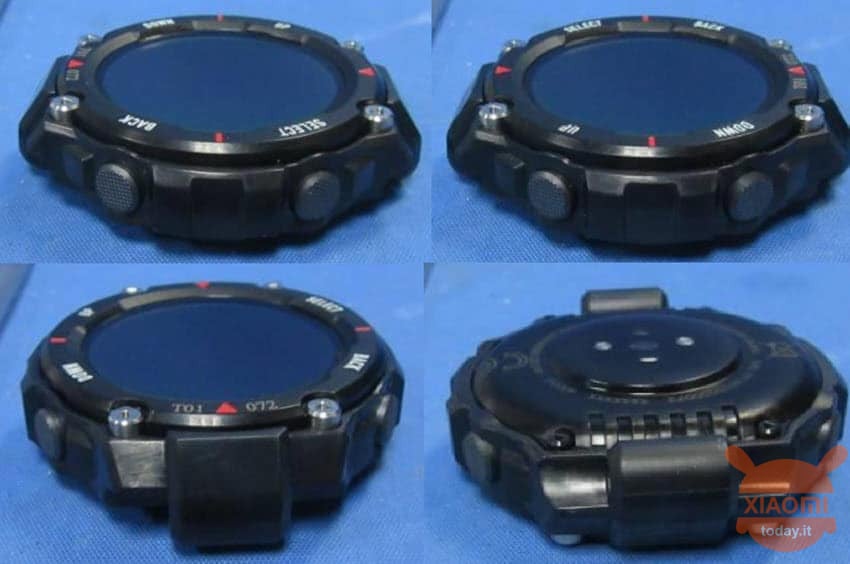 Immediately after the Christmas holidays, a teaser appeared online, published by Huami, announcing the launch of a new smartwatch from the AmazFit series and which was to have the name of T-Rex. Many dared to assume that the future AmazFit T-Rex would have had a rugged connotation, but probably we would have had to wait until January 1, 2020 to see the design and characteristics of the new Huami wearable, as it will be presented at CES 2020 in Las Vegas.
In the last year Huami has distinguished itself for a great growth on a global level by recording sales records and climbing rankings of preferences on the wearable product line, therefore the time has come for the company to also offer more niche products, such as the new AmazFit T-Rex.
AmazFit T-Rex: here are the first images of Huami's rugged smartwatch
Those who dared to define a rugged smartwatch the new Huami product guessed, at least judging by the first images leaked online that show a well-armored and resistant to bumps and scratches, destined to resist practically any situation, no matter how extreme you can be.
As we can see in the pictures, we are shown a smart watch with a design very similar to the classic Casio G-Shock. The azodition of the materials for the strap is also quite clear, a silicone rubber capable of resisting shocks, rain, mud and extreme situations such as those we might encounter when going on a hike in the mountains. A strap that does not seem to be interchangeable with straps on the market. The company will probably also have spare parts to buy separately.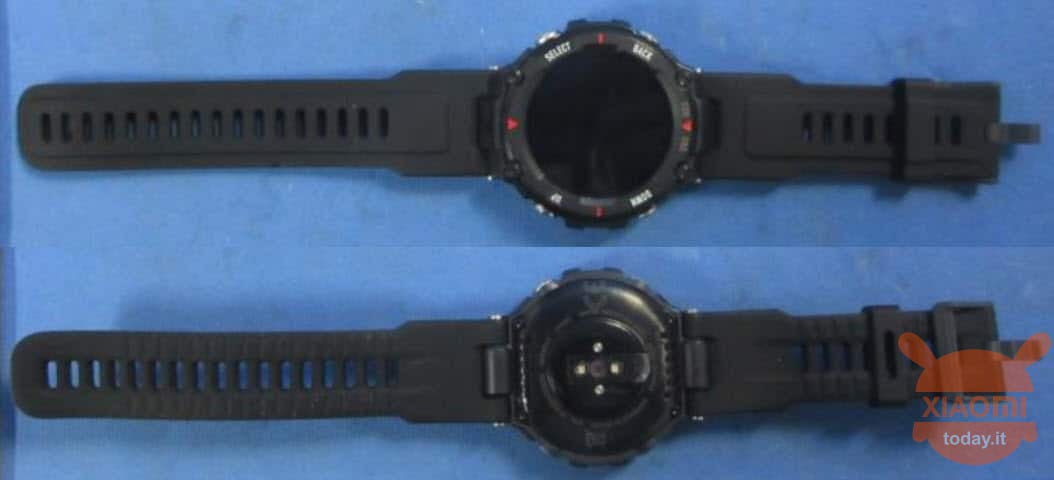 Furthermore, according to the leaked images of the new AmazFit T-Rex, we can also understand that the watch will be destined for the European market, as the CE symbol is present. At the hardware level we will have a Bluetooth 5.0 BLE, a 390 mAh battery and a certification of resistance to diving up to 5 ATM. A smartwatch that will undoubtedly conquer (and monitor) the hearts of extreme sports lovers.