 Whenever AmazFit pulls out one of its products, the tech people thrill for it. Too often, however, we find ourselves with a device that does not "converse" in our language, so the most geeks strive with alternative solutions. Recently, however, the globalization of the Chinese company has meant that this firmware releases that bring the Italian language in a short time.
This is the case of the recent AmazFit Verge Lite, which convinced everyone for its dimensions and technical specifications, net of some shortcomings compared to the older brother Verge, however satisfying most of the sporting needs of users. But as mentioned above, the new update released in the past few hours for AmazFit Verge Lite, in addition to some fixes, finally has the Italian language for this device.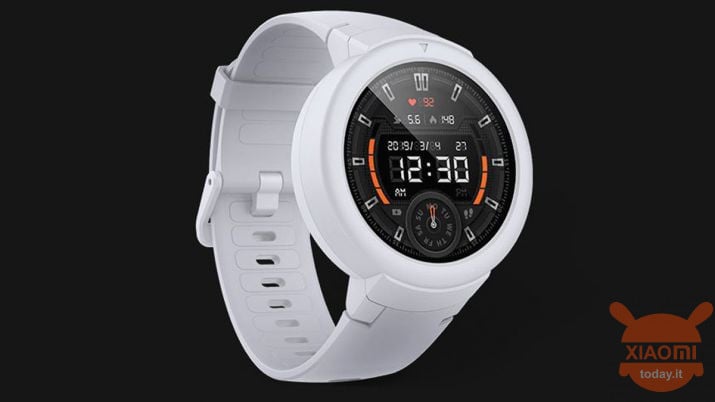 Amazfit Verge Lite: a new update introduces the Italian language
In particular, it is the firmware version 1.3.4.06 to introduce the Italian language into the system. A complete translation even if there are small smudges that may be corrected with a future update. For example the term STEPS has been inserted as STEPS. For the rest, no new features have been added but AmazFit Italia has reserved a beautiful surprise for all those who want to approach this product, from now in Italian.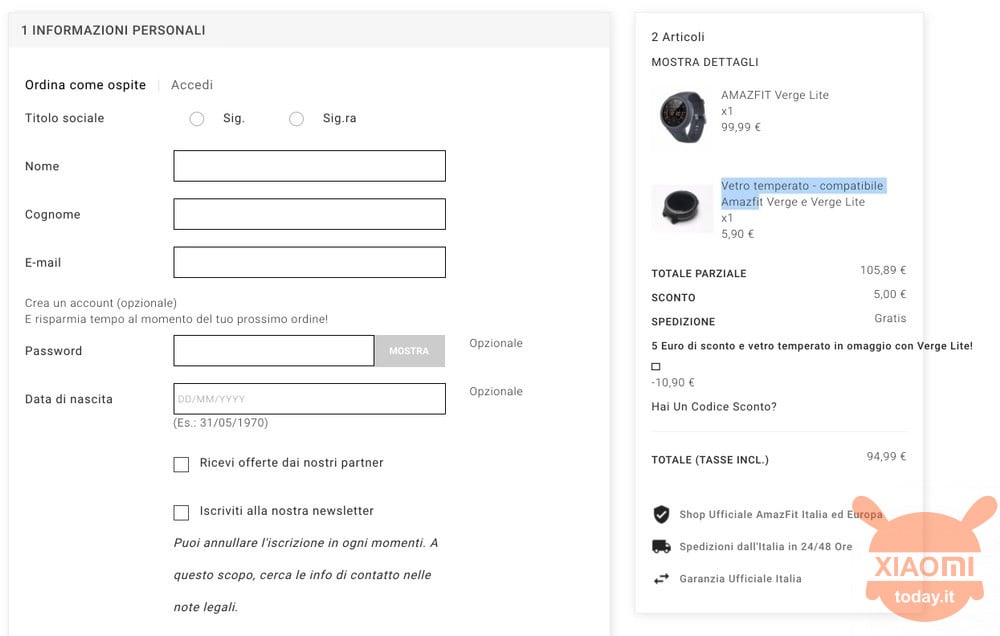 It is in fact possible to take advantage of a discount code to be used when purchasing on the official store. A discount that will lower the current price of 99 euros to 94,99 euros, to which is added a protective glass film worth 5,90 euros, compatible with both Verge Lite and Verge. On balance, the discount is equal to € 10,90: I would say a good opportunity not to be missed, in view of Christmas just around the corner.
AMAZON VERGE LITE
AMAZFIT Verge Lite, the IP68 GPS watch with AMOLED display and polycarbonate and fiberglass shell that allows up to 20 days of pure fun on a single charge!
99
Among the features of Amazfit Verge Lite we remember the presence of a 1,3-inch round display of AMOLED matrix with a resolution of 360 x 360 pixels, the possibility of measuring the heart rate, IP68 certification as well as the excellent autonomy that settles on 20 days.
Amazfit Verge Lite Offers
Official Amazfit Store Italy
-17%
Sale
Itaria Priority Line Shipping (10 / 15gg, No Customs) ✈️
Price updated on: 26 November 2020 17:13
Are you interested in OFFERS? Follow our TELEGRAM Channel! Many discount codes, offers, some exclusive of the group, on phones, tablet gadgets and technology.