We haven't talked about wearbale for a while, but today we have news about some of the latest wearable gadgets proposed by Huami in Italy, namely the AmazFit Verge. Many have complained after the purchase made in an official manner, that in the Italian version of the Chinese wearable, some functions that made it extremely interesting compared to the various competitors, such as the NFC, are absent.
Unfortunately, we still have no positive development on this, but a huge step seems to come from the support of the Amazon Alexa voice assistant. Oh yes, because after receiving a skill dedicated to the Mi Home application, the support from AmazFit Verge to Alexa now seems to be official and definite. Unfortunately it must be said that at the moment the feature is only available in the USA but probably, given the wide coverage on a global scale of the device, it is not certain that it will soon be given to the rest of the international users. Or perhaps we should hope that our dear Italian developer friends will allow us to integrate support for Amazon Alexa into some dedicated ROM.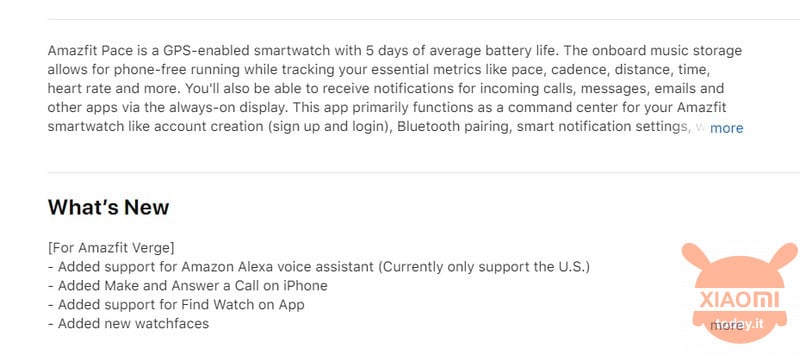 AmazFit Verge receives support for Alexa (US only) and WatchFaces in APK
And since we are talking about modding we just have to tell you about the possibility of using WatchFaces in APK format also on the AmazFit Verge, in order to personalize and make your trusty smart watch unique. Until now it was possible to change skins to our AmazFit Verge only by importing WatchFaces in .wfz format, which were actually available on the net in limited numbers, but thanks to the GreatFit application port we can now customize our smartwatch almost endlessly.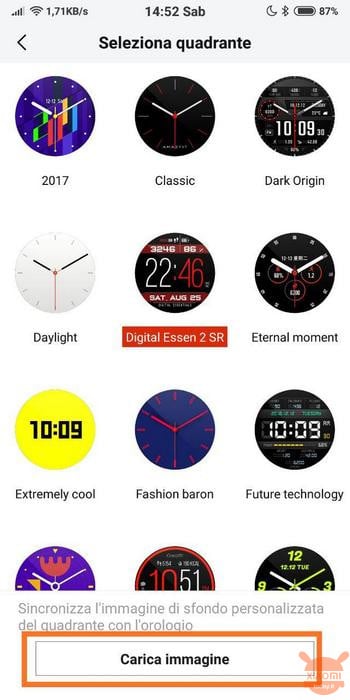 The GreatFit application, besides being a WatchFaces container, is at the same time a real customizable launcher. Until now the app was only available for the Pace and Stratos models but the developer renzettis performed a fully functional porting even for our beloved Verge. In addition, a special moddata version of the wearable native management app is also available, which allows WatchFaces to be sent directly to the device without going through the PC and customizing the watch's backgrounds with customized images. For more details I suggest you take a look at the VergeIT telegram group.
Are you interested in OFFERS? Follow our TELEGRAM Channel! Many discount codes, offers, some exclusive of the group, on phones, tablet gadgets and technology.