The 5G signal antennas have also been lit in Italy and are already talking about them, and I am not referring to the fact that they have unleashed the esteemed colleague Andrea Galeazzi around the city, searching for the signal as a diviner to perform the various speed test, but to the various application fields that this new technology brings with it, starting from the medicine up to the point of precisely entering into the field of our beloved smartphones.
If you have followed the videos of the national Gale (and who does not) you will have certainly realized that currently the best performing smartphone with the 5G seems to be Xiaomi's Mi Mix 3 5G. From the birth of the Redmi spin-off, however Xiaomi's devices seem to have acquired the label of "luxury phone" (forgive me the exaggeration) compared to the most popular prices that Redmi is able to offer. But without going out of the topic, you will be happy to know that Lu Weibing (President of the Redmi company) announced that Redmi will also have its first 5G smartphone.

Redmi will also have his 5G smartphone
Unfortunately, no further details on the release times were revealed, nor even the device to embrace the new communication technology, but probably the Redmi K20 Pro will be the chosen one, since it is the only smartphone of the company to be equipped with of the Qualcomm Snapdragon 855 processor, but surprises could not be missing, considering that also the new generation processors from the MediaTek company will support 5G networks.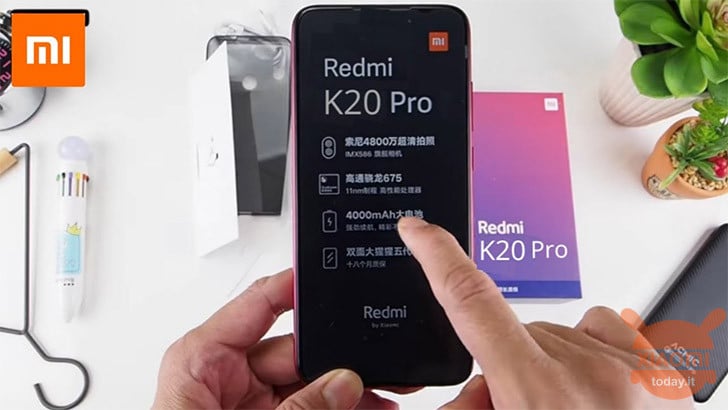 In terms of sales price, Lu Weibing said that the future 5G smartphone will be available around 2000 yuan (around 255 euros at current exchange rates). If you want to test the potential of 5G connectivity you can try looking at the offers on the list from Vodafone and Tim that offer the Xiaomi Mi Mix 3 5G. And what do you think? Will you be among the first to run behind the signal or wait until the technology is more mature?
Are you interested in OFFERS? Follow our TELEGRAM Channel! Many discount codes, offers, some exclusive of the group, on phones, tablet gadgets and technology.