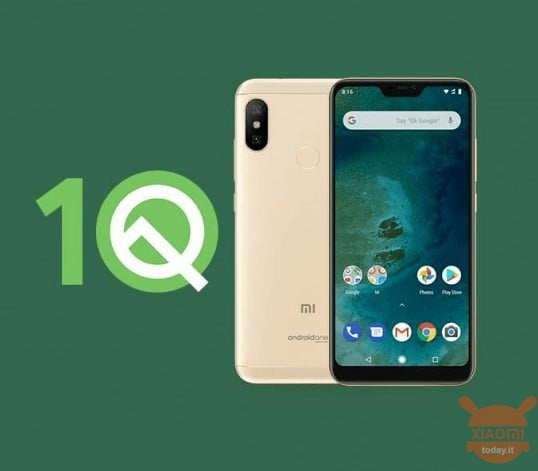 In recent days there has been some problem with the release of the update ad Android 10 for the Mi A series, series that paradoxically should be the first to receive it given the nativity of Android One. Unfortunately this was not the case for the Xiaomi Mi A3, who also saw one get up petition for receiving the update package. Otherwise it went for it Xiaomi Mi A2 that he received Android 10 ALMOST trouble-free after a few days on the other smartphone. There are also news for the less powerful versions of these smartphones: in particular we know that Android 10 is also about to arrive Xiaomi Mi A2 Lite. The tells us the official support by Xiaomi.
Android 10 for Xiaomi Mi A2 Lite is in development: word of official support
In a thread posted on I Global Community two days ago, a user shared his experience with Xiaomi's technical service. The user asked the support in question if and when Xiaomi Mi A2 Lite will definitively receive the update for Android 10 and although he has not received a specific date, he has been told that is in development

.

So good news for owners of Xiaomi Mi A2 Lite, which could be seen updating on the device in a short time, times that expect to be a few weeks. As the technical service says (photo 1) please give time to the development team "a few more weeks"To develop the update of the device in question. Unfortunately this technical service and the software wing are not in close contact and therefore the first reveals that it is not possible to give with certainty a release date.

We are really sorry about how it is going Android major release for this Xiaomi series. Unfortunately and fortunately it does not depend only on the brand team, but we expected a decidedly faster rollout. We will see in the future.
Are you interested in OFFERS? Follow our TELEGRAM Channel! Many discount codes, offers, some exclusive of the group, on phones, tablet gadgets and technology.