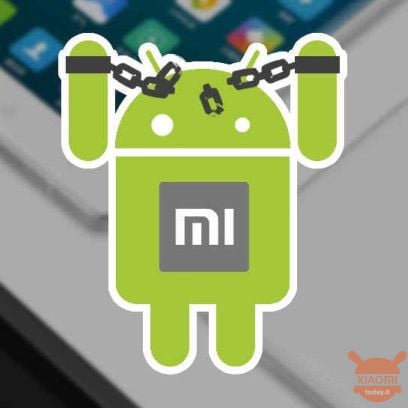 The tenth release of the Android operating system has just been released and Redmi has beaten everyone on time with regards to its release on its devices, allowing the installation of the update on the device. Redmi K20 Pro, which received the update simultaneously with the smartphones of Google, the Pixels. For now this is the only device that can take advantage of the functions of Android 10 via STABLE, but the team of XDA let us know that you can install one Custom ROMs of the same operating system for POCOPHONE, Xiaomi Mi 6, Mi 8 and Redmi Note 5 devices. Let's see how continuing the article, but first we want to emphasize that these ROMs are custom and are not absolutely official and stable.
10 Android ROM for POCOPHONE, Xiaomi Mi 6, Mi 8 and Redmi Note 5
POCOPHONE F1, the first device of the sub-brand of Xiaomi based in India and the first to have received the title of "flagship killer", Receives the Android 10 ROM by granting of Potato Open Sauce Project. The ROM is not stable, since there seem to be some problems with the fingerprint scanner which does not work for several users. POSP's own features are also missing, but that's okay as we are still at the beginning and these features will be integrated over time.

POSP based on Android 10 for POCOPHONE F1

The same type of custom ROM is ready for the Redmi Note 5 / Redmi 5 Plus. This ROM is marked as build alpha, so the XDA staff only recommends to expert users

to try it. There are problems here too with the fingerprint scanner based on Goodix bugs of different types.

POSP based on Android 10 for Redmi Note 5 and Redmi 5 Plus

As regards the Xiaomi Mi 6 instead, the ROM is managed by LineageOS 17. Unlike the builds listed above, it has no problems with the fingerprint reader but only some small defects regarding the bluetooth. Considering that it's built on an OS that came out almost less than a week ago, the staff did a great job.

For Xiaomi Mi 8finally, there is one Pixel3 ROM based on the latest release of the green robot. This customization is not without bugs and also presents itself some problems concerning the fingerprint scanner and Google Camera. But if you have a Xiaomi of the latest generation like Mi 9 or those that came after him, you won't even need to download the GCam.
Are you interested in OFFERS? Follow our TELEGRAM Channel! Many discount codes, offers, some exclusive of the group, on phones, tablet gadgets and technology.