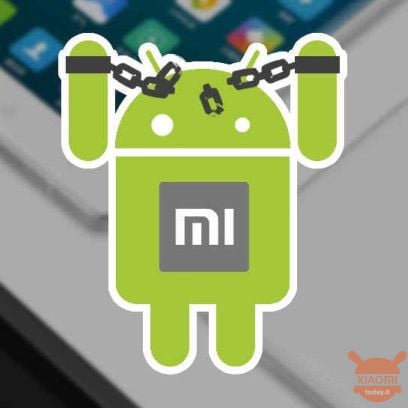 The arrival of Android 10 on devices marked by the green robot is one of the things we look forward to most, taking nothing away from the coming of I Mix 4 aka Mix Alpha which will arrive in precisely one week, together with MIUI 11. Among other things, in this period there would seem to be several changes regarding him and therefore stay tuned to learn more. But there are unfortunately very dated devices that cannot definitively use the update to the tenth Android release ... but nothing is lost! Why the developers of ROM custom they set up just for these devices, let's talk about the Mi 3 and the Mi 4, a custom ROM based precisely on this release. Similarly, support was also released for Redmi Note 7. Also in this case we warn you that it is not a question of official and stable ROMs, so it is clear that they are present flaws and bugs. Second news is the "package delivery" for the devices I 9T / Pro and specular of the sub-brand Redmi K20 / Pro which brings support for Netflix in HDR10.
10 Android ROMs for Xiaomi Mi 3, Mi 4 and Redmi Note 7 while Mi 9T / Pro (Redmi K20 / Pro) receive support for Netflix HDR10
As always, to inform us of these news regarding the Customized ROMs is always the staff of XDA that this time we sincerely thank, as the first two devices mentioned in the title, Xiaomi Mi 3 and Mi 4, they would not have received the Android release due to advanced age. Released respectively in September 2013 and in August 2014, from today it is possible to install this ROM but you need to pay attention because the NFC does not work on the first of the two

. For the rest, it all seems to work for the best.


AOSP based on Android 10 for Xiaomi Mi 3, Xiaomi Mi 4, and Xiaomi Mi 4 LTE

As regards the Redmi Note 7 alias lavender, first smartphone at home Redmi just detached from Xiaomi, received its first build thanks to LineageOS 17. for the moment the known bugs are those related to Wi-Fi display, Therefore, daSince this is a primordial version, we expect there to be some bugs not yet reported. If you are interested in proceeding, make a backup first and while you are there tell us about the flaws that you find so that you can publish them and make a complete service to the Xiaomist community.

To finish with a flourish we also inform you that the devices

Mi 9T, Mi 9T Pro

and specular of the house

Redmi, K20 and K20 Pro

have received support for viewing videos on the streaming platform

Netflix in HDR10

. For the uninitiated HDR10 uses

static metadata, which means that the brightness limits are set at the beginning of a film and do not change for the duration of the film itself. In very poor words: so much pleasure on your smartphone.
Are you interested in OFFERS? Follow our TELEGRAM Channel! Many discount codes, offers, some exclusive of the group, on phones, tablet gadgets and technology.