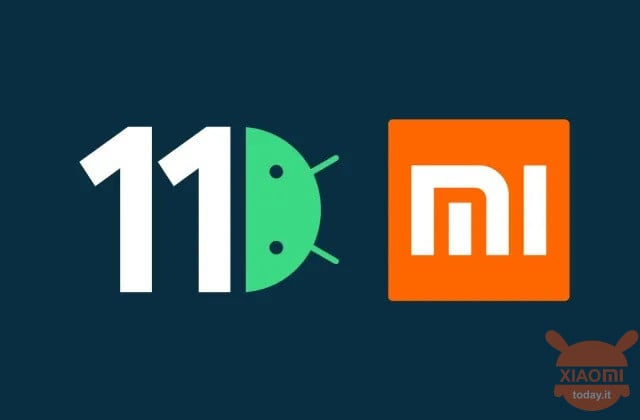 Users loyal to the brand are getting very hot for the release of MIUI 12 for their devices. Update promised for the end of July and then postponed to August but who knows for which phones and above all with which features, given that the lucky devices that have already been able to appreciate the new Xiaomi interface, do not enjoy the same functions at the software level.
Android 11 coming for Xiaomi! Here are the supported devices
Having said that there is another hot topic that is dear to all fans of the Asian brand, but also of the other brands to be honest, or the release of a major update of Android, now in version 11. Well, maybe not you know that Xiaomi for some devices has recently launched the development and related test for the version of Android 11 MIUI 12 interface.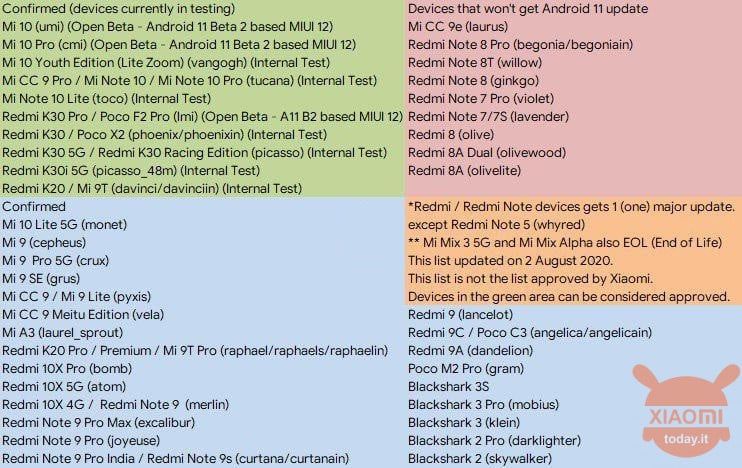 It should be emphasized that in reality, in my opinion, this major update is more content than anything else, considering that MIUI is so profound as customization that it does not reveal anything of the operating system on which it runs, so that often some stock functions do not they seem to be present. So it is not known what the Android 11 functions will be added to MIUI 12, because the current tests are of the Closed type and the testers do not seem to have missed anything.
Android 11 will be released by Google in a stable version in September and in the vicinity of this perverse Xiaomi should also begin to release the firmware for its devices, thus taking advantage of the public interest on this issue, becoming the company that offers the update faster for most of their smartphones, immediately after the official release of Android 11.
In any case, the list seems well fed, but as expected some glories such as Redmi Note 5 to name one, are not even mentioned. And the sad thing is that only 2 years have passed since the launch and for this reason the community is mobilizing for the company to consider launching fewer devices during the year (sometimes we have over 3 for the same model) and focus on software support. And what do you think of it?
Xiaomi Mi 10 Lite Global 6 / 64Gb from EU warehouse
🇪🇺FREE Fast Shipping from Spain (NO customs) ✈
Are you interested in OFFERS? Follow our TELEGRAM Channel! Many discount codes, offers, some exclusive of the group, on phones, tablet gadgets and technology.