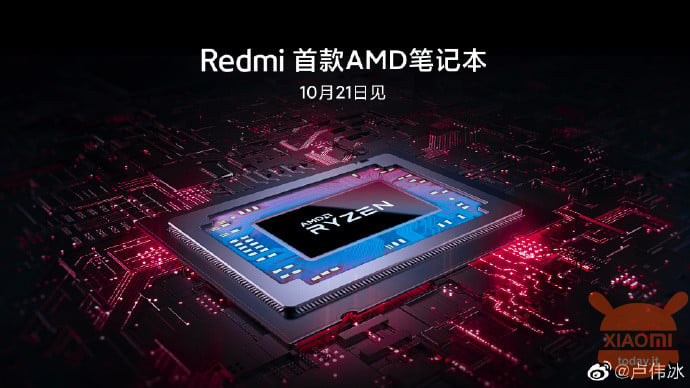 A particular interest from Redmi, as well as obviously for smartphones, there is for laptops. We have seen how this year it has presented its first machines that have been very successful thanks to the excellent quality-price ratio and to a varied equipment that ranges from the processor i3 to i7. The company relied on the processor Intel, world leader in this field, giving users a superior quality product. However, the story changes for the PC of the Xiaomi sub-brand as today, at the same launch conference as of redmi 8, the first was announced RedmiBook 14 AMD Ryze instead of Intel. We doubt that only one model will be produced because previously they were more than one those placed on the market.
New 14 RedmiBook with AMD processor announced instead of Intel
In the same way as Qualcomm and MediaTek, the PC processor market is also divided: on the one hand we find Intel, which offers one superior quality at a obviously higher price; on the other we have AMD which produces processors of very good workmanship but at a lower price. However, the situation has begun to change since the latter company came out with the new product AMD Ryzen, placing itself almost at the same level as the counterpart. Similarly to the bitter enemy, even the Ryze is presented in different qualities and this is why the next RedmiBook could be produced with different configurations.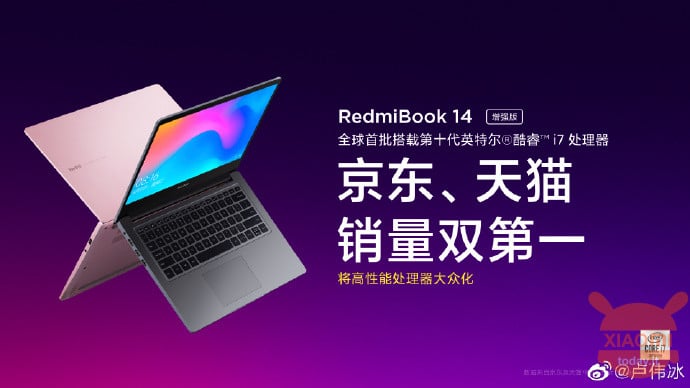 As we said today, these new PCs have been announced that will go on sale, starting from China, the 21 October, in a week practically. From the technical point of view these new ones RedmiBook 14

will be equipped by one AMD Ryzen CPU area of 3000 series, or the last series produced by the company: the most quoted configurations at the moment are Ryzen 3500U or 3700U, both with 4 colors, 8 threads and with a frequency that can arrive up to 3.7GHz. As for the GPU instead the machine could have one Radeon Vega 8 Graphics. To make the quality that will be mounted under the body of the new Redmi PCs clearer, these CPUs are the same ones Microsoft has adopted for the new 3 Laptop Surface released a few days ago.

In short, Redmi has decided, even with laptops, to reduce costs as usual but maintaining an excellent quality since it's pointing up latest generation processors which promise performance almost on par with Intel. Obviously these they are not professional gaming machines, you know, but maybe the more geeks could have fun overclocking these RedmiBook 14 AMD Ryzen given that Intel tend to be a little more difficult to handle.

-23%

Coupon
EU FREE EU Priority Line Shipping (7 / 15gg Delivery, NO Customs✈)
Ask us about international distributors
Are you interested in OFFERS? Follow our TELEGRAM Channel! Many discount codes, offers, some exclusive of the group, on phones, tablet gadgets and technology.