At the beginning of the month we dealt with the extension of the Matter protocol on Aqara devices. However, not everyone knows that Xiaomi's Chinese shoulder company does not only produce switches, lights and automated curtains. In the brand's large portfolio there are also products dedicated to our four-legged friends. Today we see Aqara Smart Pet Feeder C1, which we talked about a long time ago and which debuted on the global market today.
Aqara Smart Pet Feeder C1 is the name of the fully automated feeder for our four-legged friends (dogs and cats).
The Aqara, which produces all kinds of smart devices for the smart home, introduced the Smart Pet Feeder C1 electronic feeder. Suitable for both dog and cat owners, it ensures that our pet's bowl is never empty. Aqara Smart Pet Feeder C1 differs from most automatic feeders in terms of possibility of integrating it into a smart home system. True, this will require a special hub, purchased separately for $ 30, but also for communication with other smart devices.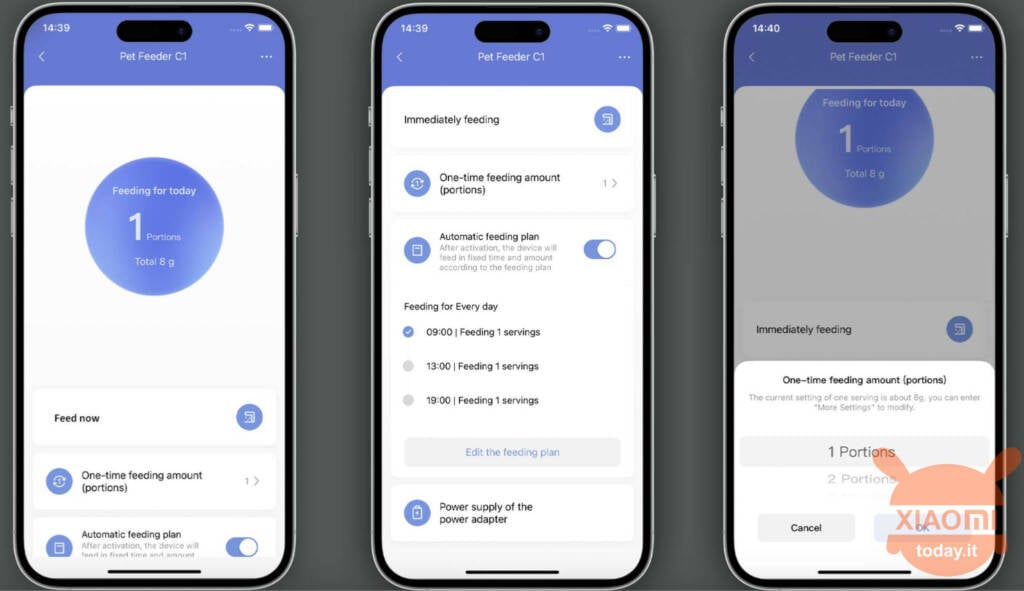 The possibilities of the power supply are very wide. For example, it supports voice control via The Amazon Alexa, Google Assistant e Crab. Furthermore, it is possible to set the automatic delivery of food at set times or when the animal approaches the bowl. In this case, a motion sensor is used and, via the built-in camera, it is possible check if the animal is eating. In addition, the Aqara vibration sensor can be installed under the bowl, so that the pet can to knock to the bowl itself e procure il food. The built-in microphone and speaker allow you to communicate with your pet remotely or record a message to call it to eat.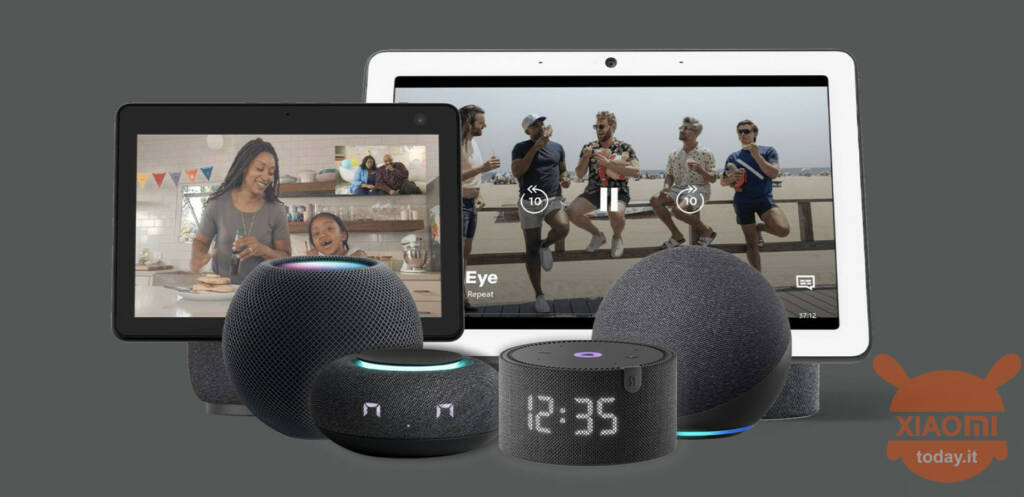 Very interesting and useful thing - it is compatible with IFTTT and the Matter smart home standard. This means that the device can be controlled via applications from other companies such as Apple, Google or Samsung, creating different automation scenarios. The power supply of the Aqara smart feeder works both from mains electricity and from a D-type battery. Through application proprietress, we can track how much our pet eats.
As mentioned, the smart feeder debuted in the Global market today and is priced at $ 99,99. For the moment it has not yet arrived in the Eurozone, but it will not fail to do so in the near future.
Aqara Mini Wireless Button
9 December 2022 1: 55

Amazon.it
Price updated on: 9 December 2022 1:55