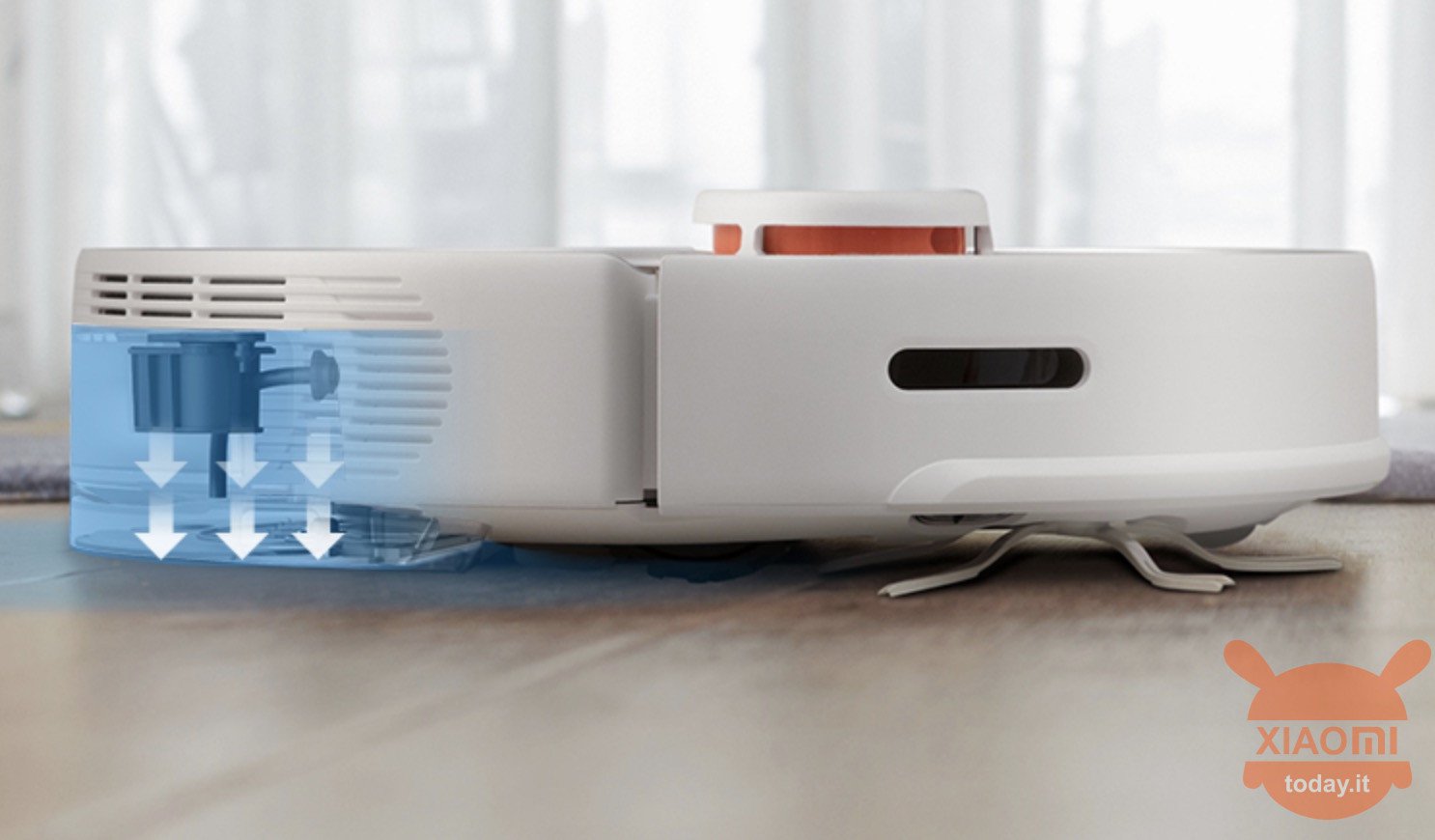 Roborock has accustomed us to products with innovative features and excellent value for money since the first models which have been followed by constant evolution up toarrival of the S5 Max which, despite the name (S6 has already been on the market for a while), marks a turning point from a washing point of view of the floors.
€289 €600
GOOD BANG
🇪🇺Fast Shipping INCLUDED from Europe (No Customs)
€259 €600
EDWAYBUY
🇪🇺Fast Shipping INCLUDED from Europe (No Customs)
The Roborock S6, that we reviewed this summer, highlighted many small improvements from the suction point of view but little progress as a "scrubber" adding only the regulation of the water flow. In the Roborock S5 Max, presented in September atIFA 2019 of Berlin, we find instead an obvious upgrade from this point of view.
While basically maintaining the same dimensions, the s5 Max incorporates a new tank from 290ml, almost twice as much as the other models (s5 and s6) which were able to store only 140ml of water. About 120 minutes of washing at one constant pressure of 300g regardless of the water level.
even the new software adds new features dedicated to washing. It is in fact possible in the "no-mop rooms" and "no-mop areas" or areas and rooms where it is not necessary to pass the cloth and suction is sufficient (eg a carpet). These "virtual walls" are automatically ignored when the mop module is not inserted.
It's possible adjust the intensity of the water flow on three levels directly from the app. The flow also stops on arrival on the base.
On the S5 Max paper, a market segment has been carved out and is positioned between the two S5 and S6 models, albeit with a clear propensity to washing, which is even better than the latter. We look forward to trying it for a real comparison.
All offers
€259 €600
EDWAYBUY
🇪🇺Fast Shipping INCLUDED from Europe (No Customs)
€328 €600
GOOD BANG
🇪🇺Fast Shipping INCLUDED from Europe (No Customs)
Roborock S5 Max vacuum cleaner washes floors
🇪🇺Fast Shipping INCLUDED from Europe (No Customs)
S5 Max - S6 - S5 specifications comparison
| | Roborock S5 Max | Roborock S6 | Roborock S5 |
| --- | --- | --- | --- |
| Power (Pa) | 2000 | 2000 | 2000 |
| Cpu | Unknown | ARM Allwinner R16 Quad-Core | Unknown |
| Autonomy (min) | 180 | 150 | 150 |
| Battery (mAh) 58 | Li-ion 5,200 | Li-ion 5,200 | Li-ion 5,200 |
| Power (Watts) | 58 | 58 | 58 |
| Noise (dB) | 60-66 | 45-60 (50% less than S5) | 54-67 |
| Powder tank (ml) | 460 | 480 | 480 |
| Water tank (ml) | 290 | 140 | 140 |
| Alexa / Google support | Si | Si | Si |
| Washing function | Si | Si | Si |
| Water regulation | Yes (via app) | Yes (on the tank) | No |
| Cloth | Microfiber | Microfiber + Disposable | Microfiber |
| Central brush | Yes (removable for maintenance) | Yes (removable for maintenance) | Yes (monoblock) |
| Side brush | Silicone | Silicone | bristles |
| Infrared sensors | Si | Si | Si |
| Cleaning algorithm | Yes (LDS + SLAM, Improved, ~ 20% faster cleaning) | Yes (LDS + SLAM, Improved, ~ 20% faster cleaning) | Yes (LDS + SLAM) |
| Carpet recognition | Si | Si | Si |
| Room recognition | Si | Si | No |
| Room suction planning | Si | Si | No |
| Room washing planning | Si | No | No |
| Multi-floor support | Up to 3 saved maps | Up to 3 saved maps | No |
| Automatic refill and recovery of cleaning | Yes (AI algorithm) | Si | Si |
| Map management | Zone cleaning, virtual suction walls, virtual washing walls, prohibited areas | Zone cleaning, virtual suction walls, prohibited areas | Zone cleaning, virtual suction walls, prohibited areas |
| Number of sensors | 14 | 14 | 13 |
| App | Roborock (iOS, Android) Mi Home (iOS, Android), Roborock (iOS, Android) Mi Home (iOS, Android) | Mi Home (iOS, Android), Roborock (iOS, Android) | Mi Home (iOS, Android) |
| filters | E11-grade washable HEPA | E11-grade washable HEPA | E11-grade washable HEPA |
| Barrier limits (cm) | 2 | 2 | 2 |
| Weight (kg) | 3.5 | 3.5 | 3.5 |
| Thickness (cm) | 9.6 | 9.6 | 9.6 |
| Diameter (cm) | 35 | 35 | 35 |
| Price | €334 | €415 | €339 |