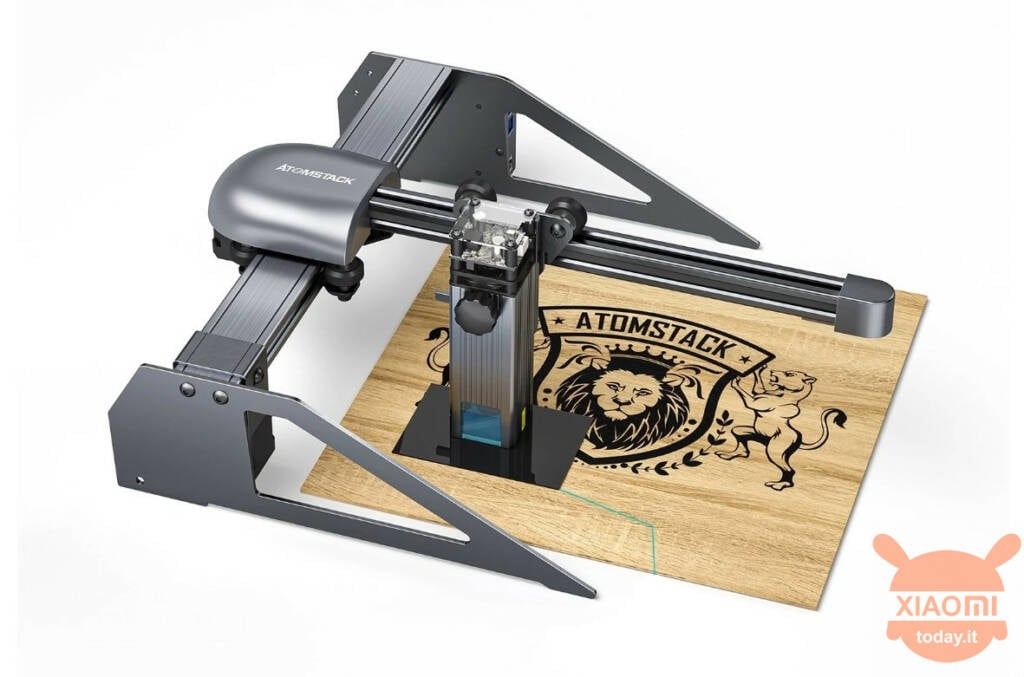 Laser engraving has become a popular hobby in recent years thanks to the commercialization of relatively inexpensive laser engravers. Well, today this passion becomes even less expensive thanks to ATOMSTACK P7, a quality laser engraver that costs only €169.97 with special promotion (shipped from Europe warehouse). Click here to go to the offer.
ATOMSTACK P7 40W is the economical laser engraver, now discounted by 60%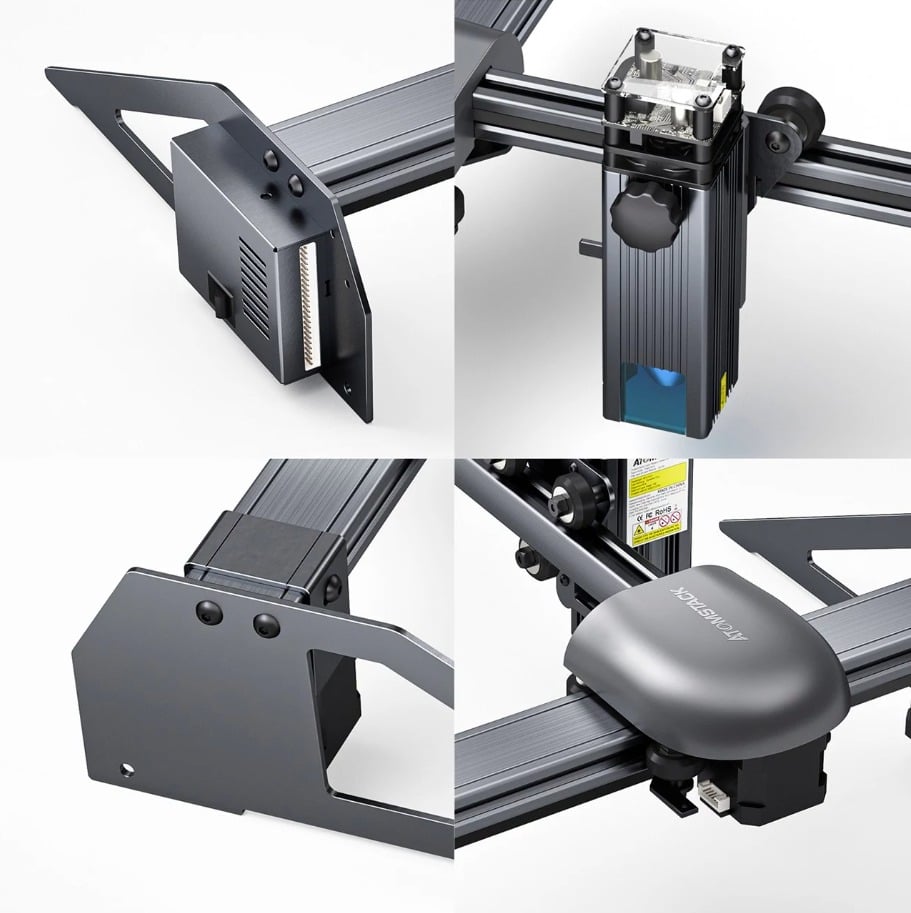 The ATOMSTACK P7 comes with a panoramic glass with a flame retardant filter that can filter out 97% of ultraviolet light, which plays a great role in protecting the eyes. So there will be no need to wear glasses and you can also see the laser engraving clearly.
The engrave has a full anodized aluminum alloy structure design which makes the machine more durable and improves the engraving accuracy. There are also precise markings on the X-axis and Y-axis to facilitate quick length measurement. While the large area engraving range of 200 x 200mm can meet various engraving needs.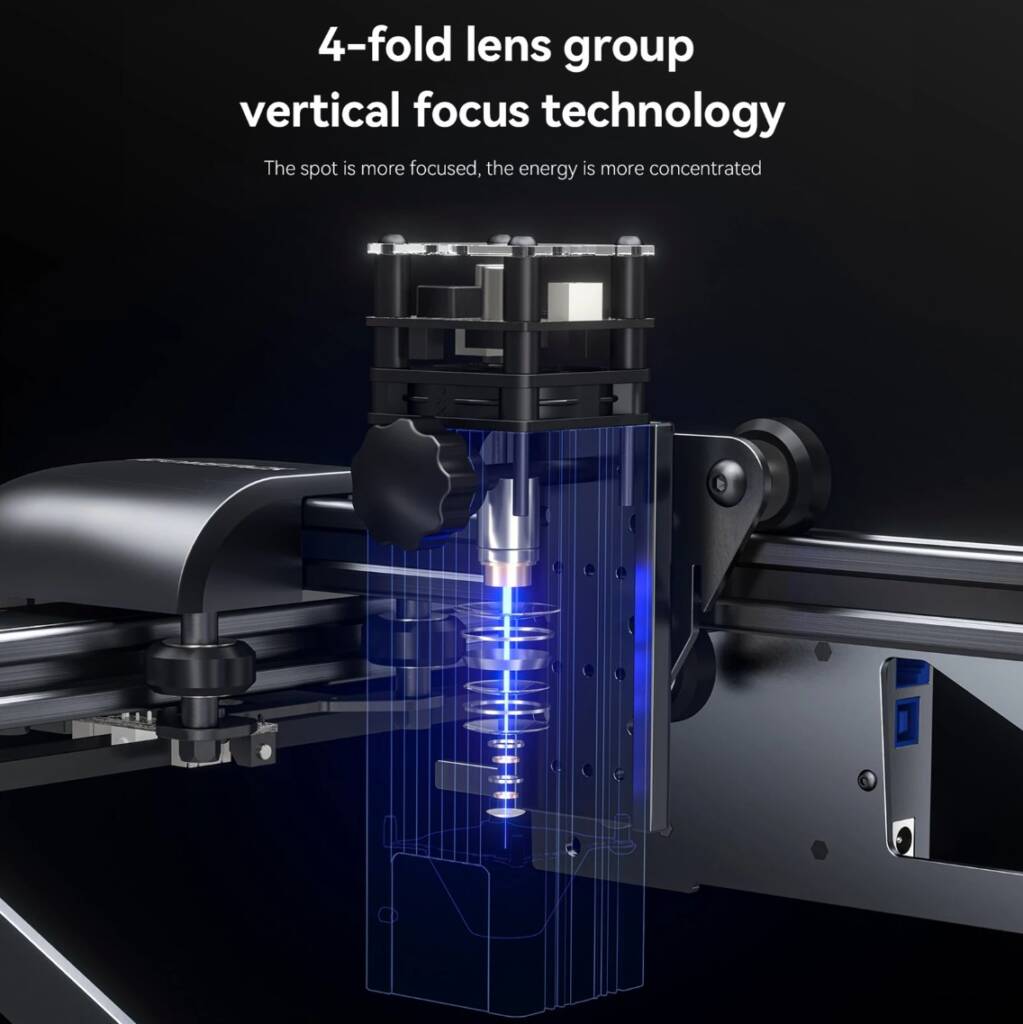 Engraving can be performed without adjusting the focal length thanks to the newly updated compressed spot that increases the energy concentration by 200%; the spot size is only 0,02 mm².
Especially the laser adopts the collimation and focusing technology of the lens group 4 times, the optical power is 4,5 ~ 5,5W. The high density laser can easily cut 10mm thick wooden boards and black acrylic 6-8mm, can directly engrave mirror stainless steel metal and ceramic.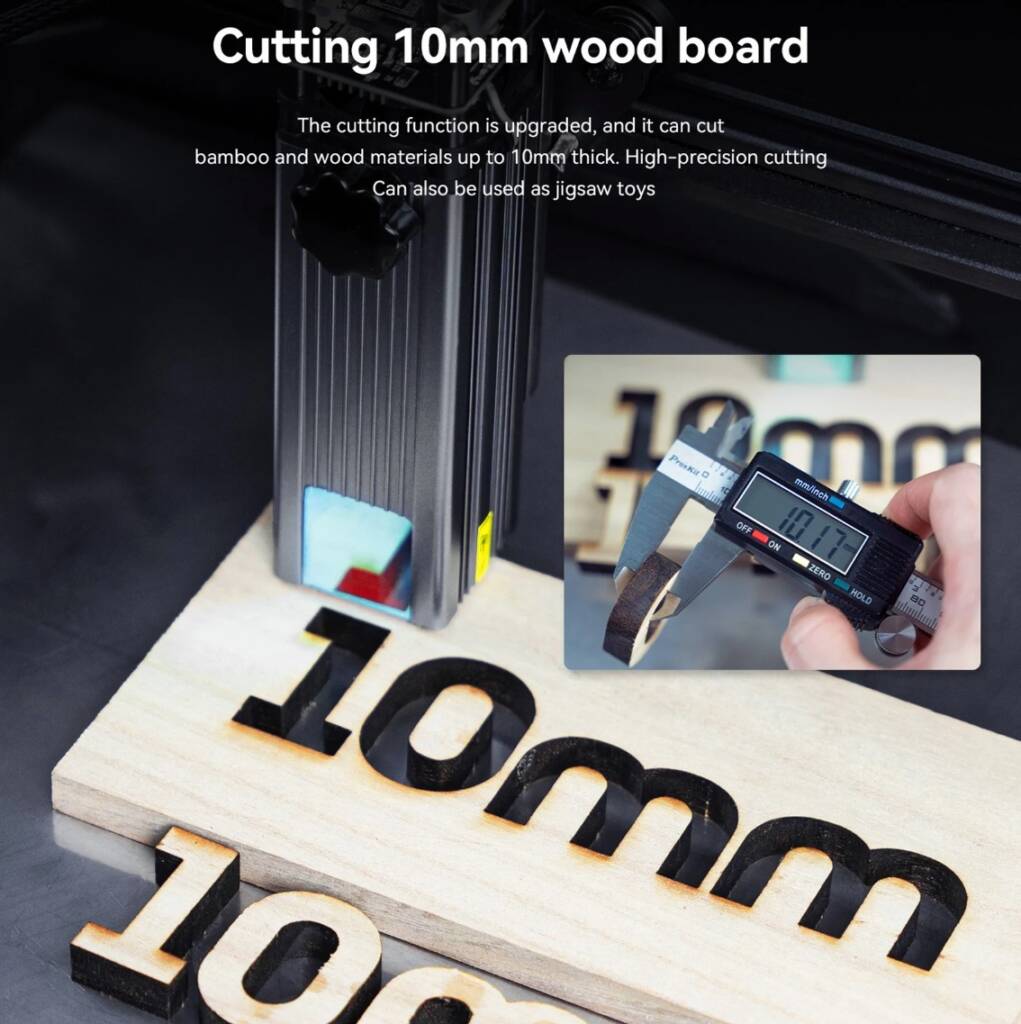 P7 laser engraver is compatible with various mature engraving software, such as LaserGRBL, LightBurn, supports Win XP / Win 7 / Win 8 / XP / Win 10, and also supports MAC (LightBurn) system, supports engraving file format NC, BMP, JPG, PNG, DXF etc.
Finally, the laser engraver is equipped with a horizontal gyroscope that serves to make the device stop working immediately when it is tilted, this obviously to ensure our safety.