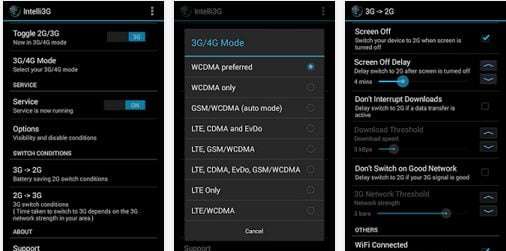 We talked about Xposed modules and their operation several times, but we never wrote a guide that would help you increase battery life for all root and xposed framework devices installed through these modules.

The form we are talking about today is called Intelli3G.
This module works in a really simple way; once downloaded from the Google Play Store, here is the link, you will install it and enable it via the screen of Xposed Framework or WSM Tools.
But what does this form do?
This module, fantastic I would, will allow your terminal to switch between 2G (low power) and 3G networks according to how the smartphone is used.
For example: You can set the module to send the phone to 2G when it is connected to the WIFI network, or to activate the 3G when a particular application is opened or when you simply switch on or unlock the screen.
A really functional and interesting module that will take your devices to last up to night (or almost), of course, always depends on the actual hours of use.
All you have to do is download the app from the Google Play Store and let us know how much you've been able to increase your battery life.
via | [email protected]