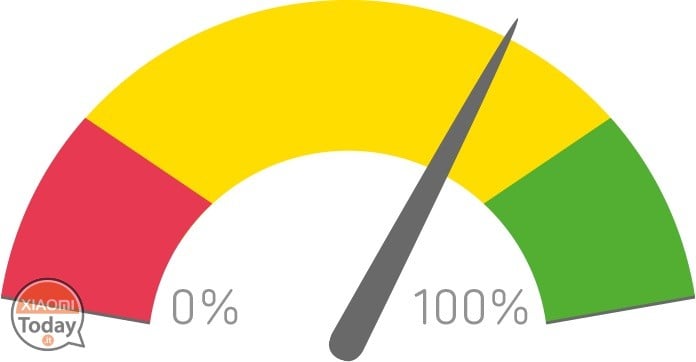 Those who are passionate about technology as I often enjoy reading news not only belong to their passion sphere, for example in my case I do not just read news about Xiaomi but also all that surrounds the smartphone landscape and technology in general.
But as a good lover of the Xiaomi brand I cannot fail to be excited when a new device from the Chinese company peeps out and in the last hours a news about new Xiaomi device named RIVA it seems to have been around the world with so much of benchmark results and appearance in the official database of GeekBench.
We at XiaomiToday.it personally did not give the news finding no foundation and no response from any source more or less reliable as Weibo might be. I then decided to deepen what emerged about the new Xiaomi RIVA model before the traces disappeared as happened long ago for other hypothetical models that would be presented exclusively on various national and international blogs.
I did not confirm or deny official about Xiaomi RIVA but what I discovered is that it is very easy to create a fake news and even a new smartphone model so that the views on your site grow.
Quite jokingly, I am confident that the Xiaomi company has decided to reward my work by specifically creating a template by the XT code name in honor of XiaomiToday with a lot of GeekBench results appearing in the official database you find by clicking on this link.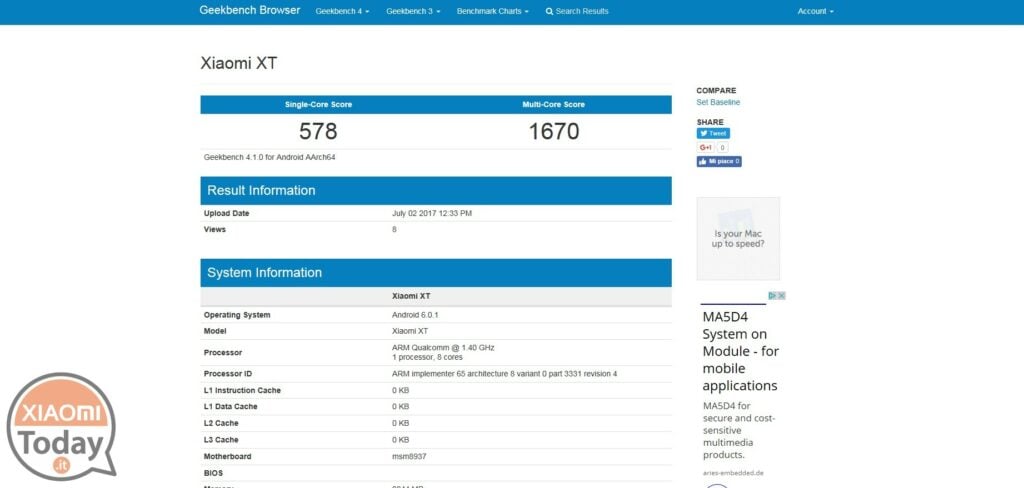 Seriously, unfortunately it is very simple to create fake news with attached tests such as benchmark results which, however, sometimes lie. I will not explain the complete procedure of how to create fake news and fake smartphone models to be fed to benchmark programs, such as the acclaimed GeekBench, instead I will just tell you that it is enough to simply modify a system file that contains all the specifications of our device to change the name of the model, brand and even tweaking the hardware parameters a bit.
That's what I created my fake benchmark test that is now searchable in the GeekBench database. I would like to point out that with this my article reflection you are in no way losing anyone but simply invite you to Do not believe in everything that is being published from various or less acclaimed and accredited blogs.
Ah, if these days you read the news reported by some newspaper that praises the exclusivity for a new Xiaomi device with the code name XT, well know that it is a fake. I invite you to express your opinions and thoughts or perhaps to report some of your personal experience where you experienced a fake news in the comments box below.
A greeting from your Emanuele.
Are you interested in OFFERS? Follow our TELEGRAM Channel! Many discount codes, offers, some exclusive of the group, on phones, tablet gadgets and technology.