The electric bicycle BEZIOR M1 it was a real surprise. Beautiful, safe, fun, it will give you moments of lightheartedness or adventurous trips without spending a capital.
GOGOBEST. com
Bezior M1 Design and Specifications
La electric bicycle BEZIOR M1 weighs 25kg and is made with a aluminum alloy able to withstand a up to 120kg. The dimensions are of 149x22x78cm and equipped with a Shimano exchange to 21 reports with practical Revoshit control that is activated with a simple rotation.
Monta 27,5 ″ tires slightly tessellated than together with the front shock absorbers guarantee a smooth and comfortable ride on rough roads.
I 16cm Zoom disc brakes, both on the rear and on the front, guarantee good braking and in general a lot of safety in all situations although they are mechanical and not hydraulic.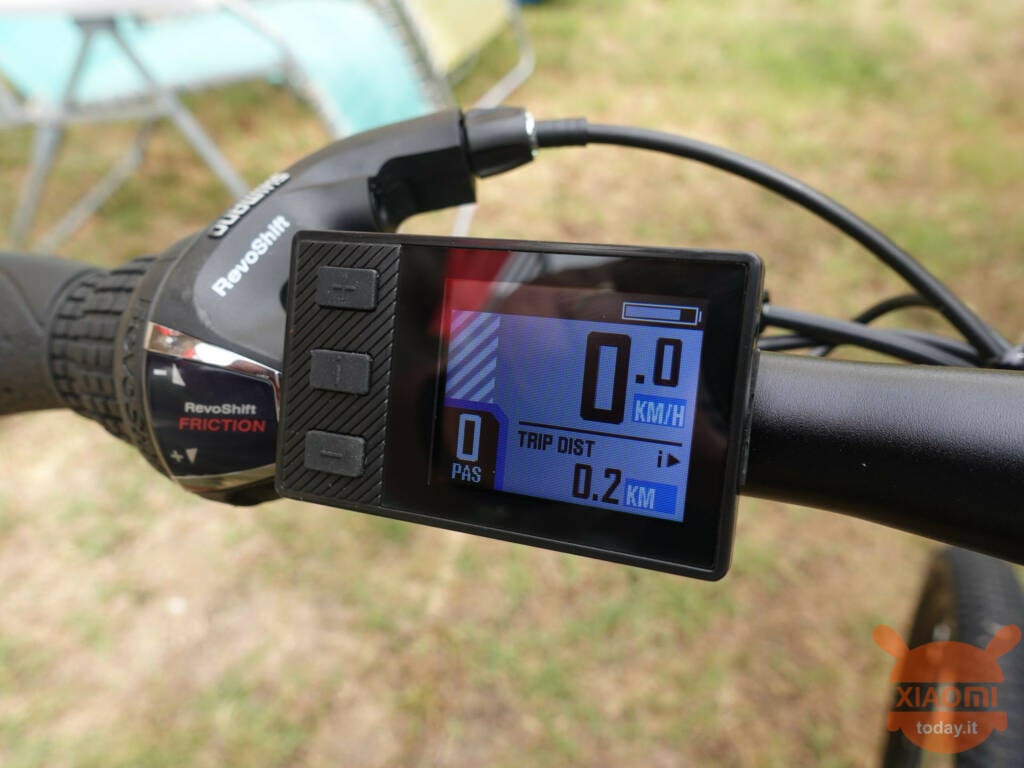 The equipment is completed with an adjustable stand, front LED light controlled by the on-board computer, rear light with batteries (included) and reflectors on the wheels.
You control everything from on-board computer with LCD display which provides all general and route data (distance, time, etc.). The computer is IP54 certified, so it can withstand dust and water.
Bezior M1 Performance and autonomy
The Bezior M1 is powered by a engine from 250W e 48V 12.5Ah battery which allow to reach the limited speed of 25km / h as required by law. The maximum slope for which it was designed is 35 °, beyond which the motor completely deactivates.
We have 5 levels of assistance that can be selected from the computer, each of which corresponds to a higher speed limit (from 5 to 25km / h). Beyond which the electrical assistance is interrupted and you will have to continue in muscle.
There is also the "walk" mode, activated by pressing and holding the - button, which pushes the bicycle to 6km without the need to pedal. Useful for pushing the bike without tiring, for example in pedestrian areas.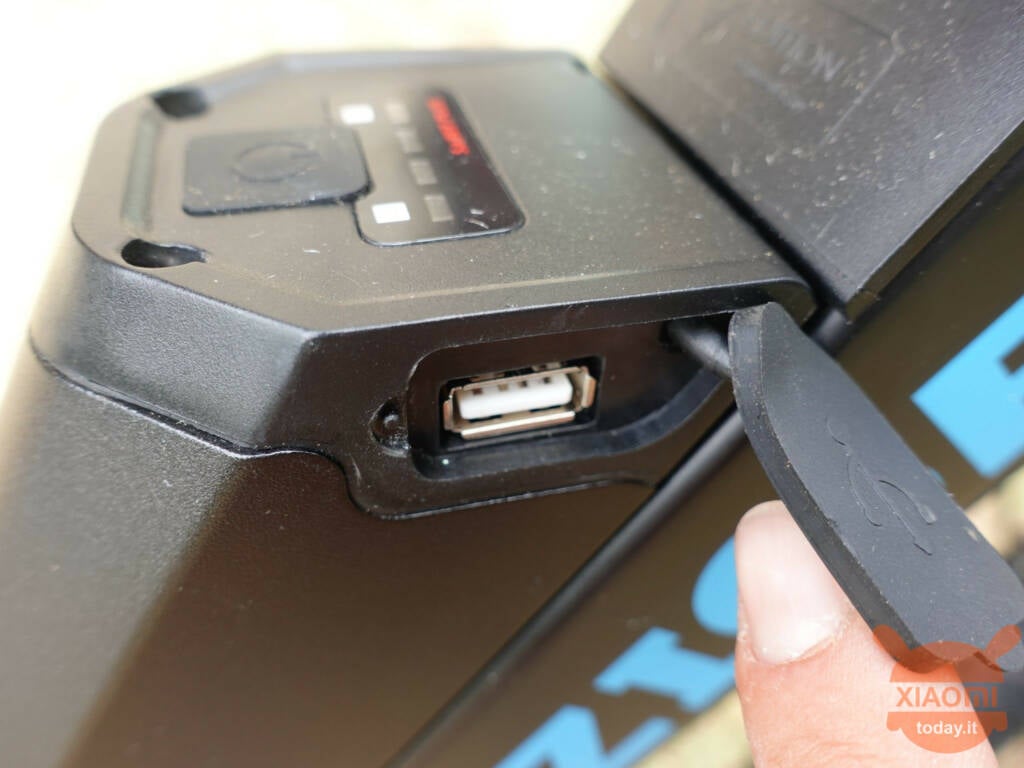 We don't have one instead electric only mode, which makes it fully legal and respectful of the highway code.
La battery, in lowland conditions, maintains a minimum consumption and guarantees amaximum range of 80km. The battery is removable so that it can also be loaded at home or to avoid theft but it is still equipped with security key to block its extraction. It is also equipped with a USB port to power any devices such as GPS. Full charging takes approximately 6 hours.
Conclusions and offer
The Bezior M1 is one fun and safe e-bike. It is certainly an ideal bicycle for the city, even those with good slopes, but shock absorbers and tires make it enjoyable even on weekend outings.
The price is certainly the most surprising aspect also considered the electrical equipment. It is in fact available at € 750 which is a cost that is easily exceeded even with NON electric bikes and it is impossible to ask for more.
The Bezior M1 is available on GOGOBEST on this page where you can use the discount code F7WQ68 to buy it a 750 € excluding taxes and shipping. It is also available in WHITE and in version from WOMAN.
GOGOBEST. com
Bezior M1
The BEZIOR M1 electric bicycle is beautiful, safe, fun and will give you moments of lightheartedness for only 699 €
PROS
Disk brakes
Front shock absorbers
Shimano derailleur
Economica
Add your review