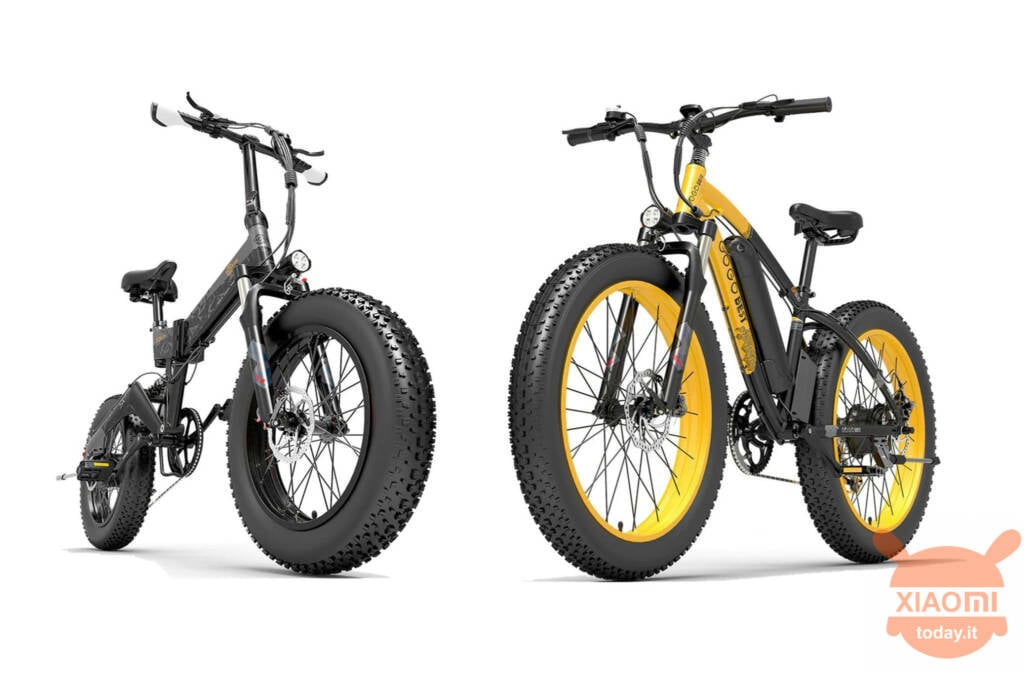 Are you looking for your first electric FatBike but you don't know which one to choose? So don't despair because now we bring you two very interesting options due to their spec / price ratio, the Bezior X200 and the GoboBest GF600. Moreover, today you can buy them at a further reduced price, with the Bezior XF200 what it costs €1235,99 instead of 1299.99 € if you use the discount code F7WQ68. While there GoboBest GF600 it is available for purchase €1291,99 instead of 1359.99 € always using the discount code F7WQ68.
Both models come shipped quickly and free of charge from warehouses in Europe. Also you will receive a U-shaped lock as a gift for your bicycle.
Make way for the electric FatBikes, Bezior XF200 and GoboBest GF600 are on offer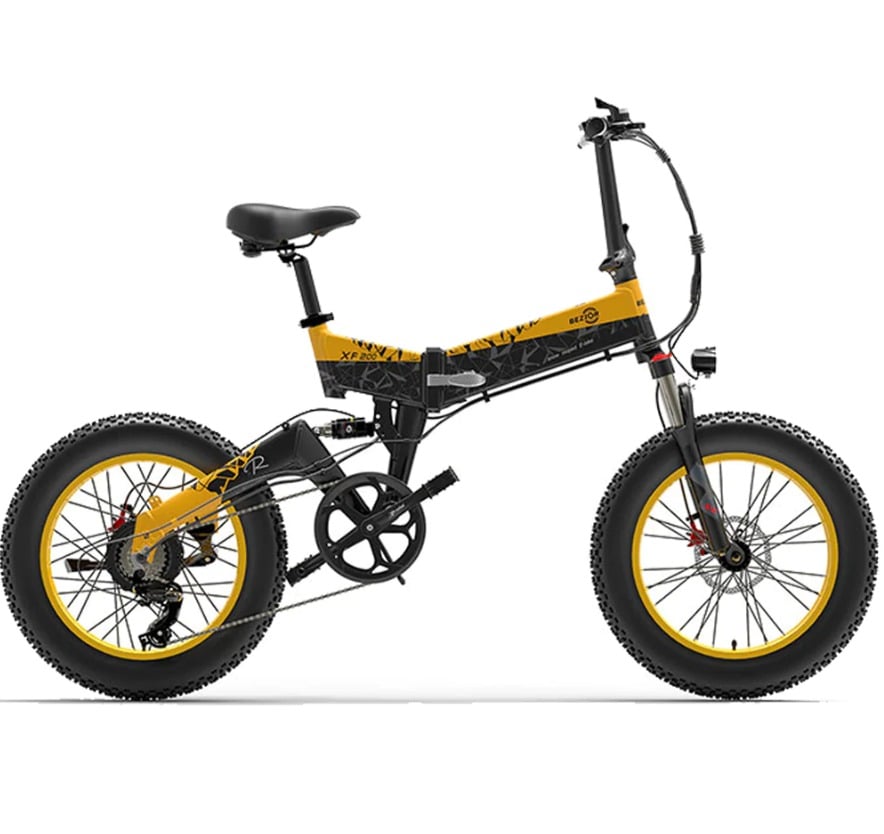 But let's find out more, starting with the Bezior XF200 which adopts a 1000W high-speed brushless motor. Its internal use of a star gear can amplify torque and improve the conversion rate of energy efficiency.
The bike can reach a maximum speed of 25 KM / H in a time of 4,9 seconds. In addition, the electric bike is able to make a climb with a maximum gradient of 35 degrees.
The Bezior XF200 is powered by a 48V 15AH battery with 18650 lithium batteries, completely hidden inside the frame, waterproof and dustproof, with which it can reach a mileage of 130Km. While the charging time is about 6-7 hours.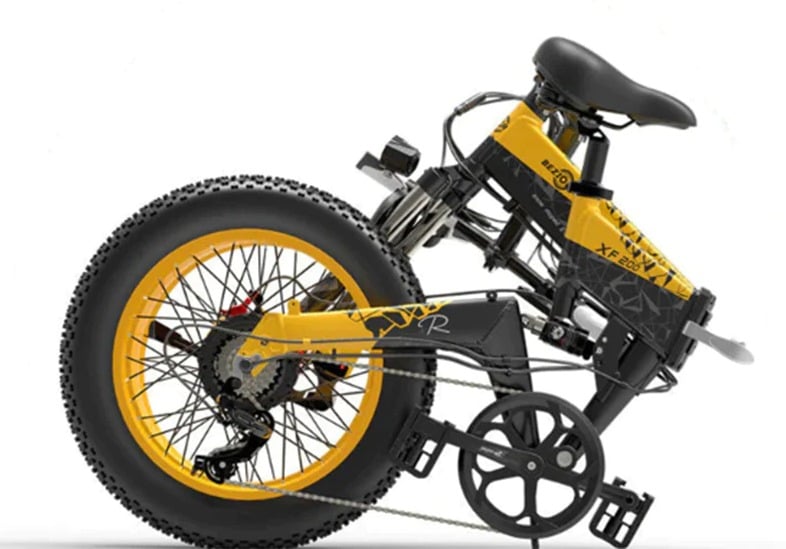 Finally we find front and rear disc brakes, 20 * 4.0 tires, smart display, rear and front shock absorbers, a total of 7 gears and folding design.
Moving on to the GOGOBEST GF600, this electric FatBike has mainly the same characteristics, namely 1000 W motor and maximum speed of 25 KM / H in a time of 4,9 seconds. But the battery (removable) is slightly smaller, 48V 13AH for a range of about 110Km.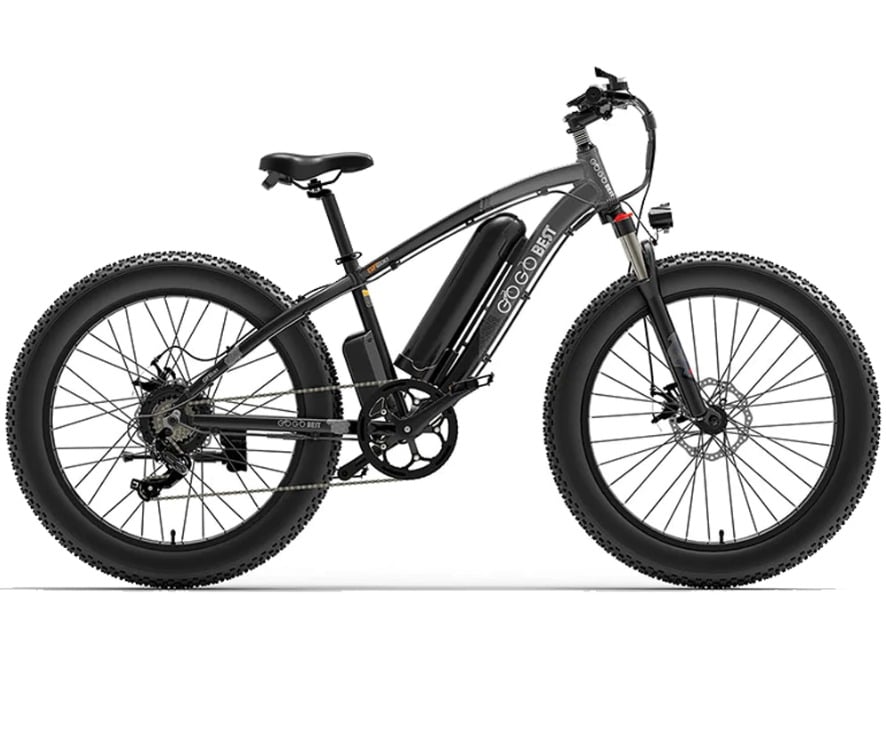 The GOGOBEST GF600 has 26 * 4.0 tires and as we can see from the photos, the design is more like that of a typical mountain bike.
Finally, we find smart display, shock absorber and front and 7 gears.
For orders over € 199,99 get the earphones for free
Lenovo Bluetooth
! For orders over € 1899,99 you get a free spinning bike
Ysoul S3
(value € 1289,99)!
Other gifts are bicycle locks, winter gloves….
ℹ️ Promo info on this page
https://gogobest.com/pages/big-sale