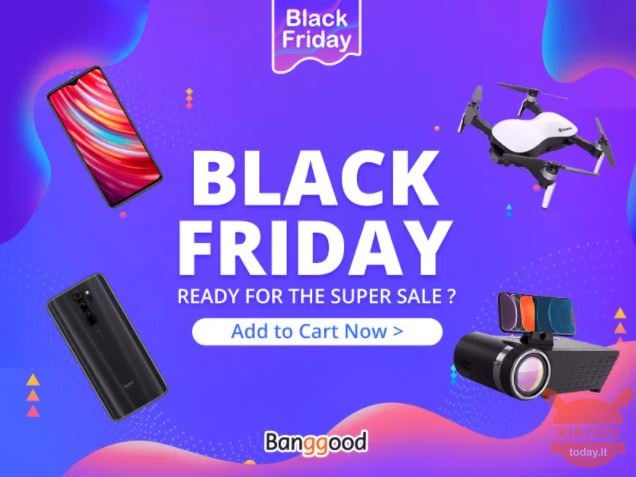 The "Banggood Double Eleven Sale", the great shopping festival, ended on 12 November with the achievement of new sales and visits records. Meanwhile, the new shopping party "Banggood Black Friday Sale"Has already been launched and will run until 29 November. During the sales, waves of appetizing discounts and lots of great offers will be unleashed, seamlessly, to take the online shopping experience to the highest level of the year and offer you many shopping benefits. It is worth noting that not only will thousands of discount coupons be offered, but the balances on BG's flagship brands (Xiaomi, Blitzwolf, Lenovo, Huawei, etc.) will reach up to 80%. However, these great offers aren't limited to these brands.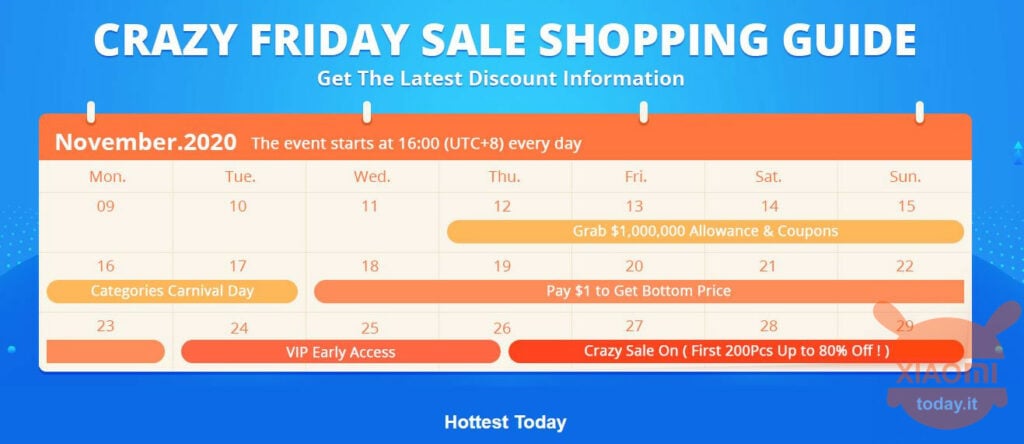 Once the sales of the Black Friday, the lists of best-selling products will be available on Banggood, those of new arrivals and the list of products of the official ranking. With these rankings you can get a precise idea of ​​the best offers and the best products. From 18 November, the offer called "Deposit $ 1 to get the lower price"To get a fantastic discount to buy them. For example, Xiaomi FIMI X8 SE 2020 and LITTLE X3 are available HERE along with many other products.
Now we tell you about the interactive promotional game called BG MONEY BOX, which requires users to print and obtain banknotes, which is again available to help bring many more purchase benefits. To get them, you need to join the banknote printing game and carry out activities to earn banknotes which can be used to exchange gifts or coupons. The more bills you get, the more gifts or coupons you can receive.
Starting November 12, featured offers for the latest products and sale items will offer you discounts of up to 80%. For example, the POCO F2 Pro will be on offer for just $ 299 and the Redmi Airdots 2, one of the most popular Bluetooth headsets, will be available for just $ 15,99.
Who you can get up to 70% discount to buy products on sale from the best brands such as BMAX, UMIDIGI and Oneplus. For example, the BMAX Y13 notebook for only $ 339,99. And Xiaomi mi band 5 for only $ 31,99. The most popular smartphones and the best laptops will be at the lowest price ever seen online!
Lots of discounts and coupons are also available in other categories. For example, Home Life & Home Appliances balances will have a discount of up to 60%. You can purchase the BlitzWolf® BW-GC2 Gaming Chair for just $ 95,99. There will be great coupons (up to 20% off) for RC toys and other offers for auto parts, garden products, fashion and health sales.
As the peak of the Black Friday, more favorable offers and big discounts will be available. There will also be some real "crazy offers" at just $ 0,01. And keep in mind that from November 24th the biggest discounts will be accessible for Banggood VIP members to buy what they want in priority.
Are you interested in OFFERS? Follow our TELEGRAM Channel! Many discount codes, offers, some exclusive of the group, on phones, tablet gadgets and technology.