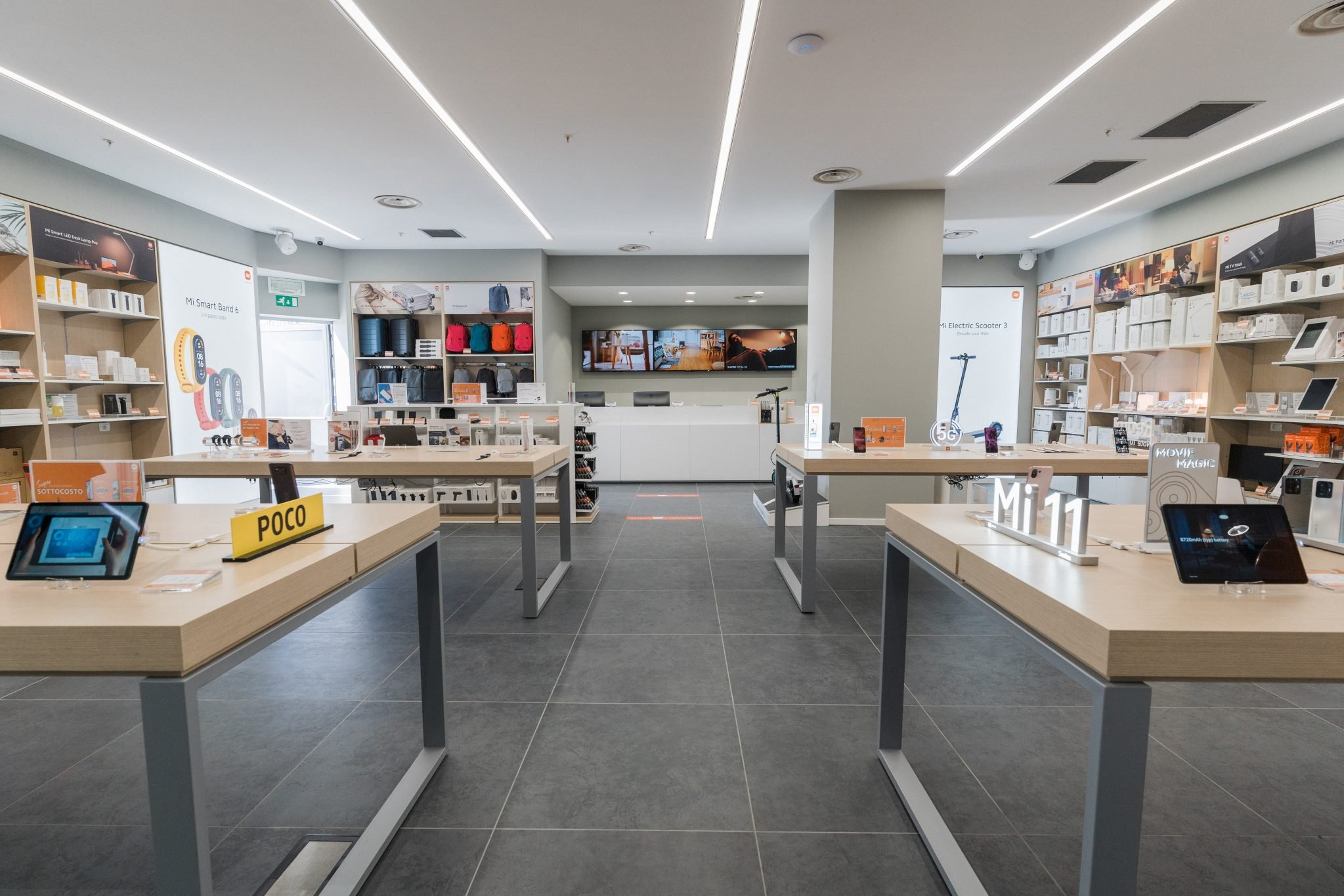 Il Xiaomi Black Friday it is not only online, but also awaits you in physical stores We Store to touch the products and make you assist in the choice of the most suitable product.
After the recent inauguration of the new shop in Abruzzo at the Gran Sasso shopping center, Xiaomi Store Italia to celebrate Black Friday in a big way also gave my Abruzzo fans a new Xiaomi Store. In the Xiaomi Stores Italy, the Xiaomi world at 360 °, the house of technology is ever closer to you.
In Xiaomi stores you will not only find smartphones, but above all many products of the great Xiaomi ecosystem. All innovative devices for the home automation of a technological home: smart lighting, audio and video, cleaning. But also many gadgets, weareables, accessories and spare parts.
ℹ️ Be able to find your nearest Xiaomi Store by visiting this page.
Black Friday in the Xiaomi Stores Italy
From Tomorrow November 26, on the occasion of Black Friday you will find discounts up to 50% and it will be the perfect opportunity to visit the Xiaomi Stores, make gifts and buy your favorite products at lowest price of 2021.
ℹ️ All offers are also shown on the leaflet by visiting this page. Register at the Xiaomi Online Store to receive one discount of 5 € on your first purchase.
Even the latest products presented by Xiaomi will be on promotion, including:
€599 €699
2 years Xiaomi official warranty
108MP professional-class camera and Cinemagic effects, Qualcomm Snapdragon 888 5G processor, ultra-fast charging from 120W HyperCharge (charges the 100 mAh battery to 17% in 5000 minutes), out of the ordinary audio thanks to the Dolby Atmos.
€349 €399
2 years Xiaomi official warranty
"Play hard, work smart", the new Xiaomi tablet with technical features suitable for both remote work but also ideal for playing online.
€199 €299
2 years Xiaomi official warranty
Deep and professional cleaning with half the effort. All-in-one vacuuming and washing.
Suction power of 150 AW. Color Display TFT HD. Xiaomi 2-in-1 vacuum cleaner equipped with smart floor brush, can reach up to 65 minutes of autonomy.