In just over a week, the fourth smartphone will be presented, dedicated to sub-brand gaming Black Shark by Xiaomi, Or the Black Shark 2 Pro. We gave you a general overview in this article and we asked you if a device with scores AnTuTu so little different from the previous generation is worth buying; it is true that AnTuTu is not life and that they are only numbers, but perhaps we expected something more. In any case it is never too late when it comes to technology and today we have news that will tempt you. You wanted a gaming phone with 5G? Black Shark is planning a device with this technology on board.
Gaming phone with 5G? The next Black Shark device
We reassure you immediately: we are not talking about the Black Shark 2 Pro which will soon be presented as Wu Shimin, founder and CEO of the brand, said that the smartphone in question will arrive in first half of 2020. Now the question arises: what are we doing with a spartphone like that? It will not be that such a device is really "too"For the market, despite the advantageous price that the company will offer us? We don't know what kind of hardware will mount this gaming phone that we can naively call Black Shark 3: it is too early to talk in fact, given that this that Wu Shimin has briefly described is just one Black Shark 5G smartphone prototype and surely it will take some time to assemble a machine worthy of the primacy of gaming phones. Black Shark will succeed in overcoming brands far more noble in the gaming field ASUS, with his new one Rog Phone 2 presented just now?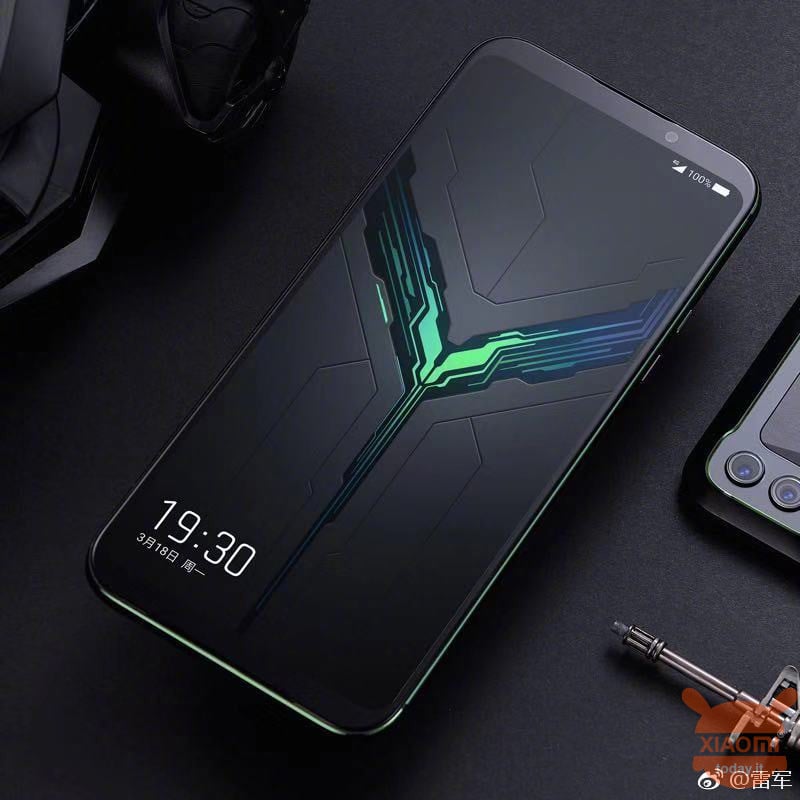 I still remember when I got together with friends to play LAN games and how annoying was the inadequacy of our equipment to play online. Perhaps the inadequacy will remain only a memory with this new technology that is entering our homes and we will be able to do things that we did not even dream of years ago.
-40%

Coupon
🇨🇳 EU Priority Line Shipping (10 / 20gg, No Customs) ✈
-22%

Coupon
🇨🇳 EU Priority Line Shipping (10 / 20gg, No Customs) ✈
Are you interested in OFFERS? Follow our TELEGRAM Channel! Many discount codes, offers, some exclusive of the group, on phones, tablet gadgets and technology.