Let's face it: we got a little tired of the usual smartphones. The designs are those and now it seems that companies are not able to renew that much. The only sector that seems to give us some satisfaction is that of gaming phones. View Black Shark 5 e 5 Pro, recently released, it's time to talk about Black Shark 6. Already? Yes, because the patent it has revealed all its "external" characteristics. Let's see together what awaits us.
Black Shark 6 has no secrets, at least from a design point of view: lots of buttons and a scary photo module. Something new finally!
Within the online portal of the certifying body China National Intellectual Property Administration (CNIPA), the latest patent dated September 20 shows what appears to be the Black Shark 6. The company that owns the patent is her and the design is completely different from what we know. So if two plus two equals four, this will be the next gaming phone in timeline. Below we find the excerpt of the patent to demonstrate this.

But now let's analyze the images (which we find below). There are many keys on the side, including the triggers typical of a latest generation gaming phone. But much more interesting is the rear panel, more precisely the block that contains the camera. It has an irregular shape, and in fact it is made up of several elements. Gamers should appreciate this somewhat alternative type of design, also because what we have available, if it's not for ASUS, is always the same old story.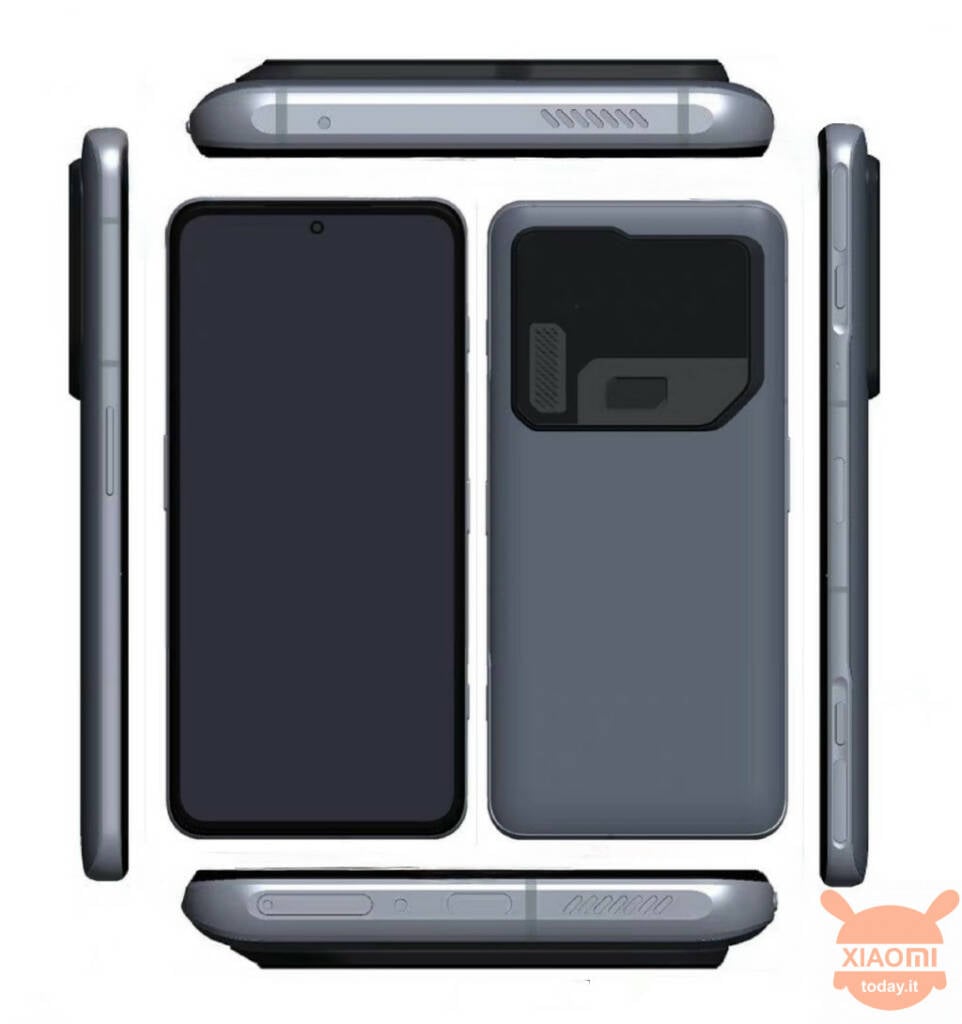 The main part of the camera lock, of course, will be assigned to target and to the modules responsible for filming. But what else will be put there is unclear. However, we can see that the vertical block appears to be one speaker grille, while the horizontal one looks like a touch panel of one fingerprint scanners. Only speculation for the moment, but not unfounded. If the speaker were behind, there would be no problem in the position of the hands covering the speakers.
No one knows yet when they debut the Black Shark 6 and its older brother Black Shark 6 Pro. We remember that the next Xiaomi smartphones that will come out are Xiaomi 12t e Xiaomi 12t pro. In our opinion, the two gaming phones will debut at the end of the year in China and during the first quarter 2023 in Europe.
Black Shark 5 | 8 GB - 128 GB | Grey
489,00

€

549,00

€
available
30 November 2022 8: 46

Amazon.it
Price updated on: 30 November 2022 8:46