It is true, BlackShark and its devices have not been so successful in Italy, but in the rest of the world the interest is really high enough to bring the company of the same name, Xiaomi's partner in this adventure, to refine the interface of system. In October the first restyling tests and related beta release of JoyUI 11 began, precisely the proprietary interface of the BlackShark branded smartphones based on the MIUI 11.
The tests seem finally concluded and therefore a launch date of the customized version of the MIUI 11 for gaming smartphones is now available, namely the 30 December 2019. A nice year-end gift for all owners of BlackShark devices, or at least in part, as only a small portion of users will benefit from the new firmware update.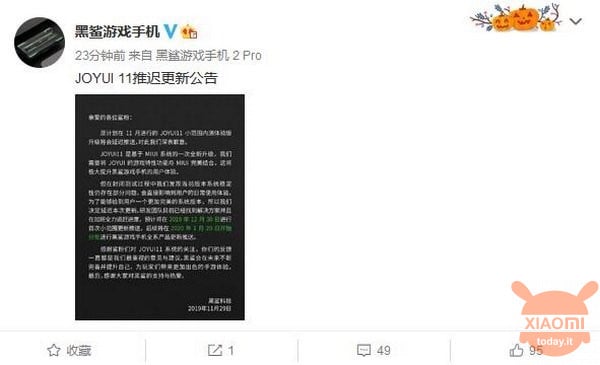 Black Shark confirms the release date of JoyUI 11
According to the company, not all users will have access to JoyUI 11, this to avoid malfunctions and defects. On balance, the date refers to a sort of further test phase, as from 20 January 2020 the JoyUI 11 interface based on MIUI 11 will be released to all devices of the BlackShark brand. The official press release from the manufacturer confirms that the update will arrive on all models, but we are still awaiting further clarifications. As for the release of the firmware outside of China, it probably won't be long, but obviously the last word is up to Black Shark.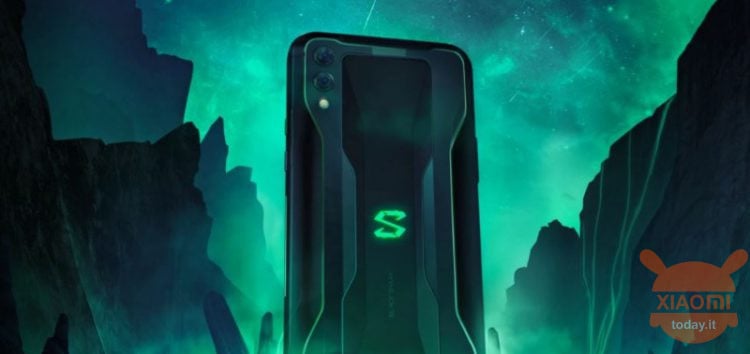 The basic JoyUI 11 savendo the new MIUI 11 will integrate the main features of the latter, then adding others dedicated to gamers. So for example we will have the game dock to have a custom popup menu and the ability to change the different game modes. As well as the presence of Xiaomi's AI assistant, Xiao AI 3.0 (third generation), with a simpler and faster initiation process, the new Mi Work suite announced at the launch of MIUI 11 and the ability to download new themes a lot more easily.
Are you interested in OFFERS? Follow our TELEGRAM Channel! Many discount codes, offers, some exclusive of the group, on phones, tablet gadgets and technology.