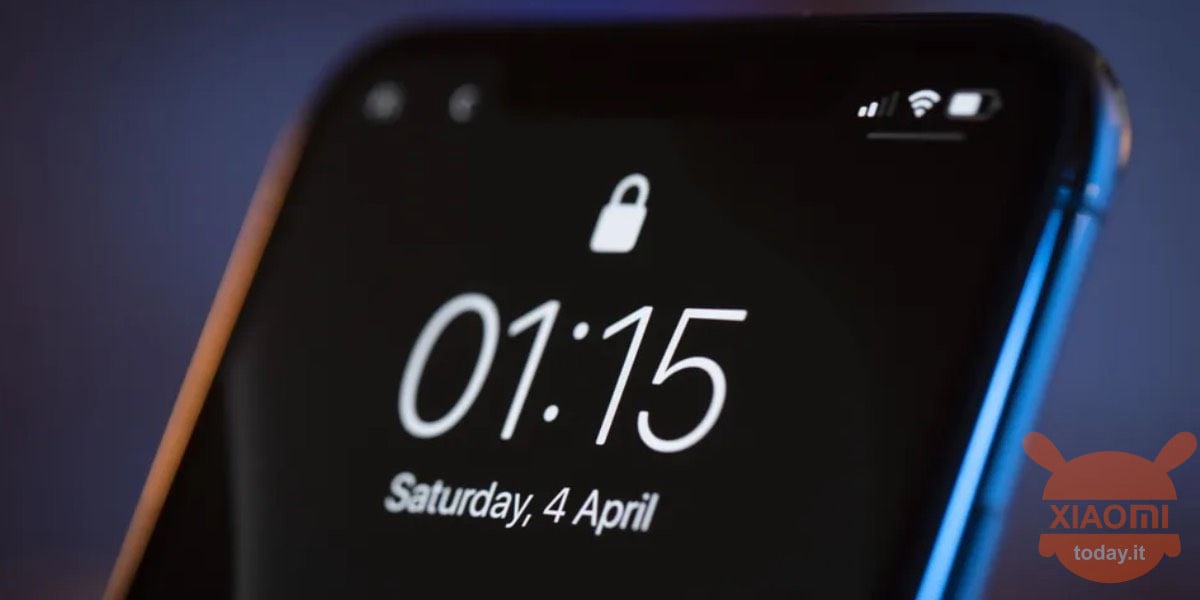 How many times have we heard from friends "pundits" that to save battery on our smartphone we need to set a wallpaper with a black background. A statement that derives from the imagination in which the black color corresponds to the non-emission of color and which therefore does not correspond to energy consumption.
Let's say that what has been stated is not entirely false but not entirely true, because there are several variables at stake, starting from the technology that uses the screen of your smartphone. So let's try to shed some light on the matter. Going beyond the various components that make up a smartphone, it is undoubtedly the screen that consumes the most energy, especially if the panels used make use of high resolutions. So keeping it as off as possible is the solution?
Do "black" wallpapers and dark mode really save battery on your smartphone?
As already mentioned, the energy consumption depends on the technology of the panel that your smartphone adopts. Fortunately, it is no longer so rare to come across AMOLED screens even in the mid-range of the market and this technology actually allows you to save battery if you use black backgrounds as wallpaper. This is because in the technology used by these types of screens, the pixels that compose them stop emitting color when they want to reflect something black, or are turned off with consequent energy saving of the device which will then have to power only the colored pixels of other shades.
Oh yes, because black is still a color, in fact in LCD type screens also known as IPS, the trick of black backgrounds does not give any benefit. In fact, the pixels will still remain lit to reproduce the black color. In practice, the fundamental difference with AMOLED screens is that LCDs do not stop emitting color, but rather recreate black and therefore continue to consume energy. So, if you have an AMOLED screen and want to save battery, all you need to do is download a predominantly black wallpaper that looks good too. On the Google Play Store there are some apps dedicated to this purpose, of which we recommend 2 in particular:
BLACK WALLPAPERS: this application offers many wallpapers of different themes with black as the main shade. You can search through all those available and perfectly free.
EDGE: this is perhaps the best known app as it has various sections dedicated to the personalization of your smartphone, such as ringtones and other sound effects, but above all many wallpapers that can be searched with the keyword Black or Black. You will see many possibilities appear from which you will be spoiled for choice.
Having said that, it seems almost obvious to say it but it should be emphasized that even the dark mode offered by the software of your smartphone allows you to save battery on smartphones that adopt AMOLED technology for screens. Therefore the combination of "black" wallpaper and dark mode will certainly help to save energy while in the case of IPS screens, the dark mode will only serve a more gratifying visual effect in low light conditions and nothing else.
You may be wondering if sacrificing in favor of black over the brilliance of colors that your super resolute AMOLED display can express, is worth it, in short, if the battery saving is really that impressive. Well, if your mobile has an AMOLED screen and you activate the dark mode and put a black background, it is sure that you will save battery, however, the amount you save will depend a lot on how you use the device. It therefore becomes difficult to give a precise value of how much the profit is in terms of energy, but the statistics indicate a minimum 10% which in some cases can even reach 50%. So if you are a smartphone addict, you probably will not enjoy great benefits and therefore you might as well make the most of the potential of your display, or if you have an IPS panel you don't have to worry because you are not losing much, while if you are a thoughtful user in the use of the device, then you will have maximum savings for the benefit of the battery.
What kind of user are you? Did you find any real benefits with the tricks we talked about?