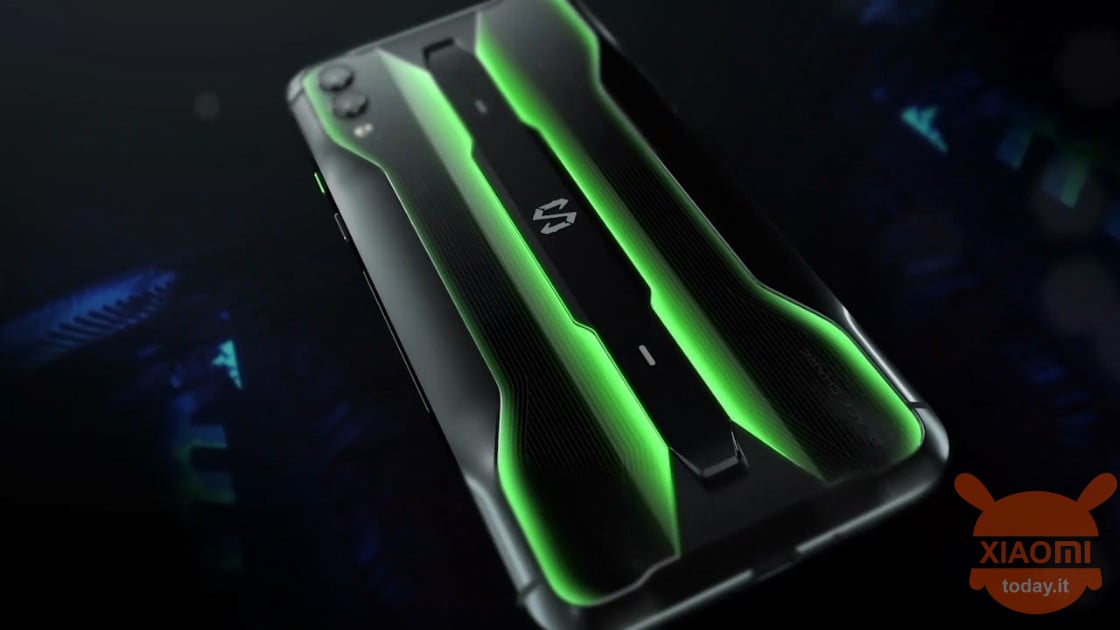 Although the attentions of the fans of the Chinese brand Xiaomi are all aimed at the Mi 10, smartphone that will be presented tomorrow in China, there is no shortage of leaks concerning another smartphone that through the transverse ways always sees the company of Lei Jun involved. In fact, Xiaomi in the past has accustomed us to have the best from the hardware and performance point of view also with the BlackShark gaming phone, which could soon debut with the third generation, enriched by 5G connectivity.
A clue about the imminent debut of the BlackShark 3 comes directly from the CEO of the company of the same name, Luo Yuzhuo, who published a post on the social Weibo without images, reporting only the word PROOF, teasing the imagination of users in hype for the launch of the gaming phone. And you will say where is the clue? Well in fact seen this way the post does not suggest anything, but a more attentive eye (who maybe also knows Chinese) will have noticed that the text was posted by a BlackShark phone in the testing phase. It is therefore clear that the CEO wanted to send a direct message to his followers.
Obviously the fans unleashed themselves under the manager's post, with comments and requests regarding the future BlackShark 3. It is therefore likely that the company is waiting for the release of Mi 10, so as not to remain in the shade from the scope of the event , to then also formalize its gaming flagship. BlackShark 3: launch may be imminent
So what should we expect from the new BlackShark 3? The leaks and rumors about it are very few but judging the past of this series of smartphones we can certainly opt that the new top of the range will raise the bar in terms of quality. A feature that will certainly not be missing will be a panel with 2K resolution and refresh rate at 120 Hz, which will be accompanied by a Snapdragon 865 SoC, accompanied by at least 8/12 GB of LPDDR5 RAM and UFS 3.0 storage.
We could therefore define the new BlackShark 3 a pumped Mi 10 with LEDs and specific functions for gaming and given the imminent launch, after the cyclone Mi 10, we are sure that many rumors will begin about it, so continue to follow us.
Are you interested in OFFERS? Follow our TELEGRAM Channel! Many discount codes, offers, some exclusive of the group, on phones, tablet gadgets and technology.