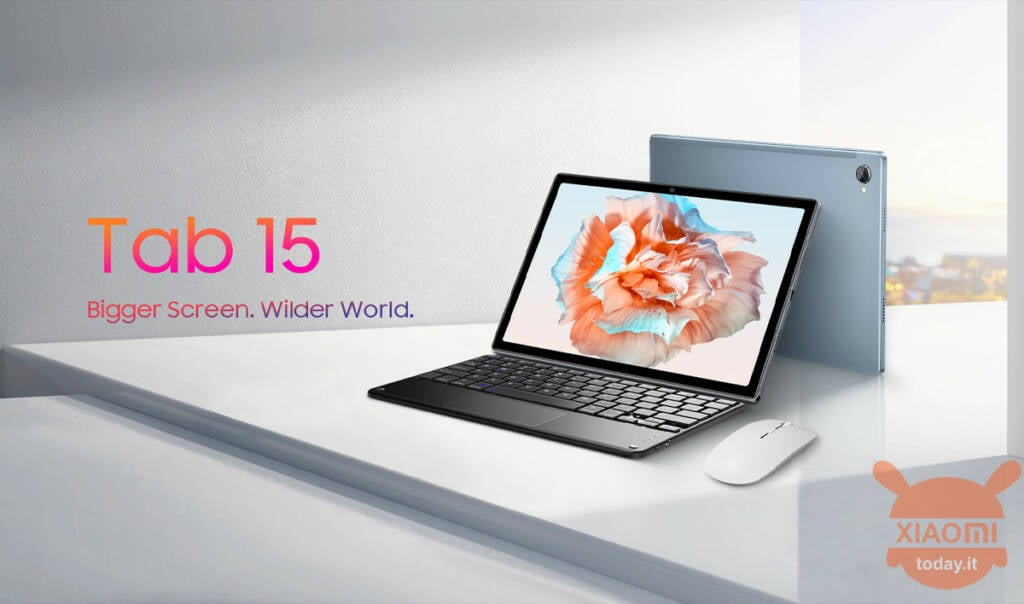 If you are looking for a quality tablet but don't want to spend too much, today the Heck has a product that's right for you. This is the brand new Blackview tab 15, a newly presented tablet that can now be purchased for only 161,63€ (instead of € 228,90) thanks to the discount code TAB15. Click here to go to the offer.
Brand new Blackview Tab 15 in presale at a super discounted price with this coupon
Let's go now to the specifications starting from the 10,51-inch screen with 1920 × 1200 resolution, excellent for watching TV series, videos on Youtube or gaming. The screen is supported by Smart-K Quad-BOX speakers, which produce crisp, distortion-free sound and high-quality 3D HQ.
The Blackview Tab 15 is powered by the UNISOC T610 (UMS512) chipset, a high-end, high-performance octa core chip designed with 2 A75 cores at 1,8 GHz and five A55 cores at 1,8 GHz. RAM that can be expanded by a further 8 GB, while as regards the storage capacity, the tablet is equipped with 6 GB of internal memory expandable up to 128TB with microSD card.
For photos, the Blackview Tab 15 adopts an 5MP Samsung S4K7H8 front camera and a 258MP Sony IMX13 rear camera, this can be very useful if you use it for work or study, allowing you to scan documents.
Blackview's Tab 15 comes with an 8280mAh battery that's great for long workloads and supports 18W fast charging. The battery promises an autonomy of about 12 hours with average use.
The Blackview Tab 15 can also turn into a laptop in seconds thanks to the ability to connect a keyboard and PC mode, instantly boosting productivity.
As for the operating system, the tablet runs on Doke OS_P 3.0 based on Android 12 and supports Widevine L1. The operating system brings an extremely smooth and elegant user interface experience that saves time already much appreciated by owners of the Blackview Tab 13.
Finally, the tablet is only 7,3 mm thick and weighs 525 grams.