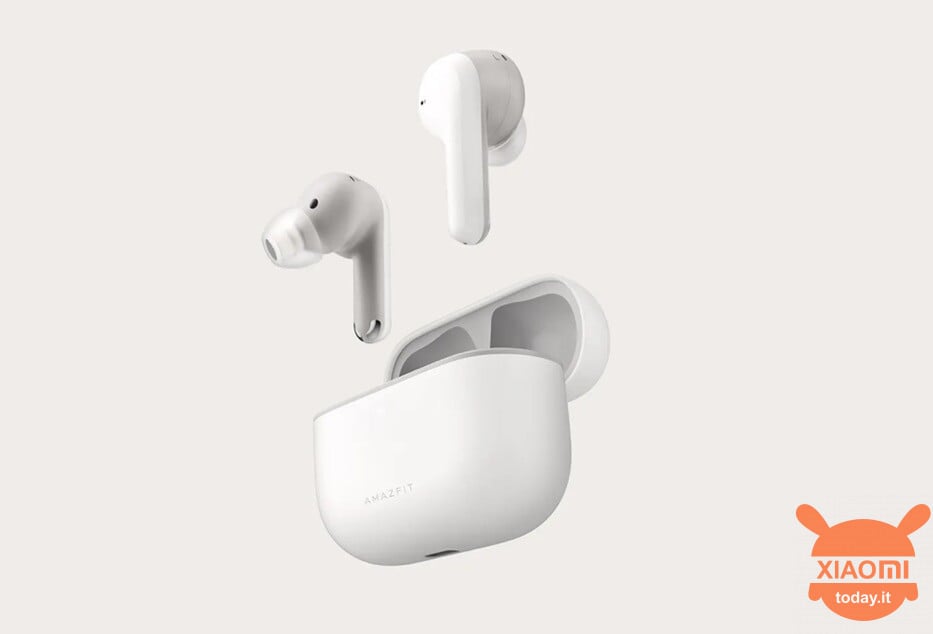 Are you looking for a guide who can give you a detailed overview of what the are best Xiaomi Bluetooth headphones currently on the market? Very well, you just found it! In this in-depth analysis we have selected what we believe to be the most interesting devices produced by the Chinese brand. We are sure that, after reading the article, you will have a clearer picture and will be able to choose the product that best suits your needs and expectations. Enjoy the reading!
Buy on Amazon
Last update on November 30 2022 9: 14
Xiaomi Bluetooth headphones: here are the best on the market
If you have been following us for years, you will know by now: Xiaomi it's not just smartphones. The ecosystem of devices of the Chinese brand expands a little to everything related to consumer electronics. The audio sector has also been well treated by the company, which in recent years has launched several on the market Xiaomi headphones with a truly remarkable quality-price ratio.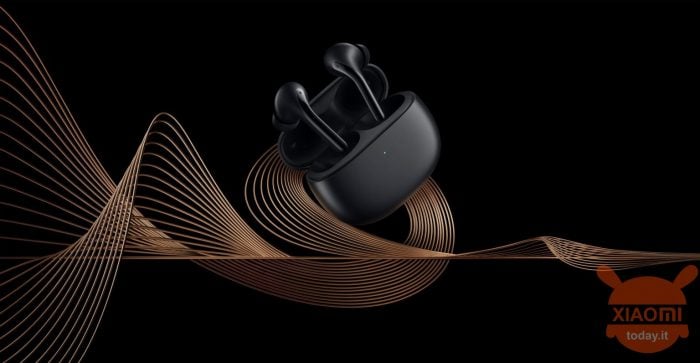 Here is our list of best Xiaomi Bluetooth headphones:
In the following paragraphs we will analyze the main technical characteristics and functions of each model. Let's go!
We are Air 2 SE
Let's start with the Xiaomi Bluetooth headphones cheapest on this list. We are talking about the Xiaomi Air 2SE, plastic earphones very comfortable to wear and easy to use. This is due to the touch controls on one side and the non-in-ear design on the other (Apple AirPods style).
In terms of sound quality, they guarantee enveloping bass e undistorted high frequencies when you turn up the volume. Each headset is also equipped with two small microphones, which operate a noise reduction. As for autonomy, it is of 5 hours in case of continuous listening, which go up to 20 hours if you add the charging case. Also worth mentioning is the Bluetooth 5.0 technology. Excellent headphones also for sportsmen.
Xiaomi Mi True Wireless Earphones 2 PRO
Let's continue with another medium-low range model, namely the Xiaomi Mi True Wireless Earphones 2 PRO, that is the personal version of wireless earphones with the feature ANC, Namely the active noise reduction. Guaranteed a noise reduction of -35 dB, more than satisfactory for most situations. Compared to the past models proposed by the brand, these earphones arrive with a decidedly premium design.
At the audio level, excellent quality in music reproduction is ensured, thanks to 12mm LCP dynamic drivers but above all excellent is the use of headphones on call, being able to count on well 3 microphones. In terms of autonomy, with standard use, the Xiaomi Mi True Wireless Earphone 2 Pro push themselves up to 30 hours, that is 6 hours for single recharge of the earphones Then there is no lack of touch controls.
Xiaomi Redmi Buds 4 PRO
Among best Xiaomi Bluetooth headphones could not miss the Xiaomi Redmi Buds 4 Pro, one of the latest devices the TWS launched by the sub brand of the Chinese house. Despite being high-end, they don't cost much: it is the great advantage of these earphones, which reduce noise up to 43 dB. This model also supports dual transparency mode and offers two-step speech enhancement, since on the one hand ambient noise is filtered, on the other hand the need for normal communication is satisfied. In addition, they are equipped with a hardware-type windproof metal mesh.
The sound quality is excellent: the highs are clear and the bass deep, and virtual surround sound is made available. Also worth mentioning is the HRTF function developed by Xiaomi: while watching a movie, immersion can be really realistic. Present the Bluetooth 5.3 connection technology and an autonomy that arrives up to 9 hours at a time and up to 36 hours with the charging pack. They have theIP54 waterproof.
Xiaomi Buds 3T Pro
We certainly raise the bar with the Xiaomi Buds 3T Pro, ANC headphones premium level, featuring three noise cancellation modes up to 40 dB (active, adaptive and transparency). The functionality is also notable Dimensional audio, which offers the possibility to create a 360-degree soundscape similar to that of a live concert. Also present the app Track, which balances the sounds according to the movements of the head.
Finally, there is no lack of dual-device connectivity, Bluetooth 5.2 technology, IP55 certification and a battery life that can easily reach the 6 hours of playback, or 24 hours with the case. It also supports voice enhancement in noisy contexts.
Amazfit Powerbuds Pro
We close our selection of Xiaomi Bluetooth headphones with the Amazfit Powerbuds Pro. In our opinion they are the most particular headphones on this list, since they are equipped with ANC technology, but at the same time on a very particular feature, namely the cervical posture reminder. Active noise cancellation takes place with the help of three microphones and guarantees a decrease up to 40 dB. There are four modes: indoor, travel, sport and adaptive.
The peculiarity of these headphones lies in the fact that they analyze the user's posture and send reminders to maintain good cervical health. Furthermore, they measure heart rate and monitor sports activity. They are equipped with IP55 certification and an autonomy of up to 5 hours of playback without ANC (30 hours with charging case).
Buy on Amazon
Last update on November 30 2022 9: 14